'Supernatural' EP Confirms Michael Is Not the 'Big Bad' of Season 14
We're a few episodes into Season 14 of Supernatural, and archangel Michael (a.k.a. a possessed Dean, a.k.a. Jensen Ackles) is building his army of monsters to take over the world.
And by no means is he a misunderstood villain — he's pretty bad — but according to executive producer Eugenie Ross-Leming, he's hardly the baddest bad guy we'll see this season.
"[Michael] will not be the primary villain," she told TV Line.
See Also
The actor previews the newly-powerless half-angel and his relationships with the rest of the group in Season 14.
Ross-Leming also previewed that Michael's world-domination plans will have to change because supernatural monsters aren't very cooperative.
"Basically, he feels humans are useless, worthless. They didn't work in Apocalypse World, they're not going to work in this world. So he believes monsters are straight-up. He knows who he's dealing with, and he can manipulate them. But he learns a lesson," she explained.
Dean has been through a lot over the course of the show's 13 years, and being taken over by Michael will turn out to be a small blimp in his supernatural existence. "He's a tough guy," Ross-Leming said.
But she also teased that there will be twist which will be revealed soon about the Michael/Dean situation. "[Dean] knows how to handle himself, even though he's been altered. But there is a little bit of a surprise, in terms of this semi-possession."
Look out, because the producers have another thing coming for Dean "that will take a bigger toll on [him]."
Jeez, what could be worse?
Supernatural, Thursdays, 8/7c, The CW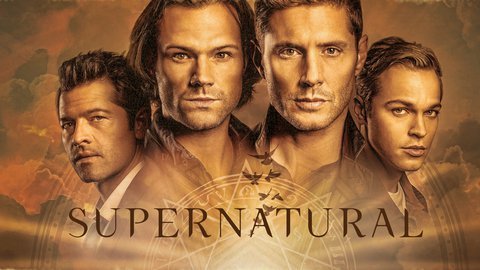 Powered by