Ask Matt: No 'Middle' Spinoff for Sue, 'Trading Spaces,' 'Good Cop,' 'Dancing' Backlash & More
Welcome back to the Q&A with TV critic (also known to some TV fans as their "TV therapist") Matt Roush, who'll try to address whatever you love, loathe, are confused or frustrated or thrilled by in today's vast TV landscape. One caution: This is a spoiler-free zone, so we won't be addressing upcoming storylines here unless it's already common knowledge. Please send your questions and comments to [email protected] (or use the form at the end of the column) and follow me on Twitter. Look for Ask Matt columns on most Tuesdays and Fridays.
We Miss You, Sue!
Question: I was crushed to learn ABC wasn't going forward with a spinoff of The Middle following the wonderful Eden Sher as Sue Heck in her post-college years in the big city. Any thoughts on why they'd pass on such a great talent and lovable character? — Lydia
Matt Roush: I'm disappointed as well, because the notion of spending more time with Sue, her BFF Brad and assorted others softened the blow of The Middle going off the air. Without having seen the pilot, I can't comment on whether it was a worthy vehicle for Eden Sher, but in the bigger picture, this may have been a victim of the ongoing regime change at ABC/Disney. Sue (or Sue Sue) in the City was in the pipeline as the network replaced one entertainment president (Channing Dungey) for another (Karey Burke), in advance of Disney absorbing the Fox studio and many of its execs. When these shifts occur, there's often a cleaning of the deck, and because The Middle and its spinoff were not Disney or Fox properties, but hailed from the Warner Bros studio, that may have also lessened its appeal from a corporate perspective. Whatever the reason, it's a bummer.
Seeking More Spaces
Question: In the summer there were ads everywhere stating that one of my favorite shows, Trading Spaces, was coming back on. I believe they aired one new show and I have not been able to find it on since then. What happened? If it is on, I can't find it on TLC. Is it on another station? Please check this out and let me know. I am very tired of continually checking the TV Guide and finding no listings. — Kay
Matt Roush: If you were looking for new episodes of Trading Spaces over the summer, no wonder you were frustrated. The revival ninth season aired in April and May, and there were only eight episodes (a curiously short order, I admit). The good news is that the show did well and was picked up for a 10th season, which will premiere sometime in 2019 with a longer season—although it's not entirely clear just how many episodes will be in the new batch.
Why Did Netflix Drop Cops?
Question: I'm so disappointed to see that Netflix has canceled The Good Cop after only one season! Really enjoyed this show. Any idea why? — Angeline
Matt Roush: Despite popular belief, broadcast networks aren't the only ones giving shows early heave-hos. Even streaming services cut bait from time to time—although Netflix in particular is so secretive about its metrics, any explanation would have to be a wild guess. The basic answer would be that it didn't attract a sizable enough audience. (Reviews were decidedly mixed as well.) My further speculation would be that because The Good Cop was more episodic and formulaic, as if Netflix was trying on a CBS or old-school (Monk-era) USA show on for size, and it's not as serialized as the Netflix norm, the Tony Danza-Josh Grogan vehicle wasn't as sticky as Netflix had hoped. And if not enough subscribers binge-watched to the end, they'd probably see it as a non-starter.
Dancing Backlash
Question: For years Dancing With the Stars has been the program I wouldn't miss. The finale this year was such a disappointment that I don't care if I miss future shows. The worst dancer winning? How is the scoring counted? How much of the audience input counts versus the judges' scores? The last show also was more lewd than prior shows. Enough, already. I'd like to see more ballroom dancing. I think I'll join my husband as he watches Antiques Roadshow after leaving the room while I've been watching DWTS. — Anni
Matt Roush: Don't let me stop you. I often hear from viewers who are upset at the resolution of reality competitions, but it reached a new level of outrage with class clown Bobby Bones winning the mirrorball. (Anecdotally speaking, close friends who've stayed Dancing devotees even in off seasons—and this was certainly one of them—now tell me they can't imagine tuning back in next season. We'll see.) The gulf between the judges' and viewer votes was unusually deep this season, and I wonder if it has anything to do with Dancing finally facing the fact that when even the best dancers have meh celebrity appeal, it skews the balance toward a lesser hoofer with a more rabid following. That appears to be the case this time.
The Mom Debate
Question: My husband and I were just talking about the wonderful addition of Kristen Johnston to Mom. We both adored her in 3rd Rock and were so delighted to see her on Mom. She's a crack-up. I was taken aback with the comments from Michael about her being annoying. To each his own, I suppose. I appreciated your reply. Always enjoy your input/comments/insight. — Yvonne & Doug
Matt Roush: For the record, the mail on this particular issue has been roughly 90% or more in favor of Kristen Johnston. But there are dissenters who are displeased at how the show has evolved in recent seasons. Read on.
Question: I feel like Michael about Mom. But where are the children? Roscoe and the very funny Matt Jones have yet to make an appearance. Are they off the show to make room for Kristen? If so, bad move. Bring back the family as they made the show as well as the rest of the cast. — Jan
Matt Roush: I beg to differ, feeling that Mom has evolved and matured into a more satisfying ensemble about Christy (Anna Faris) and Bonnie (Allison Janney) finding a new family unit within the support group, which now includes Johnston on the fringe as Bonnie. I was also encouraged by the recent episode in which Bonnie's fiancé Adam (the terrific William Fichtner) realized he needed to start going to Al-Anon meetings to cope with Bonnie's addictive tendencies (including for tattoos).
But I also think Mom would be a better show if it paid lip service more often to Christy's own estranged children, a contrast to her own fractious relationship with Bonnie. The recent episode in which Christy reconnected with daughter Violet (Sadie Calvano) was quite powerful, especially as it didn't lead to an actual reconciliation. Because of how that played out, I'll be at peace if the show doesn't go there again for a while—although it ought to come up at meetings, it was that traumatic. As for young Roscoe (Blake Garrett Rosenthal), it has been well established that he's living in a more stable situation with his reformed dad Baxter (Matt Jones) and stepmom (Sara Rue), and I can see why Christy wouldn't dwell on this as she's trying to make something of her own life. But Mom should probably acknowledge the fact that Christy is missing her son's development over these crucial years. It's a blind spot, but it's not as if they were just written out of the show's bible. I imagine we'll see these characters again when there's a reason.
The Drumbeat of Advertising
Question: I have been a fan of John le Carré books forever. I was delighted to see that The Little Drummer Girl was going to be aired on TV. But AMC is a disgrace. There were several commercials every seven minutes. Le Carré is hard enough to follow without commercials every seven minutes. I got through two segments and sadly quit watching. I know they need sponsors, but give me a rest. — Doris
Matt Roush: This is where my readers would take me to task if I didn't mention that a majority of viewers would never dream of watching a program like this live and subject themselves to sitting through so many breaks. It's also helpful when these issues arise to point out that not everyone has DVRs or devices that otherwise allow them to skip ads. All of which is a way of saying that I feel your pain, but one way or the other, these networks are commercial enterprises, though obviously AMC should have structured its breaks more carefully—especially considering the sophisticated subject matter. (I screen in advance on sites that in this case never or rarely indicated where the breaks would go, and I didn't consider this disruption in my enthusiastic review.)
And Finally…
Question: Regarding "Memorable Thanksgivings" episodes, probably the most famous Thanksgiving episode of any TV sitcom (and one of TV Guide's top 100 episodes of all time) is "Turkeys Away," from the first season of WKRP in Cincinnati. Station manager Arthur Carlson decides to hold a turkey giveaway promotion by dropping them out of a helicopter over the city of Cincinnati. Carlson's "As God is my witness, I thought turkeys could fly" is one of the most memorable and funniest closing lines to a TV show ever. DJ Johnny Fever's "the humanity" line comes in a close second. This one deserves at least an honorable mention. — Stuart
Matt Roush: This is why I tend to avoid these sweeping kinds of questions, especially when rushing to meet a holiday deadline, because I'm bound to forget something obvious. In this case, let it be known that this WRKP classic was far and away the favorite among those who wrote in to tell me what I forgot. And I grew up outside Cincinnati, making this show a personal favorite, so I have no excuse. I hope everyone had a happy Thanksgiving and watched some good TV over the break!
That's all for now. Thanks as always for reading, and remember that I can't do this without your participation, so please keep sending questions and comments about TV to [email protected] or shoot me a line on Twitter (@TVGMMattRoush), and you can also submit questions via the handy form below. Please include a first name with your question.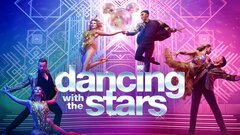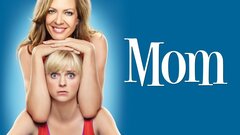 Mom
where to stream