Ask Matt: Hetty on 'NCIS: LA,' 'DWTS' Malaise, Thanksgiving TV Classics, 'This Is Us' in Vietnam, 'You' Fandom
Welcome back to the Q&A with TV critic (also known to some TV fans as their "TV therapist") Matt Roush, who'll try to address whatever you love, loathe, are confused or frustrated or thrilled by in today's vast TV landscape. One caution: This is a spoiler-free zone, so we won't be addressing upcoming storylines here unless it's already common knowledge. Please send your questions and comments to [email protected] (or use the form at the end of the column) and follow me on Twitter. Look for Ask Matt columns on most Tuesdays and Fridays.
Hetty MIA
Question: What's going on with Linda Hunt of NCIS: Los Angeles? She's been gone a while. Hope all is well with her. — Robert
Matt Roush: I lost count of how many fans have asked this question since the current season started, and I had no answer until this week, when CBS issued this statement from Linda Hunt. "I first want to say how much I appreciate the outpouring of support from the NCIS: Los Angeles fans following my car accident this summer. Though I had hoped to return to playing Hetty at the start of the season, I had to take some additional time to recover. I look forward to returning later this season." I think it's fair to say everyone's looking forward to her return. The show isn't the same without Hetty.
Dancing Voters Ignoring the Judges?
Question: As a family that has watched Dancing With the Stars every week every season every year, I can no longer sit and watch the public overrule the judges and have people move along in the show, while those that have advanced in what they were taught go home. Please let ABC or anyone who can do something make a change so the judges have more input. There are enough shows out there for local favorites, sport stars and others to shine. Get this back to where stars are taken out of their environment and asked to dance and really care and learn what to do. Can't take much more of this. — John S
Matt Roush: I consulted a colleague who's been watching this season—I couldn't make it past the first episode (almost no one in the cast captured my fancy), though I've watched many previous years—and he concurred that some of the better dancers with the best story arcs were booted too soon. It happens. This is a condition of every reality-competition show that includes America's votes to crown a winner, but Dancing is particularly susceptible to skewed voting from dedicated fan bases, and while the show has been known to create stars, it tends to favor athletes and pop stars and, for obvious physical reasons, the younger dancers. I understand the frustration, but unpredictability and disappointment are part of these shows' drama. Better luck next season?
TV's Most Memorable Thanksgivings
Question: In the spirit of the holiday season, I'd like to ask what are in your opinion the most definitive Thanksgiving episodes of classic TV series to watch? I know for me the Everybody Loves Raymond "Turkey or Fish" and "No Fat" episodes, the two Martin Thanksgiving episodes and the Diff'rent Strokes\Hello Larry Thanksgiving crossover are on my list. — Kendall
Matt Roush: Wow on that last one. Can't say I ever saw that particular episode. (It was during one of the few TV blackout periods of my life.) You can't go wrong with Raymond, and I'm especially fond of the memory of Marie's tofu-turkey. My own list would have to include at least one of the classic Friends Thanksgiving episodes: "The One With All the Thanksgiving Flashbacks" is the consensus favorite, but I still laugh at the memory of "The One Where Ross Got High," when Rachel tries to make trifle and "It tastes like feet!" I'd also include Gilmore Girls' "Deep-Fried Korean Thanksgiving," when Lorelai and Rory make too many turkey dinner commitments, How I Met Your Mother's "Slapsgiving," the Cheers episode when they're all "Thanksgiving Orphans," ending in a memorable food fight, and from the first season of This Is Us, the "Pilgrim Rick" episode in which the family tries to keep alive the tradition of the year they got stranded en route to Rebecca's mom's. There are many more, but that's a pretty decent starter course.
War Makes Good Flashback Drama
Question: Weighing in on the ongoing conversation about the Vietnam storyline on This Is Us, I personally love it and find it so moving. I think the mastery of This Is Us is the diversity of storylines and the ways they play to different audiences. I personally don't enjoy the Kate/Toby-centric stories because they don't speak to my life experience, but because I am a Baby Boomer, I find the Vietnam stories incredibly moving. Speaking of which, I wish someone would find a way to show the old China Beach series, my all-time favorite! Thoughts? — SC in AZ
Matt Roush: I am all in on the Jack-in-Vietnam storyline, and also on son Kevin's investigation into his dad's past. I might have enjoyed the storyline even more if Kevin's sibs and/or his mom might have joined him (instead of, or perhaps in addition to, his new girlfriend), which could have intensified the family drama instead of being just another subplot as the others are caught up in their own personal angst. As for China Beach: I would love for one of the major streaming services to pick up this Vietnam Drama, but all four seasons have been released on DVD, which is a very good thing for fans of a great and timeless series.
You-Hoo! Can't Get Enough of This Show
Question: I loved the Lifetime series You, a fantastic and really well-acted thriller. Was it just me or did the lead actress look and sound like a young Emily VanCamp? Second, how were the ratings? I felt as though it would have had a much larger, more diverse audience if it had been on something other than Lifetime: maybe TNT, USA or even Netflix. And last, do you have any idea if there are plans for another miniseries based on the sequel book, Hidden Bodies? It was a great novel that showcased the satire even better than You. — Sharon
Matt Roush: I got a kick out of You as well. Stayed compelling and twisty to the very end. Can't say I flashed on Emily VanCamp while watching Elizabeth Lail (Beck), but then, Emily is still a "young Emily VanCamp" to me. I didn't track the ratings on this one, but I'm not sure another outlet (especially TNT, which has struggled of late with its originals) would have generated that much more buzz—except maybe a streaming service, because You would have made a great straight-through binge-watch. The good news is that Lifetime renewed the series for a second season before the first even premiered. I'm not familiar with the source material, so can't say if or how faithfully You 2.0 will be adapting the sequel. I know I'll be watching.
Winter Hiatuses Are Too Long
Question: I was encouraged to read the comment/reply about the repeats during Thanksgiving that can also be carried over thru December. YES! It's great to enjoy seasonal shows, HOWEVER the GAP between November to January just keeps getting LONGER!! I know it's customary for shows to have a winter hiatus, but COME ON!!! Six weeks is long enough. Some of the shows don't return until February! NETWORKS TAKE NOTICE! One month is long enough! December only, guys, OK? By the time many shows return, you almost forget what was happening (even though they usually have a "previously on" segment before the show begins). YEAH I know it's a common practice, but ENOUGH ALREADY! — Steve
Matt Roush: As I often say when this complaint arises, the upside to shows going into repeat mode now is the likelihood that there will be more fresh episodes later in the season. (With only 22 to 24 episodes a year for most full-season broadcast shows, repeats or a hiatus are inevitable.) Small comfort for those who'd rather not take a breather at this time of year—I am not one of those people—but I'm sure to hear another variation on this gripe when some shows sign off in early as opposed to late spring. It's the nature of the network beast.
And Finally …
Question: What the heck has happened to Gotham? I thought it would be back by now. I need my Penguin fix! — Wend
Matt Roush: As an early happy-new-year gift, I can tell you that Gotham will return when Fox is done with its Thursday Night Football franchise, and will be back on Thursdays alongside The Orville starting Jan. 3. This will, however, be Gotham's final season, so enjoy while you can.
That's all for now, and until after the long holiday weekend. Thanks as always for reading, and remember that I can't do this without your participation, so please keep sending questions and comments about TV to [email protected] or shoot me a line on Twitter (@TVGMMattRoush), and you can also submit questions via the handy form below. Please include a first name with your question. Happy Thanksgiving, everyone!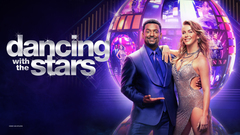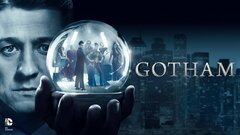 Gotham
where to stream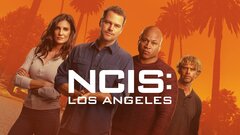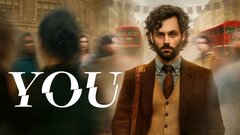 You
where to stream