Scene Stealer: Kristen Johnston on Playing 'Dumb & Funny' Tammy on 'Mom'
Kristen Johnston plays new parolee Tammy Diffendorf, who's come to live with her long-lost foster sister, Bonnie (Allison Janney), and Bonnie's daughter, Christy (Anna Faris) in CBS' Mom. We first met the not-terribly-competent criminal last season when Bonnie spoke about her AA and recovery experience at a prison. Tammy, who was doing time for robbing an Outback Steakhouse on "cops eat free" night, recognized her estranged sibling and accused Bonnie of ruining her life.
"She's scary, funny, sweet, dumb, smart," says Johnston. "When she's getting out [of jail], she compliments Bonnie for showing her that anyone can get their life together. She's like, 'You're my hero.' Bonnie invites her to move in because she wants to be flattered all the time!"
Where You've Seen Her
Johnston won two Emmys for her role on NBC's 1996–2001 sitcom 3rd Rock From the Sun as Sally Solomon, a tough extraterrestrial who takes human form to join a research project on Earth — and then chafes at being stuck in a female body. She also played divorce lawyer Holly Franklin on the 2011–15 TV Land comedy The Exes and famously guest starred on the HBO hit Sex and the City as party girl Lexi Featherston, whose last words were "I'm so bored I could die." (The 2004 episode's title: "Splat!")
Why We Love Her
The actress's trademark husky voice, regal 6-foot frame and flawless comic timing combine to allow the character to come across as both dangerous and clueless. When she delivers lines like "I've got to get a job. I've got to get a phone. Hell, I've got to get pants," you laugh so hard, you have to hit pause on the remote or miss what happens next.
Secret to Her Success
It remains to be seen whether Tammy can walk the straight and narrow, but "the way Tammy looks at it, she's already winning. She's out of prison. She's got these friends. She's kicking ass and taking names," Johnston says, adding, "That's what's so funny about Tammy. She's, like, a total loser who thinks she's a winner."
Mom, Thursdays, 9/8c, CBS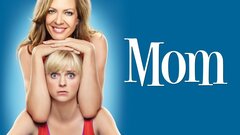 Mom
where to stream
Powered by