'Dancing With the Stars' Season 27 Winners & Runners-Up React to That Shocking Finale
Bobby Bones won more than the hearts of Dancing With the Stars viewers — the quirky on-air radio personality scored plenty of votes, too! He and dance pro Sharna Burgess were crowned the Mirrorball champions last night!
The competition was anyone's to win after last week's shocking elimination of top-scoring couple Juan Pablo Di Pace (Fuller House) and two-time mirror ball champion Cheryl Burke. After all the routines were completed, Bones and Burgess were announced as the winners by host Tom Bergeron.
Read on to get Bones' and Burgess' thoughts and reactions from runner-up couples and other competitors!
"I can feel everyone's joy and happiness for me from producers to crew to dancers running up to me with tears in their eyes," Burgess told TV Insider on the ballroom floor after the show. "Everybody in this building is my family, even you guys [in the press] who are here with me every Monday night, watching me try and do this for seven years! Finally, it's happened and I am so overwhelmed with gratitude and joy for everyone who has stuck with me. We did it!"

Bones is thrilled to have won not just for himself but for his partner. "Sharna stuck with me," he says. "To have a partner who trusted me and didn't get irritated with me not being good enough says a lot about her. She created the greatest freestyle we've ever seen!"
The couple's freestyle earned a perfect score of "30" from judges Carrie Ann Inaba, Len Goodman, and Bruno Tonioli, and incorporated other competitors from season 27 including ex-NFL football player DeMarcus Ware who lifted Bones over his head.
"[Bobby and DeMarcus] were messing around the week DeMarcus was doing his Argentine Tango with Lindsay [Arnold]," Burgess shares. "He was like, 'I could lift Bobby with ease' So when it came to building the freestyle, I wanted to create something that represented Bobby's journey. He wanted people who really meant something to him [to be in the dance] and DeMarcus was one of those people."
The show revealed after the finale that Milo Manheim (Zombies) and dance pro Witney Carson had come in second place. "We're super happy for everyone in the final four," says Manheim, 17, one of the youngest competitors ever on the show. "Don't let age stop you from doing what you want to do. It's just a number – either way."
View this post on Instagram
"I am so happy for Sharna," adds Carson, who won season 19 of DWTS. "She has worked so hard for so many seasons. She deserves this."
Would Manheim suggest to his mom, Camryn Manheim, that she ever compete on DWTS?
"Her body would get wrecked," he says. "She'd like doing [the show]. She likes people."
Manheim says he's only recently watched episodes of his mom's series The Practice for which she won an Emmy for Outstanding Supporting Actress in a Drama Series for playing attorney Ellenor Frutt in 1998.
"I haven't told her yet, but she's an amazing actress, a great one, and I didn't even know about it!"
Evanna Lynch (Harry Potter and the Order of the Phoenix) with pro Keo Motsepe came in third place while model and Internet sensation Alexis Ren and her pro partner Alan Bersten came in fourth.
Does the latter duo regret having gone public with their real-life romance? Or did the constant camera surveillance the show puts couples under make the reveal inevitable?
"It's hard because you're on camera 24/7," Ren says. "I'm a very honest person. I wear my heart on my sleeve. We were being ourselves."
"I feel exactly the same way," Bersten says. "It was an incredible journey. Do I wish it'd been subtler? Why not? [But] I don't regret anything."
The pro adds the couple's looking to having more private time now.
John Schneider, who was partnered with Emma Slater this season, tells TV Insider that he had fun competing on the show. "The goal is to make it look like [dancing] isn't hard, but it's so hard!"
Might the former Pa Kent from Smallville pop up on Supergirl as other actors from Superman-related series and films have done? "They actually asked me about [doing] Supergirl," Schneider says, "but I was touring. The tour's never over, but I would love to [do a guest spot]."
While Bones and Burgess' win may have come as a surprise to some, it didn't to Val Chmerkovskiy who competed this season with Nancy McKeon (The Facts of Life).
"You could feel the energy when Bobby was on set and the people were responding to him," Chmerkovskiy says. "He electrified the ballroom every week with his personality and his charm and his enthusiasm. Enthusiasm will go a long way."
And so will DWTS if Chmerkovskiy, who also acts as a judge on Dancing With the Stars Juniors, has anything to say about it.
"There's a lot of heart here," he says. "There's a lot of authentic, genuine integrity for the people who walk through this place and how we treat them. In a world hijacked by politics, I think our little family and this brand is doing a beautiful thing for the world."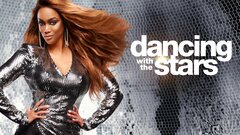 Powered by