'Better Call Saul': A Trip Down Memory Lane & More Moments From 'Quite a Ride' (RECAP)
[Warning: The below contains MAJOR spoilers for Season 4, Episode 5 of Better Call Saul, "Quite a Ride."]
Fans of Better Call Saul were in for plenty of special treats during this week's episode, which was aptly titled "Quite a Ride."
Of course, we wouldn't want to ruin the extended episode for those who haven't tuned in yet, so beware of some potentially series altering spoilers. From a Breaking Bad era flashback to the continually building lies, there were plenty of moments that are sure to leave fans and viewers thinking.
Marking the halfway point in Season 4, "Quite a Ride" has done something that no other Better Call Saul episodes have done before – give us an actual glimpse at the Saul fans were introduced to years ago. This crazy moment and more are making our episode roundup this week, so read on for all the need-to-know details, and make sure to check out AMC's extended episode of Better Call Saul for every juicy tidbit.
Saul's Escape
Unlike past flash-forward sequences in the series, fans were treated to a visit in time where Jimmy (Bob Odenkirk) isn't in black and white, but rather in a brightly colored button-down. As he ransacks his office in an attempt to escape the law, the realization that this is the predicament Jimmy was dealing with just before arriving at the "Hoover repair shop" with Walter White (Bryan Cranston) suddenly becomes clear. Fans aren't waiting to see Saul again, we are with Saul again, as he instructs Francesca (Tina Parker) to dispose of any evidence while shredding documents and contact info.
Timelines are beginning to blend, which means fans are that much closer to meeting Heisenberg once more — or at least that's what the showrunners have been teasing since the series' debut. After the reintroduction of Gale (David Costabile), Saul is beginning to mesh with more Bad characters as this season progresses, and we can't contain our excitement.
Mike & Gus's Teamwork
Throughout the episode, as the rest of the characters' stories play out, Mike (Jonathan Banks) is on a mission Gus (Giancarlo Esposito) propositioned in the prior week. Picking up multiple individuals throughout, Mike meets prospective builders blocking their vision, loading them into vans for a long journey south from Colorado to New Mexico. As these fresh faces prod about, it suddenly dawns on the viewer that these are potential architects for the mega-lab Gus builds beneath the laundry facility.
In a plot that seems to be plucked from the fabric of Bad, viewers see how Gus and Mike's working relationship progresses. Eventually Gus chooses one individual for the task, so it will be interesting to see if the show will follow that process or not. Will Gale return to cook up some rocks in the lab? Well, we know Walter White wasn't the first one to use it…
Jimmy's Hustle
In the prior week's episode, fans saw the innovative approach that Jimmy took to advertise cell phones at his new place of employment, and this week we saw it in action. When a single customer is duped into buying multiple phones, he decides to take his hustle to the streets. But Jimmy doesn't go to any old establishment, he ends up at The Dog House — a location prominent in Breaking Bad.
There he makes progress, earning a lot of cash throughout the night, but when a group of teens that called him a narc earlier in the evening end up beating him and taking his money. Ultimately it was a lesson for the future criminal lawyer — you can't get too cocky. Of course, this event also spawns more lies between him and Kim (Rhea Seehorn), and it's hard to imagine that things will go well if she's to find out.
Kim's Plight
While Jimmy's lies build up, Kim's focus is where it shouldn't be as she takes time to be a public defender while Mesa Verde's case requires more attention. As she deals with her and Jimmy's silent but growing divide, she finds purpose in helping those less represented. But when Mesa Verde asks for her help only to be blown-off she lands in hot water. It seems that one wrong move could lose Kim the biggest case of her career.
Jimmy's Encounter With Howard
It's no secret that Jimmy was harsh to Howard (Patrick Fabian) in the Season 4 premiere in regards to Chuck, but a chance encounter in the court's bathroom shows the physical impact it's had on the lawyer. Howard reveals that he's suffering from insomnia, but when Jimmy suggests Howard go see someone — advice Kim's been offering to Jimmy — he reveals that he is getting help.
Clearly the guilt Howard feels is taking a toll, but moments later when Jimmy sits down to a PPD check-in, a short episode about his future plans implies that a break-down is bubbling under the surface. Could Jimmy end up like Howard? It's hard to tell right now, but we do know that with each passing episode, Jimmy is that much closer to becoming the Saul we knew during Breaking Bad.
Better Call Saul, Mondays, 9/8c, AMC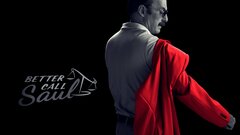 Powered by