A 'Breaking Bad' Cameo & More Key Moments From the 'Better Call Saul' Episode 'Something Beautiful'
Since its early August premiere, Better Call Saul has been a nonstop ride for viewers, especially who were fans of its predecessor, Breaking Bad.
This week's episode, "Something Beautiful," was no exception. From raising a beloved Breaking Bad character from the dead to Jimmy's (Bob Odenkirk) continued indifference over his brother's death,viewers were taken on separate journeys for each character.
Didn't have time to catch up on all the madness? We're taking a look at some of the biggest moments from "Something Beautiful" below. Of course, beware of spoilers!
See Also
From Jimmy's job interview to Kim's outburst, there's a lot to dissect.
Nacho's Near Death Experience
After being threatened by Gus in last week's episode, things for Nacho (Michael Mando) essentially picked up where they left off as Gus' men took him, along with Arturo's body (Vincent Fuentes), and staged an accident to make it look like the Salamanca crew were hit. To prove his new loyalty to Gus' crew though, Nacho nearly had to pay the price of his life in order to do so.
Getting in the car alongside Arturo's now bullet ridden corpse, Nacho takes his own bullet. But when he gets out of the car, Tyrus (Ray Campbell) shoots him again in the torso, telling him that it needs to look real. This exchange is certainly not promising in his quest to leave the "business."
Jimmy Reads Charles' Letter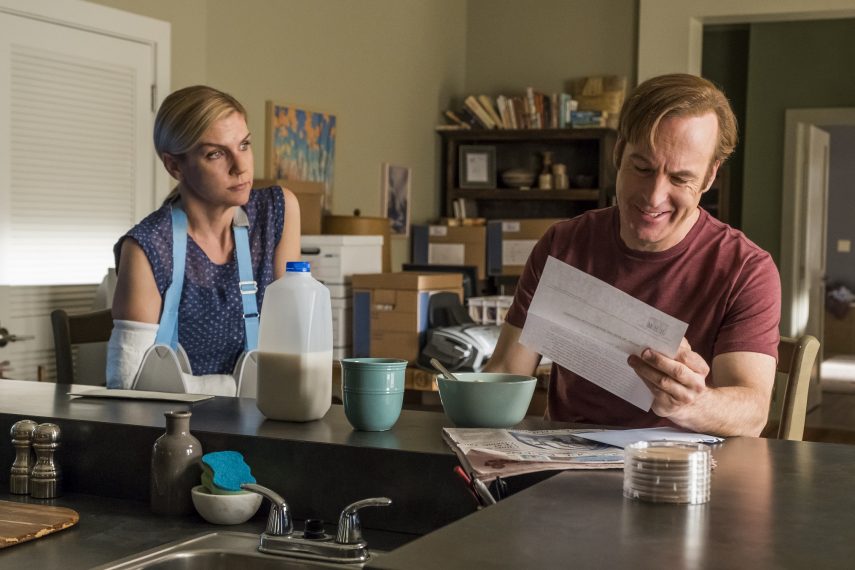 Since Season 4 premiered, Jimmy's reactions to Chuck's (Michael McKean) death have been alarming, to say the least, as he continues to show little emotion. But when Kim (Rhea Seehorn) must give Jimmy the things she collected from the estate meeting with Howard (Patrick Fabian), he decides to read Chuck's letter.
Jimmy and Kim's reactions are polar opposite as they read the kindhearted letter Chuck wrote years before their final falling out. While Kim was clearly quite touched, Jimmy's quiet acceptance only hints at his future separation from himself into Saul.
See Also
The 'Breaking Bad' spinoff gave fans some new insight last night.
Gale's Return
As one of the saddest deaths in Breaking Bad's run, Gale Boetticher (David Costabile) rose from the grave for this special episode that saw him and Gus reunite. Of course, it isn't really a reunion in the past, but their meeting in a chemistry lab — where Gale had been testing the purity of supply samples for Gus — is enough to excite any fan.
Their encounter leads to Gale's offer to produce product Gus is actually in need of, she can make it purer than any of his other suppliers. Ultimately, fans were offered a look into how these characters knew each other through new eyes, and it's hopefully not the last time we'll see the two interact.
Mike's Refusal
There's rarely a job that Mike (Jonathan Banks) won't do, but in this week's episode, he turned down Jimmy's proposition to steal Hummel figurines from company he interviewed for last week. Perplexing as it is, the only explanations that makes sense are his new position as security consultant for Madrigal — or fear of his family finding out.
Either way, his refusal was smart, when it turns out the office has an overnight guest unbeknownst to Jimmy and Ira (Franc Ross), who successfully steals the Hummel with hiccups along the way. Hopefully, a more concrete reason for Mike's refusal will become clear in upcoming episodes.
Better Call Saul, Mondays, 9/8c, AMC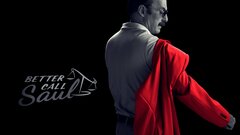 Powered by