Ask Matt: Future of 'Pose' on FX, 'Sharp Objects,' 'Eve's Killer, How to End Canceled Series ('Timeless')
Welcome back to the Q&A with TV critic (also known to some TV fans as their "TV therapist") Matt Roush, who'll address whatever you love, loathe, are confused or frustrated or thrilled by in today's vast TV landscape. One caution: This is a spoiler-free zone, so we won't be addressing upcoming storylines here unless it's already common knowledge. Please send your questions and comments to [email protected] (or use the form at the end of the column) and follow me on Twitter. Look for Ask Matt columns on most Tuesdays and Fridays.
Posing Tough Questions
Question: Does FX even want us to watch Pose? And does the show have a future? I am absolutely loving Pose. The series focuses on a highly marginalized group of people, and does it the right way by casting trans actors and by not white-washing a scene that was dominated by people of color. However, I'm finding it increasingly difficult to actually watch the show. Firstly: FX already scheduled a new episode opposite the Tony Awards and opposite the New York Pride Party. Surely they must know that causes a conflict for a large amount of their relatively niche audience. (Before I get eaten alive in the comments about perpetuating stereotypes, I'm basing this off of fact, as many of my friends and fellow fans of the show have expressed frustration at this.) Secondly, the show consistently runs over, which means the DVR series link misses the end of most episodes. Finally, the show is difficult to access On Demand; for example, on Spectrum only episodes 1, 2 and 4 are available, meaning that anybody who wants to jump on board late with this incredible show is going to find it very difficult to do so. Also, there's no ability to fast forward On Demand, so if I want to catch the last 5 minutes that my DVR missed, I have to sit through the entire episode again.
I guess my question is: Is FX actually invested in this show? Do they even care if anyone watches it? I've been going back and forth on why they would bother to commission it in the first place just to neglect it, and all I can think of is that maybe FX agreed to produce/air the show as part of some other, bigger arrangement with mega-producer Ryan Murphy (maybe to continue making American Horror Story?). What are your thoughts on this? Have you watched the show? Do you think there's any chance of it continuing beyond this season, or should we just be glad it was ever made in the first place? — Campbell
Matt Roush: It's fair to question some aspects of FX's handling of Pose—the overlong episodes don't do anyone, including fans, any favors, and for the DVR listing not to adjust length properly is maddening, though I'm not entirely sure where the fault with that lies. (I had the same problem with HBO's endless finale of Westworld, cutting off the final post-credits scene.) If it helps, all episodes of Pose appear to be currently available on the fxnetworks.com site, but whether that entails sitting through commercials I can't say. The Sunday scheduling is problematic in the sense that major TV specials like the Tonys (and life events like a Pride celebration) often happen on Sunday, creating a conflict for those watching live, but it can also be argued that Sunday is one of the most watched nights of TV during any given week, and this is good exposure for such an unusual and daring show. I'm sorry you've had troubles merely watching Pose, and it's probably helpful to add extra time to the DVR recording to be safe going forward.
What's not fair is to question FX's investment in this series. That something this fresh and fabulously produced exists at all is something of a miracle. My own review emphasized the positive, and I even enjoy the raw, unpolished quality of the scrappy world it presents. I agree that its authenticity is Pose's greatest asset, and FX clearly gave Ryan Murphy and his team free rein to make this show with loving, detailed care. This is the last show Murphy will create for the network, as he heads to Netflix for all future projects under a lucrative mega-deal, but his other franchises (American Horror Story, American Crime Story) will continue, and FX giving Pose the green-light wasn't so much a sweetheart deal but a sign of respect and belief that Murphy would once again deliver something new and remarkable to FX. I haven't been following the ratings, which I'm sure aren't anywhere near the levels of American Horror Story, but even if Pose doesn't get a second season, FX deserves credit for giving this a shot.
Dull Objects, and a Shoutout to Eve's Killer
Question: I watched Sharp Objects as TV Guide, and it seems like the world, gave it great reviews. I'm not saying it's a bad show but what a downer. What is it with these flashbacks on shows anymore? So distracting. The first part of the show was about this poor drunk reporter and her poor miserable life. Hoping it picks up because I'm really tired of downers. I watched it all and honestly, it could not hold my attention. I love mysteries but this one drags and isn't at all as TV Guide and other reviews stated. They need to stop looking at the main star who everyone likes and look at the writing, as it's pretty bad.
I also want to comment on Killing Eve. Great show, but the person who shined the most was not who everyone states. The person who plays the killer is awesome. Sandra Oh is and always has been a so-so actress. Your magazine and others never mention the person who plays the killer and she is really good. — Carolyn
Matt Roush: I appreciate that you don't mince words, but I wish you would read others' words a bit more closely. In what I'd consider a mixed-positive review of HBO's limited series, I noted it was "perhaps a bit too languorous, not always justifying its length. Surely this bizarre story could have been told more tautly in fewer chapters." I was never bored enough to come right out and call it dull, but that was definitely a cautionary comment. Sharp Objects does pick up as it goes, but it's more a psychological drama and character study than full-out whodunit, and the acting is terrific (Amy Adams and Patricia Clarkson in particular) and more than compensates for lulls in the storytelling.
As for Killing Eve: I'm not aware of anyone who hasn't raved about Jodie Comer, who plays the quirky assassin Villanelle. Obviously, Sandra Oh's TV comeback in a lead role is a more promotable hook, but in my initial review, I singled Comer out as "stunning," and always noted her as well as Sandra Oh in any follow-up mentions. (I will take exception to Oh being "so-so," which hardly gives her enough credit for her body of work.) Finally, in my "Dream Emmy Nominees" roundup, I include both Sandra Oh and Jodie Comer on my wish list of drama acting nominees. She's getting plenty of credit, but I'm glad you enjoyed her as well. Can't wait for Season 2.
A New Neighbor for Will & Grace
Question: I just saw NBC's fall schedule and am wondering why I Feel Bad was paired with Will & Grace instead of the more compatible Abby's. Your thoughts? — Peter
Matt Roush: It's kind of difficult to handicap something like this so early in the game and to gauge what's compatible with what show when we haven't even seen a pilot. I've only seen a teaser for Abby's, shown at NBC's Upfront presentation, and while I admired the ambition of a show entirely taped outdoors in front of a live audience, I don't remember being wowed by the comedy, though clips rarely tell the whole story. I have seen the pilot to I Feel Bad, and its wacky and irreverent tone (told from the POV of a harried working mom) might play well enough after Will & Grace, but I sort of wish NBC had scheduled another broad-appeal multi-cam studio audience sitcom to pair with W&G, much like the old days. Abby's may be deemed too experimental for that slot, but that's just a guess.
Wild About Harry
Question: Was Harry really canceled? The show got better and better and now I am so enjoying what I guess are reruns. What is the outlook? — Marcia
Matt Roush: Not good. Harry Connick, Jr.'s daytime talk show was canceled after its second season, another reminder of how hard it can be for even appealing personalities such as his to make it in that tough syndicated market. (For what it's worth, I recently met a guy who drove for Harry during the run of the show, and he reconfirms what we all suspect about him being one of the nicest guys in the biz. I'd love to see Harry resurface in a TV comedy, drama or even musical format. TV could use his talents.)
How to End a Canceled Show
Question: Don't you think that when a series is canceled, the producers should do one last show, to tie up the story? Many times, we have watched the show for many seasons, and the storyline progresses. But then all of a sudden, the series is canceled and we are all left in the lurch! Take the series Life with Damian Lewis. We loved that show, but we never found out who got him sent to prison. Come on, TV executives. Commit to at least one last episode to end the story. Please? — Joe
Matt Roush: This time of year, as fans continue to process the many cancellations on network and other platforms, this wish is a fairly common one. But it's almost always impractical. From a studio and network point of view, it would amount to throwing money away, and the logistical hurdles in bringing a cast and crew, and writing staff, together to pull off one final episode just wouldn't be feasible, even if everyone involved knows how much a show's fan base would appreciate the effort.
Another Thought on Ending a Bubble Show
Question: Longtime reader, first-time commenter just venting. With so much TV and so little time, cancellations are a fact. Things are thrown out there to see what sticks, and it seems most shows have at least a small group of fans rooting for its continued renewal. And fans don't forget their favorites, even years later. I'm still a little ticked Jeremy and Candy never had a chance to get married on Here Come The Brides—even you will probably have to look that one up!
I hate they canceled Timeless. I've always enjoyed time-travel shows and this one had a lot of fun possibilities for a long run; totally enjoyable and also socially conscious. For me, I can tell myself Lucy and Wyatt came back into their past timeline, and of course they're all going to save Rufus. But a lot of shows don't even give you that. I understand it's all business and "Always leave them wanting more" is a gamble to maybe get picked up. But why can't they shoot the last scene of the season with a pause. I know that Timeless didn't know for months after airing that there was to be no renewal and it couldn't have been done in this instance, but to use its story as an example even as it was not filmed as such: the Timeless team walking away defeated (continued next season) then cut to future Lucy and Wyatt returning to gather with the present-day team to go get their friend (if needed, a series finale) all edited "last minute'" before being aired. It's not film in the can anymore, it's digital. How long does it take to add or delete 10 seconds? Done. No reviving sets or gathering crew. It seems a better option for resale or to lease to a streaming service.
I personally Google a show to see if there's a proper ending of some kind before I even start steaming a series now, but at times first to pop up is the remnants of an uproar from disappointed fans and I don't even bother watching it. (Case in point: Deadwood.) At the very least, how about the respect the producers of Hell on Wheels gave its fans. They never knew if they were going to be renewed, but each season ended with what could be interpreted to have been a series finale: Riding hellbent into the night, another cowboy disappearing into the west. Cullen looking up the rails to decide his future, is he facing East or West? Or listening to a lonesome whistle of the train, moving on without him. The exception of Season 4's cliffhanger was knowing that there was a final fifth season. You may wistfully wonder whatever became of him if the series did not return but it was a story with a beginning and an end. In this day and age, it just seems like good business sense all around for everyone, am I right? — Karen
Matt Roush: OK, that's a lot to unpack, but I get the gist. First, though, I do remember Here Come the Brides. I grew up on a block teeming with Bobby Sherman fans in the late 1960s, and now the "Seattle" theme song will be in my head all day.
I like that you can continue the story of a show in your mind even when it's been canceled—it's really the only option most fans have—but your suggestion is intriguing, if I'm reading it right, of filming an alternate ending that isn't such a cliffhanger, or even omitting a cliffhanger moment so as not to exacerbate the pain of a cancellation. I'm sure there are examples of shows that have filmed alternate endings in case it wasn't renewed—none come to mind right now, as I'm still mentally adjusting from a long holiday weekend—but it does make sense for a show's long-term future to be prepared for the worst and to deliver as complete an end product as possible.
When Prime Time Becomes Late-Night TV
Question: What's the reasoning behind showing the last few episodes of 100 Code on WGNA at 1 am/ET? Stated reason on the network was that the remaining shows were too "intense?" I might be one of few, but I've been enjoying this series set in Sweden and find it great when compared to regular garbage on network TV in the summer months. But 1 am? What gives in your opinion: pressure from someone to kill the show or what? — Jim
Matt Roush: Even I learn things from my mailbag. I wasn't aware this had happened, but it's not the first time a cable outlet shuffles a series to the wee hours. (All of my PR releases on 100 Code still show it airing at 10/9c, so this was very much a last-minute programming move.) And it's almost never because of content, but obviously a business decision to fulfill the contract by airing the remaining episodes though so late that the puny ratings won't matter. Be thankful the DVR can pick up a show wherever it airs, because this was news to me.
That's all for now—and until next week, because of the July 4th holiday. Thanks as always for reading, and remember that I can't do this without your participation, so please keep sending questions and comments about TV to [email protected] or shoot me a line on Twitter (@TVGMMattRoush), and you can also submit questions via the handy form below.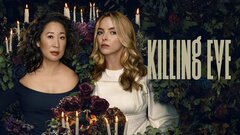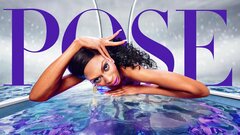 Pose
where to stream