NBC Announces 2018-19 Schedule; 'Timeless' Fate Still Up in the Air
Programming news has been sprinkling out this week in preparation for Monday's upfront presentation for NBC, and today, the Peacock Network finally released its Fall 2018-19 schedule.
One big surprise was that they're devoting Wednesday night entirely to Dick Wolf-produced shows — the Chicago shows and the long-running Law & Order: SVU, which is going into Season 20 and will return to the 10/9c spot.
Before you start your social media campaign, though Timeless — as well as Mindy Kaling's low-rated comedy Champions — may not on the schedule but NBC Entertainment Chairman Bob Greenblatt said during a press call Sunday that a final decision has not been made.
"We try to give the producers the courtesy of letting their shows run and seeing what they do before we make a decision that's premature," Greenblatt explained. "We have the finale of Timeless tonight so we're going to make decisions on [Timeless and Champions] after that."
As for the network's hopes for how both Timeless and Champions will perform, "we're hopeful and yet realistic," Greenblatt said. "We have a lot of shows and we sort of looked at the whole season but we're going to take a look at those shows after they finish their runs and hopefully make a relatively quick decision on them."
Of the decision to pick up the canceled Brooklyn Nine-Nine from Fox, the fact that Universal owns the show helped but Greenblatt also added, "If I knew Andy Samberg was going to be cast on the show we probably never would have sold it to Fox, because since he didn't sign on until was already set up there. We thought it was a missed opportunity since the beginning."
He added that he thinks adding B99 to its sitcom roster of A.P. Bio, Will & Grace, The Good Place and Superstore will be a great fit, reasoning, "We think it fits into our brand of comedy in many ways, better than it ever did in the Fox brand of comedy." The sitcom will land on NBC in midseason.
Below is NBC's Fall 2018-19 Schedule. (New programs in bold; all times ET). Episode descriptions and trailers will be posted separately.
MONDAY
8-10 P.M. — The Voice
10-11 P.M. — Manifest
TUESDAY
8-9 P.M. — The Voice
9-10 P.M. — This Is Us
10-11 P.M. — New Amsterdam
WEDNESDAY
8-9 P.M. — Chicago Med
9-10 P.M. — Chicago Fire
10-11 P.M. — Chicago P.D.
THURSDAY
8-8:30 P.M. — Superstore
8:30-9 P.M. — The Good Place
9-9:30 P.M. — Will & Grace
9:30-10 P.M. — I Feel Bad
10-11 P.M. — Law & Order: SVU
FRIDAY
8-9 P.M. – Blindspot
9-10 P.M. — Midnight, Texas
10-11 P.M — Dateline NBC
SATURDAY
8-10 P.M. — Dateline Saturday Night Mystery
10-11 P.M. – Saturday Night Live (encores)
SUNDAY
7-8:20 P.M. — Football Night in America
8:20-11 P.M. — NBC Sunday Night Football
For midseason, A.P. Bio, the recently picked up (from Fox after cancelation) Brooklyn Nine-Nine and Michael Schur's Innovative New Series Abby's along with returning dramas The Blacklist and Good Girls along new series The Enemy Within, The Village and The InBetween.
NBC's Upfront Presentation is set for Monday in New York City.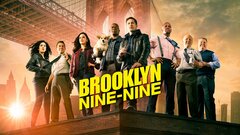 Powered by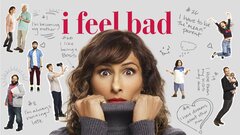 Powered by