Roush Review: 'Pose' Is Sentimental Fun, 'Succession' Is Slick But Often Hollow
POSE
No thin-skinned cinderellas allowed at the glittery high-camp balls so vividly and flamboyantly portrayed in Pose, the latest over-the-top FX sensation from Ryan Murphy (Nip/Tuck, American Horror Story), primetime's proudest provocateur.
As these trans and drag Glamazons strut in elaborate weekly voguing competitions, an outrageous emcee named Pray Tell (Kinky Boots Tony winner Billy Porter) throws more shade than a weeping willow. The divas who rule these bohemian ballrooms in 1987 New York take their trophies seriously: "I am going to eat you like an after-dinner Rolaid," snarls the imperious Elektra (Dominique Jackson), "Mother" of the House of Abundance, to upstart Blanca (Mj Rodriguez), who left Abundance to shepherd her own group of underdog outcasts.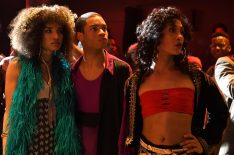 See Also
James Van Der Beek, Billy Porter, and more on what they hope people take away from the groundbreaking series.
Beneath the wild wigs and often ill-gotten costumes—not to mention the fierce attitude on display in its celebration of an underground club culture—Pose is actually a softie at heart, as sentimental as any Turner Classic Movies tearjerker. Learning of her HIV-positive status, Blanca delivers an "I want to live" speech worthy of Susan Hayward. There's even an old-school Back Street–style subplot in which one of Blanca's weepier "children," the alluring Angel (Indya Moore), becomes a kept woman. She's ensconced in her own pleasure pad by suburban family man Stan (Evan Peters), an ambitious new hire of the Trump empire. As Stan's boorish boss, James Van Der Beek oozes Gordon Gekko smarm in a laughable greed-is-good caricature.
Wearing her heart on her fashionable sleeve, Blanca proudly declares, "We do not have the luxury of shame." And Pose owns its shamelessness in earnest, artless yet enjoyably melodramatic stories about these societal rejects, including her newest ward, 17-year-old aspiring dancer Damon (Ryan Jamaal Swain). The series is at its best when dealing with the realities the balls are unable to mask: the terror of the AIDS epidemic ravaging their ranks and the prejudice the trans community endures, such as when a gay bar refuses to serve these gender nonconformists.
Thankfully, striking a pose of self-pity isn't high on the agenda, as these characters form supportive family units while seeking affirmation in the most fabulous of arenas. Come for the dance party, stay for the juicy soap opera.
Pose, Sundays, 9/8c, FX
SUCCESSION
If Showtime's Billions didn't satisfy your craving for watching rich jerks behaving badly, along comes Succession, a slick but often hollow vehicle from British comedy writer Jesse Armstrong (Peep Show).
See Also
Brian Cox plays Roy family patriarch in the show premiering June 3.
His penchant for barbed absurdity is evident in this portrayal of the craven Roy clan, a thinly veiled parody of the Murdoch media empire. Its founder, Logan (Brian Cox in blustery King Lear mode), is privately showing signs of mental and physical fatigue upon his 80th birthday. And when he reneges on a plan to step aside for hungry-ferret son Kendall (a dour Jeremy Strong), he sets off a cascade of intrigue among the custom-suited twerps jockeying for power. It builds to a suspenseful showdown, and good luck finding anyone to root for.
Succession, Sundays, 10/9c, HBO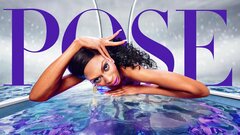 Pose
where to stream
Powered by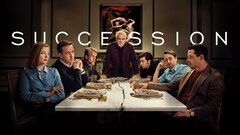 Powered by