Ask Matt: 'Lost in Space,' Sunday TV Overload, Celebrating Abby on 'NCIS,' 'Roseanne' and More
Welcome to the Q&A with TV critic (also known to some TV fans as their "TV therapist") Matt Roush, who'll address whatever you love, loathe, are confused or frustrated or thrilled by in today's vast TV landscape. One caution: This is a spoiler-free zone, so we won't be addressing upcoming storylines here unless it's already common knowledge. Please send your questions and comments to [email protected] (or use the form at the end of the column) and follow me on Twitter. Look for Ask Matt columns on most Tuesdays and Fridays.
Telling a Space Reboot to Get Lost
Question: When I read that Netflix was rebooting my favorite childhood show Lost In Space, I was thrilled until I heard of the changes they made. I guess that's why they call it a reboot. I watched every episode and was very disappointed. Maureen and John were having marital issues. The Robot was an alien. Dr. Smith was played by a woman. I wonder what June Lockhart would think. What would Billy Mumy and Angela Cartwright have to say? What would Jonathan Harris if he was alive? I say "Danger, Robinson family." It looks like there will be a second season and they really look like they will be Lost In Space! Let's just hope they find themselves home quickly and put this series out of danger and lost. — Bob S
Matt Roush: As you can probably tell from my review, we're pretty much on the same page. I don't mind some of the changes in theory, as it's any series creator's prerogative to remake a show in his or her own way, and Lost in Space isn't meant to be taken so seriously as canon (at least not to me). But cumulatively, and because the episodes (reflecting the bloat so common to Netflix original programming) were so sluggish and generally free of the fun and wonder that I remember from watching the show as a kid in the '60s, this version seemed to me a real disappointment. That said, given how the season ended, I'm much more encouraged that a second season living up to the title and premise may be a much more enjoyable ride, especially if John and Maureen lighten up and the Robot becomes less of a pawn, all of which seems likely.
---
Sundays Not a Day of TV Rest
Question: There's a crisis happening in TV these days, and I'm hoping you can spread the word about this important issue. In short, this time of year, there are only in excess of a dozen top shows to watch on Sunday evenings. So, when one is done viewing The Good Fight, Killing Eve, Trust, Barry, Silicon Valley, Fear The Walking Dead, Billions, Westworld, Family Guy, Homeland, The Circus, 60 Minutes, Last Week Tonight and Timeless, Sundays are effectively dead. There is nothing left to do. At all. My proposal to make Sundays great again: Have the networks move the other four nights of TV programming to Sunday. I'm excluding Friday and Saturday, of course, because they're already too sad. — Brian
Matt Roush: Hey, you left out Madam Secretary (something of a personal guilty pleasure on many Sundays). Thanks for this amusing and ironic observation on the deluge of first-rate options on what is regarded as one of the most-watched nights of the week. Which is why networks from broadcast to premium and in-between tend to program many of their highest-profile shows on Sunday. It's a DVR/On-Demand dilemma, which means spending a good part of the following week catching up on what you were recording on Sunday while watching something else. (Is it any wonder I fell hopelessly behind on American Idol this year, which isn't even mentioned here.)
---
Bravo, Abby!
Question: Pauley Perrette deserves an Emmy for her portrayal of Abby Sciuto on NCIS. She created a character that every one loves. We will miss her. — Mayor Butch Callery, Villa Hills, KY
Matt Roush: If not an Emmy—because NCIS has only ever been nominated once for acting (for a 2005 guest appearance by Charles Durning)—then she certainly has earned our thanks, which is why Pauley Perrette graces the current cover of TV Guide Magazine for a gracious exit interview. Hers is a genuinely appealing and one-of-a-kind character in one of the world's most popular shows, and that does need to be acknowledged as the star takes a well-earned rest. (And as an aside, this question hits close to home, as Mayor Callery resides not far from where some of my family has relocated in the Burlington-Covington, KY area.)
---
Taking Issue With Roseanne
Question: This is really not a question but a comment: Roseanne's most recent episode where they are at the market and her grandbaby is in the cart and they steal stuff from the store??? Really?? I always watched her show 20 years ago, but if this is the way these new shows are going to be, I will not be watching. Everyone's lines seem to be pretty real, but it seems her lines are overplayed and exaggerated. Just my opinion. Pretty bad when they promote stealing from the grocery. — Ava
Matt Roush: I would agree that Roseanne Barr's performance these days is on the rusty side as she lands on many of her joke lines with sledgehammer force. Not that she was ever exactly subtle. But the grocery scene I'll admit I found hilarious—not so much for breaking the "thou shalt not steal" commandment, but because it reflected Roseanne's annoyance with do-it-yourself scanners, a personal pet peeve—and one that reminds us that Roseanne is set in a real world you rarely encounter on TV. When she cracked, "They're making me work as a check-out lady and my starting salary is bacon," I laughed. And if we're a bit shocked that she's using her granddaughter as an accomplice, well, that's the tone of the show. If you can't lighten up a bit while watching the Conners at their worst, which is their best, maybe this isn't the show for you.
Question: Why have we seen so little of D.J. on the Roseanne reboot? I'm loving the revival, and I don't mind the focus on Darlene and Becky. Sara Gilbert has truly impressed me with her acting. However, I find it odd that we have only seen D.J. (Michael Fishman) two or three times, briefly, as a supporter in scenes, and even less of his daughter, who I have seen so little that I can't even remember her name! What gives? Will this change in the future? — Sam
Matt Roush: We'll see more of D.J. and daughter Mary (Jayden Rey) in the May 8 episode, when the family loses WiFi and has to turn to neighbors to help Mary communicate via Skype with her mom in Afghanistan. In the same episode, D.J. will reveal the adjustment from military to civilian life hasn't been easy. There are a lot of characters to service in a short time this season, and with D.J. not living under their roof, he's likely to be more of a recurring than central character many weeks, I'd expect.
---
An Instinct for Location Filming
Question: I am really enjoying this show Instinct. Being a native New Yorker, while watching I always try to figure out exactly where the street scenes are filmed. Is it really filmed in New York? Also, do you know if CBS has decided to renew? — Linda R
Matt Roush: Still a "too soon to tell" on the renewal question. But yes, Instinct is definitely filmed in New York—and so is the network's Elementary, finally returning to the lineup on Monday. It also makes excellent use of New York locations. (I am especially fond of an episode that was filmed on my Midtown street a season or so ago, turning my neighborhood French restaurant into something completely different.)
This column's recent discussion of Instinct prompted quite a bit of response, so here's a sampling:
From Gwen: "I just want to put in my two cents and say that my husband and I have been enjoying Instinct very much. Yes, it is a tried-and-true format as far as the detective work goes, but we think that Alan Cumming and Bojana Novakovic make a pretty good team. I do agree that I wish Alan could use his own Scottish voice—he was just on Colbert and it's so charming!—but sometimes it is a bit hard to understand, and perhaps that's why the producers want him to use his 'American' voice (like he did on The Good Wife). In this era of reboots and reality TV, we don't mind having something else to watch, even if it is a bit predictable."
From Jay: "I have always enjoyed Alan Cumming, but the new show, Instinct, really suffers from very bad writing. Booorrriiinnnggg. Too bad, with so many cops and robbers shows on the air, I don't think Instinct stands a chance."
Matt again: On the contrary, if Instinct has any chance for renewal, it's because it's so ordinary. CBS shows that try to go beyond the bounds of the standard procedural often have a much tougher time surviving.
---
To Hang or Not to Hang
Question: Is it just me, or does it seem that some shows that haven't been renewed yet (specifically Criminal Minds, although there are others) and which are approaching season finales, always end in a cliffhanger in hopes that the show will be renewed? If one reads the writers' opinion for Criminal Minds, it seems as if that's exactly their ploy. Aren't they talented enough to come up with an ending that could serve as both a season and, in a worst-case scenario, a series finale? — Alan
Matt Roush: This is a typical, but risky, strategy, although in the case of Criminal Minds, I'd be shocked if CBS doesn't make a deal to bring it back again. When a show airs this long with such a loyal following, the network usually will announce a final season and/or "series finale" well in advance. Many producers, though, fool themselves into believing that if they end a season of a marginally rated show in a moment of crisis, this will boost their chances of renewal. It doesn't always work, and ends up leaving their fans very unsatisfied. These fans often blame the network for making what is often an understandable business decision, but the creative responsibility truly falls on those writing the show not to put their viewers in this sort of no-win situation.
---
The Future of Fox's Monday Shows
Question: I'm really hoping Lucifer gets renewed. Love the show, but I know there are people who don't like this season. What do you think are the chances of it being renewed? Also love The Resident, just don't show the operations so up-close. — Cathy
Matt Roush: It's harder by the year to make these predictions, given the diminished state of so much of network TV, and Lucifer falls into that middle ground of being neither a breakout hit nor a nonentity. In what could be a very transitional year for the Fox network, I'm betting they'll stick with shows their audience has shown some affinity toward, at least for now, even though the Lucifer audience isn't growing. They've kept the show going for three seasons, so why not one more? But really, it's hard to say.
Question: With all the questionable TV offerings we've been forced to weed through, I'm absolutely enthralled with The Resident. Can you please assure me that there are a bazillion other viewers and promise that it will be renewed? — Sondra, Naperville, IL
Matt Roush: Bazillion, not quite. Would you settle for something in the 3 million-4 million range (depending on the week)? No promises, but The Resident many weeks builds on its Lucifer lead-in, and while the Fox network and studio (which produces this show) are still aligned, I'd guess there's at least a 50-50 shot of returning. Every network wants a medical drama, and this is Fox's most solid prospect in a while.
That's all for now. We'll pick up the conversation again soon. Thanks as always for reading, and remember that I can't do this without your participation, so please keep sending questions and comments about TV to [email protected] or shoot me a line on Twitter (@TVGMMattRoush), and you can also submit questions via the handy form below.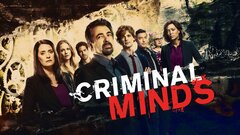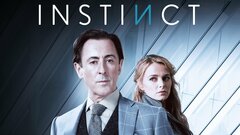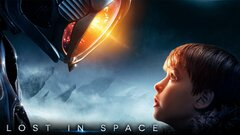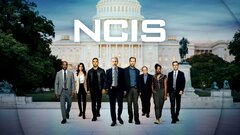 NCIS
where to stream