'NCIS' Star Pauley Perrette on Why She's Leaving & Abby's Emotional Final Episodes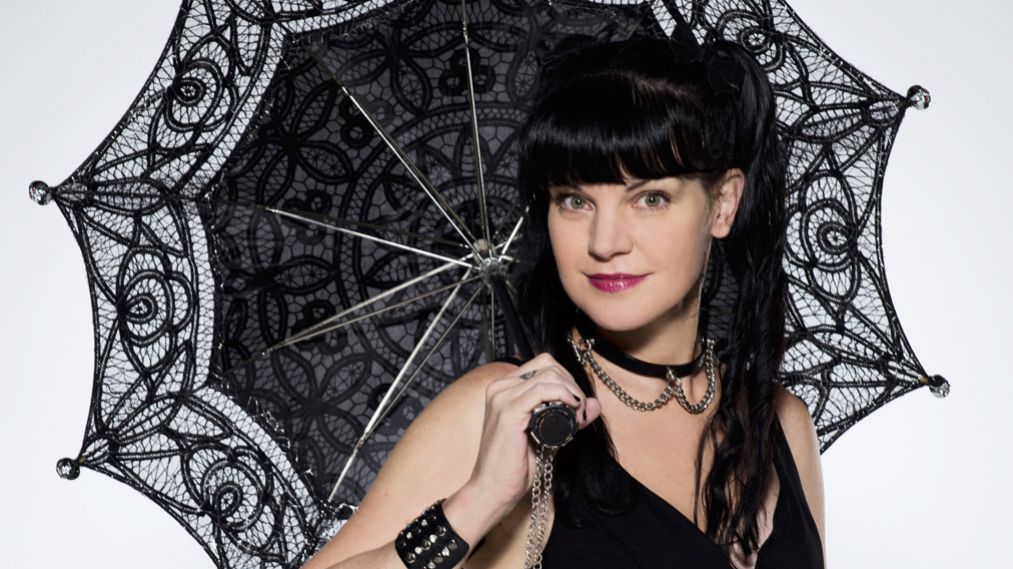 The Average American spends roughly four years at a single job. Take one look at NCIS's Pauley Perrette and you can be pretty sure she's not the average American. Not many women style their dyed raven hair in the pigtails and bangs she wears onscreen as forensic specialist Abby Sciuto (not to mention offscreen when the Los Angeles weather is hot and sticky).
Perrette's 15 seasons on NCIS make Abby the longest-working forensic expert on TV and the third-longest-serving female law enforcer on primetime (behind the Law & Order franchise's Mariska Hargitay and S. Epatha Merkerson). For nearly a decade, Perrette has scored the highest Q rating—a metric that measures a celebrity's appeal—of any TV actress. In 2010, she ranked as high as Tom Hanks and Morgan Freeman. "We should all do a film together," she joked at the time, "or at least get a beer."
Related
The point is, rather than jump ship (or, really, show) after a few seasons or a little bit of fame, Perrette stuck around. A lot of that had to do with her dedication to Abby, a character conceived by NCIS creator Donald Bellisario to A) demonstrate that women can excel at math, science and computers and handle themselves around dead bodies and B) challenge the stereotype that all tattooed goth girls dressed in black are bitchy, needle-marked perps. Abby is proper nice.
Since taking on the role, Perrette has received thousands of fan letters and Twitter messages from the young ladies she inspires. Which is one of the reasons, the actress says, it's going to be hard to say goodbye—and why she's already set up scholarship funds for women studying forensic science at Georgia's Valdosta State University (her alma mater) and New York's John Jay College of Criminal Justice.
She's also happy Abby is getting a fitting send-off. During her penultimate episode on May 1, in true quirky style, Abby wins a dinner reservation for two at a brand-new five-star restaurant housed inside an igloo. The conundrum: which of her colleagues to take with her. The stakes get infinitely higher on May 8 when the team finds evidence revealing that one of them is a hit man's next target (we're not promising it's Abby, but we're not saying it isn't).
Either way, she'll be forever changed by the outcome. The episode, like this whole past season, will feature scores of Easter eggs for Abby's fans and one very special surprise. Perrette, 49, talked to TV Guide Magazine while spending some downtime at her pet-filled Hollywood home during the last days of filming. We'll let her fill you in.
How did you prep for your final week on set?
Pauley Perrette: I told myself, "No crying out loud." I wanted to arrive with a smile on my face and do my best work out of respect for Abby and her fans.
Did you learn anything from when previous cast members left the show?
Well, Michael Weatherly [who portrayed agent Tony DiNozzo from Seasons 1 to 13] is like my brother. We've been in constant contact about it. I've also been in touch with Sasha Alexander [whose agent Caitlin Todd died in Season 2]. They've been a wonderful support system, talking to me about the emotions I'll have and helping me with all kinds of stuff.
Why did you decide it was the right time for you — and Abby — to move on?
I believe in God and the universe so firmly, and it just suddenly became blindingly apparent that now was the time. After a lot of thought, I decided to announce it myself on Twitter because I didn't want it to be turned into anything "shocking." Abby leaving is more than a cheap TV ploy.
What are you most proud of during your time on NCIS?
Oh, Abby's influence. Young girls all over the world dress like her, they act like her, they talk like her, and they do everything she does. She's just an excellent role model for everybody. She shows you can be intelligent and kind at the same time. I've been molded by her as well. Like her, I'm a church kid — Abby's in a bowling league with nuns! I use my brain but lead with my heart.
Though, when people ask, "Are you like Abby?" I reply, "No, I'm nowhere near as put together." I'm very much a slouchy, couchy person. I love to watch TV, especially network sitcoms. People joke about how I'm a TV fanatic who doesn't watch cable. I could probably survive with just rabbit ears on my television.
What are your favorite memories from your many years on the show?
The entirety of my time with Michael Weatherly. We started on the show together. We lived in the same apartment complex for the first two years. We had this unspoken language between us about always bringing a little bit of levity to the show, even when it's hard or sad. Because that's just like life: Things are hard and things are good and things are funny and things are sad, all at the same time. I miss working with him every day.
Are you bringing anything of Abby's home with you?
It's funny, a few episodes ago, Drew Carey guest starred on NCIS. I played his girlfriend on his sitcom, so I've known him for a while, and when we had some time to talk, I asked him about what it was like when his show ended, because my departure was coming soon. And he said, "Always let the past be the past." He didn't even keep any scripts. And I thought that was good advice.
The only thing I kept was Abby's parasol. I've already taken it — it's here in my house. It was mine, actually. I'd purchased it myself on eBay, brought it in to the producers and writers years ago and said, "Abby doesn't go outside without her parasol."
How emotional are Abby's final two episodes?
I actually can't say. Not because I'm not allowed to, but because there are so many different feelings. It's a cornucopia of emotions. And there is a character from her past who comes back and becomes pivotal to the plotline. There are tears, there are laughs, there are more tears and there's a lot of love. It's packed. As an actor and as Abby, I felt a lot. Even right now, I'm running the gamut of emotions.
NCIS, Tuesdays, 8/7c, CBS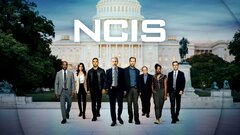 NCIS
where to stream
Powered by