Did You See That??? Nine of the Most Jaw-Dropping TV Moments From 2017
2017 has been quite a year in all walks of life. There have been good, bad and just plain shocking moments all around, and television—both on- and off-screen—has been no exception.
With all that's gone on this year, you might have forgotten what all has gone down on TV in 2017. Let us remind you of the eight most shocking small-screen moments of the year, and see if your jaw drops again just remembering them!
1. The (Wrong) Envelope, Please — The Oscar Telecast, February 26, ABC
The Oscars have had streakers, an old guy doing one-armed push-ups, Bjork's dead swan dress and years of "why is every winner a white guy?" But nothing beats the Best Picture snafu from this year's ceremony. As the La La Land gang came up on stage to claim its little bald man after Warren Beatty, presenting the award with Faye Dunaway, announced its name, the musical's producer, Jordan Horowitz, graciously held up and read the real winning card with the actual winner, Moonlight, written on it. The gasps and gaping  mouths of Hollywood's rich and famous will never be forgotten as long as there's social media.
2. Did Matthew Rhys Really Just Do That? — Girls, February 26, HBO
In a prescient Girls #Me Too moment, The Americans star Matthew Rhys played Chuck Palmer, an arrogant writer who invites  Hannah (Lena Dunham) to his place to discuss power and consent, and his relationship with younger women. Then in an all too- yucky, deeply disturbing moment, he exposed himself. Rhys wore a prosthetic member, but nonetheless, the sexual abuse was all too real and familiar.
3. Hannah (Katherine Langford) Dies in the Bathtub — 13 Reasons Why, Season finale, Netflix (series launched March 31)
In the most controversial scene in a controversial show, the camera didn't flinch when 13 Reasons Why's much-abused–and raped– suicidal teen gets into her bathtub and slices her wrists as the camera moves closer. We knew the inevitable end when we began watching, but we never thought her demise would be just so damned realistic, close-up and heart-breaking.
4. Ofglen's Horrific Sexual Mutilation — The Handmaid's Tale, Episode 3, Hulu (Series launched in April)
There are many nightmarish events in this brilliant rendition of Margaret Atwood's parable of male domination taken to the extreme. Just think of Isis (with Islam) conquering America  and turning women in to chattel. The most visually shocking image:  when "sexual traitor" (i.e. gay)  Emily, called  OfGlen after her former master  (Alexis Bledel) wakes up in a hospital. The camera focuses on a gauze bandage on her groin  and she silently screams.  She's the victim of FGM , female genital mutilation, done to take away her sexual desire.
5. Phaedra Parks Admitted She Started the Rumor About Kandi Burruss's Sex Dungeon — Real Housewives of Atlanta Reunion, May 7, Bravo
Even for RHOA, this was a crazy ending to a crazy nasty season. Phaedra finally confessed that she was  the source of  the wild story that fellow housewife Kandi Burress  and her husband Todd Tucker were planning to drug and sexually assault Porsha Williams. The truth about the lie exposed, Porsha and Kandi (who also spread the lie after Phaedra told her) stormed out of the studio, the other wives sobbed and Phaedra was soon fired.
6. Daenerys' Dragons Destroy Jamie Lannister's Army — Game of Thrones, August 6, HBO
Talk about fiery revenge! Daenerys Targaryen (Emilia Clarke) may have lost most of her allies to the armies of Jamie Lannister (Nikolaj Coster-Waldau) but they hadn't reckoned on the relentless Dokthari and, most of all, the Mother of Dragons' children. In a lengthy, horrific and awe-inspiring battle scene, her dragons rained fire again and again until the scene was a hellscape full of burning men and horses (poor beasts!)  And finally there was the heavily armored Jamie's quiet slow sinking to the bottom of a lake. (No worries, he was rescued.)
7. Linda Reagan's Between-Season Demise — Blue Bloods, Sept. 29, CBS
When Blue Bloods came back from summer hiatus, fans couldn't believe their ears as Danny Reagan (Donnie Wahlberg) revealed that his wife Linda (Amy Carlsen) had died in a helicopter crash, while transporting a patient. The beloved Carlsen who played the ER nurse with an admirable low key reasonableness , revealed that had quit the show after last season's finale had been shot. Fans were bereft and perturbed that after seven seasons both actress and character didn't get a proper send-off.
8. Bill O'Reilly, Kevin Spacey, Louis C.K., Charlie Rose, Jeffrey Tambor, Matt Lauer, Mario Batali and More Real-World Sexual Allegations
It's the men behaving badly season. The shocks have been coming fast and furious on public and commercial TV, cable and broadcast, news and entertainment. Shows are cancelled or stars are replaced, reputations are ruined and women are telling all. If men don't stop behaving badly, women will just have to start dominating both behind and in front of the TV cameras. Maybe Tatiana Maslany  can just take on all the jobs herself!
9. Sharon Raydar Sacrifices Her Life — Major Crimes, Dec. 19, TNT
Another strong female role model had an untimely death in a beloved cop show. With four episodes left to go in the series run, the newly married LAPD Commander Sharon Raydor (Mary McDonnell), rejected the idea of accepting a heart transplant that could go to a younger person, asked a priest friend to give her last rites, went back to work and keeled over during an interrogation. Ok, she had a heart condition, but fans already outraged that Major Crimes was being cancelled, were furious that the show killed her off, instead of letting the couple peacefully retire in the series finale.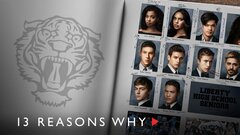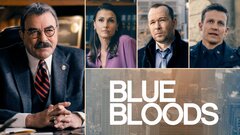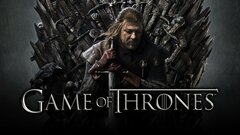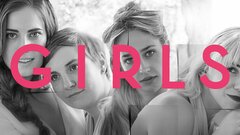 Girls
where to stream