Fans React to THAT 'Game of Thrones' Finale Scene Between Daenerys and Jon
In its seventh season finale, Game of Thrones finally confirmed what fans of the series have assumed for quite some time: Jon Snow (Kit Harington) and Daenerys Targaryen (Emilia Clarke) are related. Jon's no bastard after all; he is the son of Rhaegar Targaryen (Dany's brother) and Lyanna Stark, making him Queen Dany's nephew.
And just as Bran, the Three-Eyed Raven, dropped that news on viewers, Dany and Jon consummated their burgeoning romance. (YAS! We mean, ew. We mean, ugh, conflicting feelings!)
For those of your keeping track at home, add the Mother of Dragons and the (former) King of the North to the list of relatives hitting the sheets in Westeros (see: Cersei Lannister and her brother Jaime).
RELATED: Sign up for TV Insider's Game of Thrones newsletter
It is times like these when Twitter is at its absolute best, with Game of Thrones fans digging up the most hilarious and appropriately inappropriate meme reactions to this news.
Here is a collection of our favorites:
Jon and Dany when the find out they're related #GameOfThrones pic.twitter.com/yD5ACF5yZB

— Daenerys Targaryen🐲 (@DanyUnburnt) August 28, 2017
Jon and Dany gonna get together and have a bunch of cousins… #GameOfThones pic.twitter.com/hEqC484g44

— Rick Scott (@backsides14) August 28, 2017
Me during #GameOfThrones finale seeing Jon and Dany together knowing it is so wrong yet so right 🖤💀 pic.twitter.com/WMU2fFXNbV

— fun ghoul (@dems_lloyd) August 28, 2017
I wanna be here for Jon and Dany but alas I am not. I can't do it, guys. LOL #ThronesYall #GameOfThrones pic.twitter.com/NaZCuD4mqV

— Astrology by Mecca (@TheMeccanism) August 28, 2017
#GameOfThronesFinale #GameOfThrones
Watching Jon and Dany do it just when Bran announces that he is Argon Targaryen was like pic.twitter.com/s97KDF6wMN

— GillyFisher (@FandomTingling) August 28, 2017
#GameOfThronesFinale totally not not gonna rewatch that dany and Jon scene like 10 more times… pic.twitter.com/OodEV1lOe0

— Madelyn (@madelynjoyy24) August 28, 2017
And here's what Kit Harington and Emilia Clarke had to say about the familial hookup:
Emilia Clarke and Kit Harington on Jon and Dany's #GameOfThrones pic.twitter.com/veuGpFx51s

— Targaryen (@Team_Targaryen) August 28, 2017
What do you think Game of Thrones fans? Did Season 7 end on a high? Let us know in the comments below.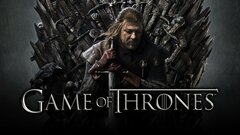 Powered by