Ask Matt: Is 'So You Think You Can Dance's New Format a Flop?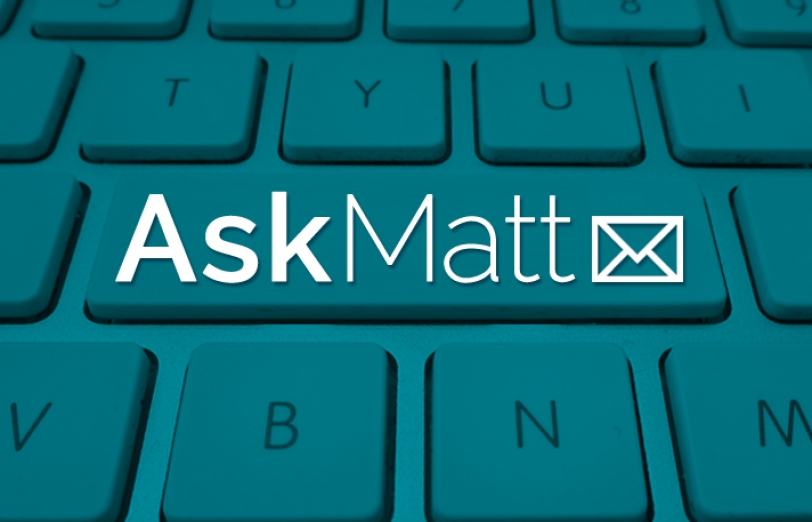 Look for the Ask Matt column to run on Tuesdays or Thursdays through most of August (as Matt attends the TCA summer press tour among other business travel). Please send questions and comments to [email protected] and follow Matt on Twitter. And remember: this is a spoiler-free zone.
Question: Is my family alone in disliking the new "improved" format of So You Think You Can Dance? My mother, daughter and I are three generations of loyal fans. We all enjoy the street dancing, so were OK with the idea of "Street Vs. Stage." But seeing it in execution is less than thrilling. I've found too many of the routines this season boring.
And I am seriously not a fan of the three- and four-dancer routines. It makes it confusing to pick anyone to vote/root for. To me, it makes them all blur together. The other unfortunate effect is a lot more time on behind the scenes and judges yapping, less time dancing. The multiple dancer routines call for fewer dances per show. Do you think they are cutting back on paying choreographers? Or do they think the audience will like it better? Whatever it is, I know they have in seasons past made changes based on fan reactions. So I'm curious how other fans have reacted. I'm hoping that enough are with me, that we'll see a switch to couples-only dances (except for the final four.) — Beth
Matt Roush: I'm not seeing much if any positive feedback on this season, so you're hardly on a limb with your disappointment, and I especially agree about the routines involving threesomes or foursomes. With few exceptions, it has been hard to develop much of an attachment to any of the dancers this season, and the team format hasn't really jelled. I fear they may have "fixed" this show beyond further repair at this point, although in any given episode there's always a dance (and dancer) or two that reminds me of what I loved about the show at its peak. So once I'm back from the TCA summer press tour, I'll probably tune in for the final rounds and hope for the best. But this is the first summer that I find myself missing episodes without much regret.
---
Is Dad the Weak Link on Humans?
Question: I really like Humans, but the dad is a complete prat. He's totally predictable and not very interesting. It's kind of intriguing that a human character is one of the least complex on the show, I suppose, but he's still an irritation. — Anna
Matt Roush: Seems to me that Joe the dad (Tom Goodman-Hill) is meant to be hard to sympathize with, especially after having had "synth" sex, and from the start, his wife Laura (smartly and warmly played by Katherine Parkinson) has been a much more compelling window on the subject of human ambivalence toward the robots. Her turnaround since discovering the Mia within Anita (Gemma Chan) has been fascinating. But I'd be enjoying Humans a lot less if I didn't believe this family's dynamics, and Joe's weakness is part of that. I'm also loving the scenes between William Hurt and Emily Berrington as the murderous Niska, as she begins to see humans in a new light because of her interaction with this most humane of creators.
---
UnReal's Finale: Should Rachel Have Been With Adam or Jeremy?
Question: One of my favorite things on UnReal was Rachel's relationship with Adam. I think Rachel has more in common with Adam than with her ex-boyfriend Jeremy. I know that you're not a fan of couple "shipping," but I like Rachel more with Adam than I do with Jeremy. I think Jeremy is a two-dimensional bland and boring character. He's also pretty selfish because he wants Rachel all to himself, and cheated on his fiancée Lizzie (and called off his engagement with her) to sleep with Rachel. Lizzie was just a throwaway character used as a prop and plot point for the Adam/Rachel/Jeremy love triangle. Which guy do you think is better suited for Rachel, or should she end up with neither? It's pretty ironic that Rachel has two suitors while she's working as a producer on a reality dating show, and is romantically involved with Everlasting's suitor! – Chris
Matt Roush: Obviously, this topic was raised before Monday's amazing season finale, during which everything changed. And I thought it was quite brilliant how no one, whether in front of or behind the Everlasting camera, got a happily-ever-after. The finale suggested that Rachel's most lasting relationship for now is going to be with boss/work mother Quinn, a love-hate match if ever there was one. From the purely romantic angle, Rachel was not likely to ever settle for a nice-guy lunk like Jeremy, and Adam was just too smarmy—and after dumping her on the tarmac, too weak. Not good enough, for sure. (Although if one had to choose, it would have been more interesting for her to elope with the show's suitor, right?) So my pick even before the finale would have been "neither," and thankfully that's how the writers saw it, too. Can't wait to see where UnReal takes Rachel, Quinn and whoever else returns next season.
---
Is ABC Listening to Grey's Anatomy Fans?
Question: ABC Entertainment President Paul Lee's comments Tuesday at the TCA press tour about it being "great" that Grey's Anatomy was "so relevant and taking the national conversation" in its 11th season miss the point. If the conversation being had is overwhelmingly negative—and certainly the conversation you facilitated in your columns was not positive—is that really valuable to the network? Of COURSE any show is going to get a ratings bump with the exit of a beloved star/character like Derek—that's just how these things work. But I'm still not convinced that Grey's is going to recover from this, creatively, despite Lee's comments to the contrary. — Jake
Matt Roush: I agree it's awfully disingenuous (though hardly unheard of during these Q&A sessions) to talk so blithely about a major event like this, seeming to dismiss the genuine concern and dismay on the part of longtime and loyal fans. But when Grey's creator Shonda Rhimes and Ellen Pompeo took questions later during ABC's TCA day (alongside other "TGIT" stars and producers), I was much more mollified, especially when Rhimes described next season's theme of "rebirth" for Meredith, and Pompeo expressed her own dedication to staying on board as something of an "endurance" test, and that she sees Meredith's journey as "a very important human story to tell … to tell that story about how life does go on after what you think is impossible is something that so many people can relate to."
---
So What Should We See in Grey's Anatomy Season 12?
Question: Minus Derek's death, I found Season 11 of Grey's Anatomy a pretty good season (better than 9 and 10). What would you like to see in Season 12 in order to keep you watching? Personally, I feel there are still stories to tell, but think they should cut out some characters (Steph) and focus on the core group. Plus some familiar faces returning wouldn't hurt. Also Season 11 was pretty dark, so lighter moments are needed. How do you think Shonda or ABC will get past Patrick Dempsey's exit? — Alexander
Matt Roush: I was encouraged during Shonda Rhimes' TCA session on Tuesday when she described "a lighter tone" for the upcoming season, with Meredith "living in a house with her sisters, and she's sort of surrounded by a lot of single women … who are dating and having a whole life [and she's] starting to wonder is there a second life here or are the best years of your life behind you and you are now sort of on a different track?" This is a survivor's story I'd watch, especially if it manages to avoid being too maudlin or downbeat. Grey's has come back from adversity before, so I'm going to approach the new season with an open mind. I still wish the producers and network were willing to consider the possibility of an end game in the next few seasons, but they all seem bullish about the show running indefinitely. This will be a pivotal season, I think, in gauging Grey's long-term future.
---
Summer TV Wins: Love for Deutschland 83, Jonathan Strange and Mr Norrell and Mr. Robot
Question: Just wanted to get your opinions on a few shows of a very crowded summer. Deutschland 83 has become a freight train in its storytelling. I can't wait for this week's finale. And I've been impressed with how well they've integrated real events into the narrative. Able Archer, Operation Ryan, even the rock concert (I mentioned Udo Linenberg to a German friend of mine and he was floored that I'd even heard of him, let alone his East Berlin concert.) It reminds me of The Missiles of October in that regard. But it seems like they started to produce one show, then morphed into another. The first two episodes, with Moritz's astonishment at a Western grocery store, and his delight at first hearing a Walkman, made me think this was primarily a fish out of water story, but it quickly morphed into a straight spy thriller. Not that there's anything wrong with that. I haven't seen much from you about this since your initial review and was wondering what you thought?
Jonathan Strange and Mr. Norrell was much the same in that its story gained momentum throughout the series. In some ways I enjoyed it more than the book, first because it only took seven weeks to watch the show, and second because the two magicians were much more realized characters than the more philosophical avatars they were in the book. I also felt that the series had a more dynamic ending, leading to the possibility of continuing the story. Do you know if there are any thoughts to this?
Finally, I was glad to see your enthusiastic reception to Mr. Robot. This may be the most subversive show on anything as broad as basic cable. Evil Corp. and the people who run it are not among the concepts I would expect on an advertiser-supported platform. I know that USA had been trying in recent years to move away from its perception as a home for relatively fluffy drama (Monk, Psych, Royal Pains, et al) but this was a quantum leap into much edgier territory (it would seem more at home on FX or Sundance). Was this actually developed for USA, or was it passed around before it landed there? I can't wait for the new TV season to start so I can relax. — Rick
Matt Roush: I am still wildly enthusiastic about Deutschland 83, which I got about halfway through before needing to devote more of my time and attention to the non-stop rollout of other new summer TV and prepping for and traveling to the TCA press tour (which means focusing on fall pilots for a while). I've discussed the show lately with several of my fellow TV critics, but it's hard for something this obscure to make much noise in a summer season this busy. Still, it's highly recommended, and I look forward to finishing it when things get back to "normal" in a few weeks. Was similarly impressed with Jonathan Strange and Mr. Norell, which was always presented as a "limited series" adaptation, so unless Susanna Clarke produces a sequel as source material, I'll presume this is all we'll get for now. And Mr. Robot truly was developed for USA Network, which must have been in a very open-minded mood at the time. Good for them, and for us.
That's all for now, but we'll try to do this again next week if time permits during the TCA press tour. I can't do this without your participation, so please keep sending questions and comments to [email protected] or shoot me a line on Twitter @TVGMMattRoush.
Should the Emmys Have a Sci-Fi Category? Plus: How to watch Longmire, the future of Rizzoli & Isles, Halt and Catch Fire's reinvention
Why Did Hannibal and Aquarius get demoted? Plus: Don't ignore The Middle, what happened to A.D. The Bible Continues, and Goldberg vs Goldbergs
Which Emmy Snub Was Most Egregious? Matt and the fans make their cases for The Good Wife, Jane the Virgin, Penny Dreadful and others
Explaining Syfy's Sharknado Effects Plus: New show addictions, anti-superhero bias and why Tyrant didn't take off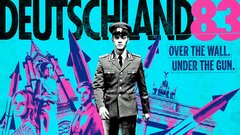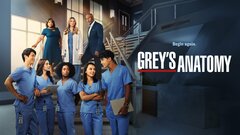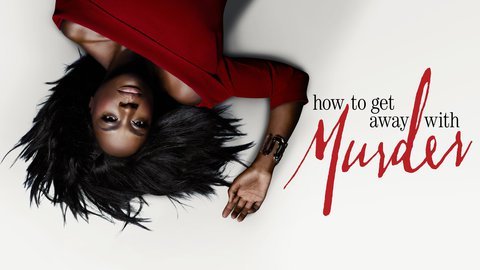 Humans
where to stream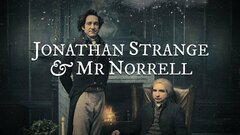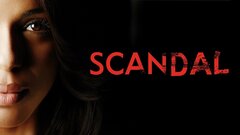 Scandal
where to stream