Rob Corddry: 'Jon Stewart Taught Me How to Write a Joke'
We asked Jon Stewart's friends and former colleagues to toast the outgoing host of The Daily Show as he gets ready to sign off on August 6. Read more tributes here, or click on the image below for more features.
Rob Corddry
Correspondent
2002–2006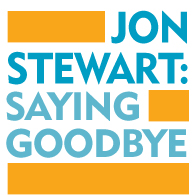 Jon Stewart taught me how to write a joke. On my first day I was paired with a writer to work on a bit for that night's show. I wrote what I thought was a pretty funny script—I don't remember what it was about, only that I was particularly proud of a line that included something about Rico Petrocelli baseball cards.
Jon read it and, though he gave only a few notes, the resulting script was completely different—and very, very funny. In less than five minutes, he had squeezed a lump of newbie crap into a diamond of perfect clarity. I remember Jon saying, "Cut this Rico Petrocelli stuff." I realize now that I hadn't actually written any jokes, only overly specific details and vaguely funny references. I had been writing sketch comedy for years, but it was during that note session that I learned what a joke actually was.
Jon never sat us down and said, "This is how you write a joke." But the five years I spent watching him take a general idea, zero in on what makes it funny and then plot a course to the biggest possible laugh changed my life in a profound way. I've worked with a lot of funny people since, but no one has approached the same process as effortlessly or with such uncommon instinct.
Obviously, I would be nowhere near where I am now if it weren't for Jon. To say that my Daily Show pedigree earned me the capital to make Childrens Hospital is an understatement. Jon taught me how to make Childrens Hospital. And I still try to channel him when I sit down to write. But I no longer try to figure out what Jon would say about a joke; instead, I try to imagine how he would go about writing it in the first place. I'm honored to have worked with Jon, and I'm forever grateful to him for allowing me in the club at all. But it's bittersweet, because I know I'll never work with anyone as smart or as goddamn cool ever again. Thanks, Jon.
---
Read More Tributes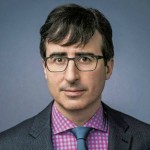 John Oliver: 'Jon Stewart Is the Best There Ever Will Be'
Kristen Schaal: Jon Stewart Showed 'Comedy Is a Powerful Tool'
Larry Wilmore: Jon Stewart Is 'Combination of Walter Cronkite, Jesus and Johnny Carson'
Samantha Bee: 'Working for Jon Stewart Was Quite Literally an Embarrassment of Riches'
Rachael Harris: Jon Stewart Is 'Just Being Himself' — and That's Why You Trust Him
Lewis Black: Jon Stewart 'Turned the News World on Its Head'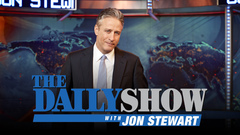 Powered by