Larry Wilmore: Jon Stewart Is 'Combination of Walter Cronkite, Jesus and Johnny Carson'
We asked Jon Stewart's friends and former colleagues to toast the outgoing host of The Daily Show as he gets ready to sign off on August 6. Read more tributes here, , or click on the image below for more features.
Larry Wilmore
Senior Black Correspondent
2006–2014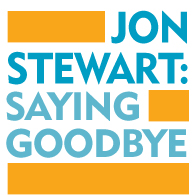 I've been lucky in my career. I've worked with a lot of funny people—the funniest person I know is Eddie Murphy—but by far, the smartest, most insightful mensch of a guy is Jon. He's like a combination of Walter Cronkite, Jesus and Johnny Carson. I say Johnny Carson because he has that same generosity for other performers, and that's part of his legacy. He doesn't have an ego when it comes to letting other people shine, whether it's Steve Carell or John Oliver or Stephen Colbert or any of the others who have come up through the show over the years.
I came in during a transitional period. Colbert had left the year before; Rob Corddry left the day I got there. John Oliver and Aasif Mandvi and Rob Riggle had just started.
Me, I pretty much auditioned to be a correspondent on the air. The rehearsal went horribly. It's just the crew there, and you have those great people like Colbert and Ed Helms in your head, so your first try is kind of stiff. I felt like the crew didn't even want to look at me. You know how you don't want to name farm animals because you might have to eat them later? That's what it felt like.
Right before the taping, Jon brought me in and we went through the segment line by line, and we got it sounding a little more natural. But I was still nervous—you don't want to let Jon Stewart down, for Christ's sake! And just before we performed the segment for the audience, he put his hand on my arm and said, "Larry, just look in the camera and f—ing give it to America."
It was one of the nicest things anyone could have done right before you're about to get one of your biggest shots: to put a hand on your arm and say, "Just do it." I'll never forget that.
—As told to Oriana Schwindt
---
Read More Tributes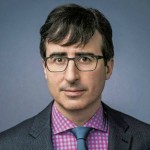 John Oliver: 'Jon Stewart Is the Best There Ever Will Be'
Kristen Schaal: Jon Stewart Showed 'Comedy Is a Powerful Tool'
Samantha Bee: 'Working for Jon Stewart Was Quite Literally an Embarrassment of Riches'
Rob Corddry: 'Jon Stewart Taught Me How to Write a Joke'
Rachael Harris: Jon Stewart Is 'Just Being Himself' — and That's Why You Trust Him
Lewis Black: Jon Stewart 'Turned the News World on Its Head'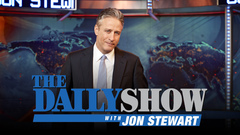 Powered by