Rachael Harris: Jon Stewart Is 'Just Being Himself' — and That's Why You Trust Him
We asked Jon Stewart's friends and former colleagues to toast the outgoing host of The Daily Show as he gets ready to sign off on August 6. Read more tributes here, or click on the image below for more features.
Rachael Harris
Correspondent
2002–2003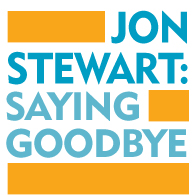 My time on The Daily Show was shorter than most other correspondents because I went and got married. I, not being as strong and as smart as I am now, left the show prematurely in 2003. If I have one showbiz regret, it's leaving that show early.
While I was on the show, Jon was recently married himself. He's super loyal, and what I liked the most about him was that he was very aware that people had families and lives. So he was really supportive of my decision to leave. He brought me into his office and said, "Look, we would love for you to stay, but I can't tell you not to go get married.… Just think about it." That was awful because he was speaking the truth, and I knew he was right. But I had to go.
In my career, being on The Daily Show has given me credibility. Just knowing that Jon Stewart hired you sets the tone of "Oh, OK, she gets it." Everyone who works on the show has a point of view about comedy, has a very similar sense of humor and is interested in current events and what's happening in our world. From the top down at The Daily Show, there's an attitude of "This is fun and exciting, and aren't we really lucky that we get to joke around about this stuff for a living?" We got to have an impact and help people learn a new perspective, and we got to bring it to them in a very funny way.
It's different when you see Lester Holt bringing you the news and Jon bringing you the news. He's not some broadcast news anchor—it's Jon just being himself, and I think that's why I like to watch and why we all like to watch. You trust him. When he said "Jump!" or "I want you to do it this way," you never questioned it. And that's not at all out of fear. It's out of complete and utter respect.
—As told to Gregory E. Miller
---
Read More Tributes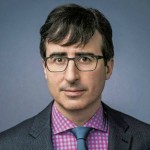 John Oliver: 'Jon Stewart Is the Best There Ever Will Be'
Kristen Schaal: Jon Stewart Showed 'Comedy Is a Powerful Tool'
Larry Wilmore: Jon Stewart Is 'Combination of Walter Cronkite, Jesus and Johnny Carson'
Samantha Bee: 'Working for Jon Stewart Was Quite Literally an Embarrassment of Riches'
Rob Corddry: 'Jon Stewart Taught Me How to Write a Joke'
Lewis Black: Jon Stewart 'Turned the News World on Its Head'