Lewis Black: Jon Stewart 'Turned the News World on Its Head'
We asked Jon Stewart's friends and former colleagues to toast the outgoing host of The Daily Show as he gets ready to sign off on August 6. Read more tributes here, or click on the image below for more features.
Lewis Black
Contributor
1996–present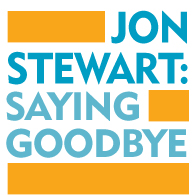 Jon Stewart and I were both working in the comedy clubs in New York City when we met. He was funny, and my first thought was, "Why does a good-looking guy need to do comedy?"
I have always found the business part of this business to be a complete f—ing mystery, but Jon has a real sense of it. A lot of The Daily Show's success had to do with being in the right place at the right time and Jon being the right person. He turned the news world on its head.
He's the one a lot of people turned to and trusted to help them focus on what was important in the news. And he did it at a time in which the flow of information was drowning what the facts were. Somehow his humor and satire became a way to look at what those facts might be. There was so much news programming, and there was more and more and more while he was on the air. There's 24 hours of CNN, 24 hours of BBC, 24 hours of MSNBC, 24 hours of Fox News. Plus the nightly news and all the morning news stuff. It's, like, 150 hours of news in a 24-hour day, and he created a filter and a form of insulation from it.
And he didn't let this s–t go to his head. He's a great lesson, I think, in terms of when you do walk away. You see it in athletes, when they go out on top. He learned as much as he could; he went as far as he could with this. He has other things to do. When you're that funny and smart, there are other roads. He had the intelligence to go and seek them and realize he couldn't follow them while he was doing what he was doing on The Daily Show. And so, like I've said about Stephen Colbert: You ain't seen nothing yet.
—As told to Oriana Schwindt
---
Read More Tributes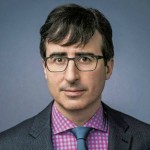 John Oliver: 'Jon Stewart Is the Best There Ever Will Be'
Kristen Schaal: Jon Stewart Showed 'Comedy Is a Powerful Tool'
Larry Wilmore: Jon Stewart Is 'Combination of Walter Cronkite, Jesus and Johnny Carson'
Samantha Bee: 'Working for Jon Stewart Was Quite Literally an Embarrassment of Riches'
Rob Corddry: 'Jon Stewart Taught Me How to Write a Joke'
Rachael Harris: Jon Stewart Is 'Just Being Himself' — and That's Why You Trust Him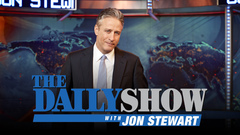 Powered by