Samantha Bee: 'Working for Jon Stewart Was Quite Literally an Embarrassment of Riches'
We asked Jon Stewart's friends and former colleagues to toast the outgoing host of The Daily Show as he gets ready to sign off on August 6. Read more tributes here, or click on the image below for more features.
Samantha Bee
Most Senior Correspondent
2003–May 2015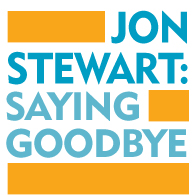 Since Jon first announced he was leaving The Daily Show, I have lived in a near-permanent state of misty. So when approached to write a tribute to him, I wasn't sure my tear ducts could take another hit. Jon, if you're reading this, go no further, because it's about to get weepy, and I know you don't really seek this kind of unabashed praise.
When Jon gave me my shot on the show, it was transformative. He took me from the brink of giving up show business entirely to a place from which a solid career could be built. Working for him was like working in the best comedy training ground a person could ask for. And though I mostly remember those first months as a general feeling of "Oh my God, don't f— this up" and "Seriously, don't f— this up," Jon always had my back. I don't mind saying that working my ass off with the single goal of making Jon laugh forged my comedy spine out of molten steel.
Oh yes, and then he hired my husband, Jason Jones, as a contributor, too.
As a boss, Jon explicitly urged—no, required—me to explore my passions as a performer, and when I fell apart from it or just needed to sit in his office and cry about it, he was patient and caring without fail. And did I mention how unbelievably supportive he was when I started having kids? I know—working for Jon was quite literally an embarrassment of riches.
So hearing the news that he was leaving The Daily Show was a bit of a gut punch, for sure. And while, yes, I had a job there and all that, my actual first instinct was to react as a fan, because I am a Jon Stewart superfan. It just feels so weird. I completely get [why he's leaving], but it still feels weird.
And now here I sit dehydrating from all the tears, gently wizening like a raisin, happy for Jon, missing him already and forever grateful.
---
Read More Tributes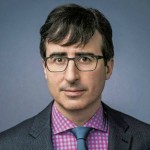 John Oliver: 'Jon Stewart Is the Best There Ever Will Be'
Kristen Schaal: Jon Stewart Showed 'Comedy Is a Powerful Tool'
Larry Wilmore: Jon Stewart Is 'Combination of Walter Cronkite, Jesus and Johnny Carson'
Rob Corddry: 'Jon Stewart Taught Me How to Write a Joke'
Rachael Harris: Jon Stewart Is 'Just Being Himself' — and That's Why You Trust Him
Lewis Black: Jon Stewart 'Turned the News World on Its Head'