John Oliver: 'Jon Stewart Is the Best There Ever Will Be'
We asked Jon Stewart's friends and former colleagues to toast the outgoing host of The Daily Show as he gets ready to sign off on August 6. Read more tributes here, or click on the image below for more features.
John Oliver
Senior British Correspondent
2006–2013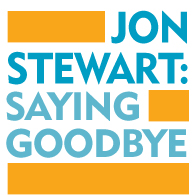 In terms of political comedy on television, Jon Stewart is not just the best there's ever been; he's the best there ever will be. To say I wouldn't be doing what I'm doing now without him is a huge understatement. I wouldn't even know how. He taught me everything. If he ever needs me to hide a body for him, I'll do it. Hopefully, he never needs that, but he is from New Jersey, so you never know.
It's hard to pick a favorite segment [from my time on the show], because they were all fun. I must have dressed up like a Victorian street urchin at least 10 times. I had electoral results projected onto me while wearing a green, skintight bodysuit. I broke my nose fighting the Confederate army in a field piece. I had beans and toast rain down on me in the studio. And I shaved a heart into my chest. I honestly can't even remember the context of that last one, but I did it. Trying to make Jon laugh every day was the best—and probably most important—part of the job.
Then there was the matter of filling in for him in the summer of 2013. He just called me one weekend and asked me to do it. I instinctively said yes, and it wasn't until I got off the phone that the gravity of what I'd just agreed to sank in. He believed in me far more than I believed in myself. I think that might actually still be true.
—As told to Oriana Schwindt
---
Read More Tributes
Kristen Schaal: Jon Stewart Showed 'Comedy Is a Powerful Tool'
Larry Wilmore: Jon Stewart Is 'Combination of Walter Cronkite, Jesus and Johnny Carson'
Samantha Bee: 'Working for Jon Stewart Was Quite Literally an Embarrassment of Riches'
Rob Corddry: 'Jon Stewart Taught Me How to Write a Joke'
Rachael Harris: Jon Stewart Is 'Just Being Himself' — and That's Why You Trust Him
Lewis Black: Jon Stewart 'Turned the News World on Its Head'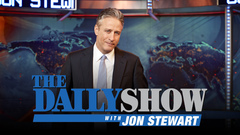 Powered by