John Oliver Tells Steve Buscemi 'Daily Show' Was 'A Real-Life Disneyland' and Why He'll Always Owe Jon Stewart
What happens when you mix Steve Buscemi, John Oliver and a park bench? Magic.
The critically acclaimed actor walks and talks with the Daily Show alum as part of Park Bench With Steve Buscemi, his AOL series in which he strolls New York City parks to interview guests, who vary from fellow celebrities to people on the street.
Oliver has been using his British charm and witty humor to win over audiences on his own as host of HBO's Last Week Tonight; but he's got his years on Jon Stewart's Comedy Central news show to thank for his start. In 2013 Oliver moved from correspondent to the prestigious gig as Stewart's temporary replacement as host of The Daily Show. He shined as Stewart's fill-in for eight weeks, which ultimately sent him skyrocketing into the late-night talk show circuit.
The funnyman opened up to Buscemi about being offered the postition and his experience auditioning for the show. He admitted that it was "pretty terrifying" because it was his favorite show and first time in America. Oliver even compared meeting Stewart and being on the show's set to being "a real-life Disneyland."
He also revealed that not everyone, including his manager, thought he would get the job. "My manager said, 'Don't sign a lease that's that long because you're going to get fired," Oliver recalled. "That's an English manager. He said, 'because that's what they do in America; they try people out and they fire you."
Oliver also talks about what getting the temporary hosting gig meant for him and his relationship with Stewart:
"I've always said I owe him big," Oliver said. "I would do anything he wants me to do."
The episode of Park Bench with Steve Buscemi will be available Thursday to stream on AOL.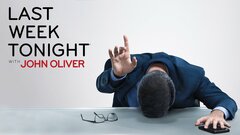 Powered by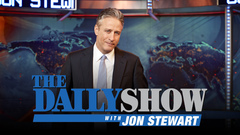 Powered by