'Supernatural' Season 14 Trailer: Can Dean's Soul Be Saved? (VIDEO)
Can Sam (Jared Padalecki) save his brother?
Dean's (Jensen Ackles) body has been taken over by the evil archangel Michael, and from the looks of the first Supernatural Season 14 trailer, isn't planning on surrendering his new human form anytime soon. "You don't recognize me with this pretty face?" he asks Anael (Danneel Ackles), then dons a butcher's apron and appears to torture victims.
See Also
The characters are fan favorites in the long running series.
Meanwhile, Castiel (Misha Collins), Sam, and Jack are trying to figure out how to save Dean. Although Jack seems less concerned with the possibility of losing the Winchester brother forever. At least Sam has his mother, Mary, to lean on.
The series' EP Andrew Dabb previously told TV Insider that, "Dean's aware of what's happening, but Michael's in control."
"[Michael's] humor will be a lot darker. It's a great opportunity for Jensen to play a very different character. I have no doubt that he will crush the role," Dadd added.
Watch the trailer below:
Supernatural, Season 14 Premiere, Thursday, October 11, 8/7c, The CW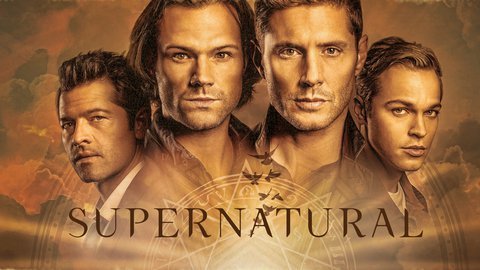 Powered by