'Supernatural' Season 14 Premiere: See Jensen Ackles as Dean/Michael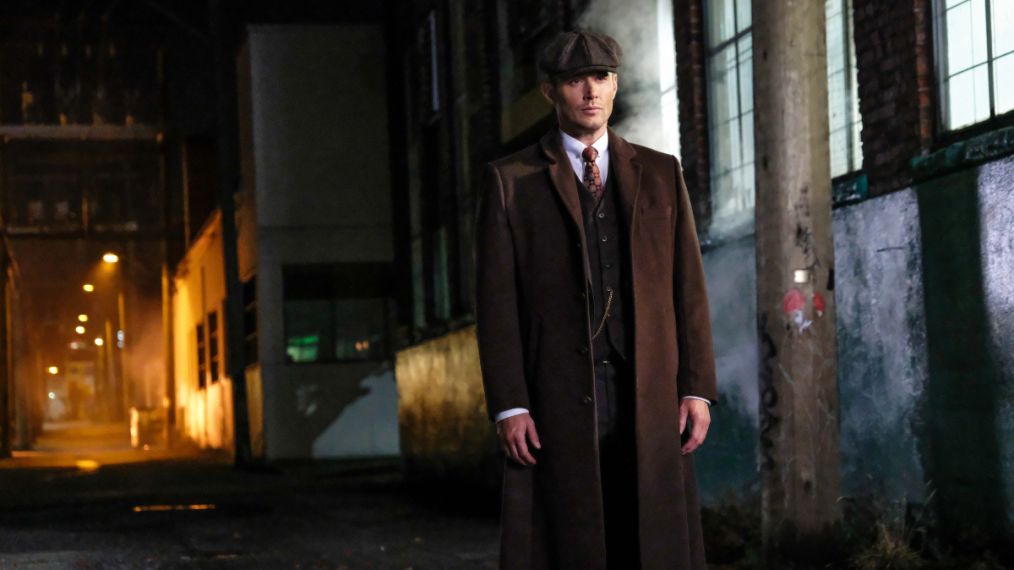 Bad guys love Newsboy caps.
Well, at least we can say archangel Michael does. In the Season 13 finale of Supernatural, Michael took over Dean's (Jensen Ackles) body and appears to have an affinity for old-timey period costumes.
In these Season 14 premiere pics, fans can see Dean fully possessed as he interacts with Anael (Danneel Ackles). Meanwhile, Sam (Jared Padalecki) is dealing with his own issues. He thinks his brother is dead and is trying to protect Castiel (Misha Collins), who gets badly beaten up.
Click through the gallery above to get a sneak peek at the premiere.
Supernatural, Season 14 Premiere, Thursday, October 11, 8/7c, The CW