The Wayward Sisters Will Return to 'Supernatural' in Season 14
Though fans were disappointed to learn that The CW had passed on picking up Supernatural spinoff series Wayward Sisters, there is a silver lining.
It sounds like the Wayward sisters are set to appear in the upcoming Season 14! Entertainment Weekly reports that they will all play a role in the upcoming season of the CW's long running series as a way of paying tribute to fans.
Showrunner Andrew Dabb revealed that they've discovered a way to incorporate Jody (Kim Rhodes) and all of her girls into the story. Fans can also expect some answers to the questions raised in their Supernatural episode last season.
"All of the characters are going to make their return one way or the other," Dabb said. "We found a way to fold [them] organically into the plot line, and some of the hanging chads from the pilot last year ended up dovetailing nicely with some of the stuff Michael's looking to do, and some of the stuff that's going on in our world just generally."
It may not be a spinoff, but this is a solution fans should be able to get behind. "It all folds together pretty well, but they'll definitely be in multiple episodes this season," Dabb concluded.
Supernatural, Season 14 Premiere, Thursday, October 11, 8/7c, The CW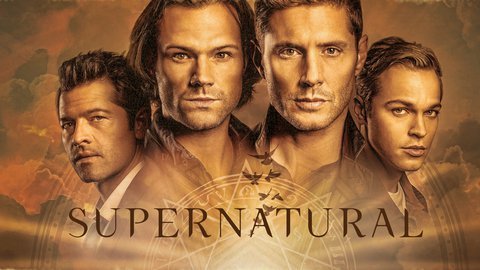 Powered by