Ask Matt: Spinoffs (Sue Heck) & Reboots ('The Closer?'), Betty White, 'Younger' and More
Welcome back to the Q&A with TV critic (also known to some TV fans as their "TV therapist") Matt Roush, who'll address whatever you love, loathe, are confused or frustrated or thrilled by in today's vast TV landscape. One caution: This is a spoiler-free zone, so we won't be addressing upcoming storylines here unless it's already common knowledge. Please send your questions and comments to [email protected] (or use the form at the end of the column) and follow me on Twitter. Look for Ask Matt columns on most Tuesdays and Fridays.
Question: For everything TV does wrong with reboots and spin-offs, they just got one right with the spin-off of Sue Heck (Eden Sher) from The Middle. Hopefully it's even half as good as The Middle and sticks around for a while. — Jedidiah
Matt Roush: Yes! I'm very hopeful now that ABC has officially ordered a pilot that reportedly will follow Sue in her young adult life and career as she leaves Orson for the big city of Chicago. (I'm hoping her sibs, parents and other assorted Middle characters will come visit from time to time.) This takes some of the sting out of the show's departure, and while I concede that TV is overrun with spinoffs and reboots, I can think of few characters and actors who are more deserving of the spotlight.
How About Rebooting Short-Lived Cult Faves?
Question: Wouldn't it make more sense to reboot a TV show that had a short original run rather than a long-running hit like Magnum P.I. whose characters have immediate recognition of being played by a specific actor? I'd like to see a show like The Magician (1973) or Sword of Justice (1978) get rebooted because these shows don't rerun, not even the pilot movies. — Joe
Matt Roush: You're sort of missing the point of why these reboots exist: familiarity. Networks are unlikely to revive failed shows that lasted just one season—or in the case of Sword, barely a half-season. This is also the reason they don't enjoy much of a syndicated afterlife, because of too few episodes. The notion of "if at first you don't succeed, try a reboot" doesn't really apply. I'd love to see some of my own short-lived faves (Pushing Daisies, Homefront come to mind) get a second chance, but that's not likely to happen.
How About Rebooting (Fill in the Blank)?
Question: I've got a great idea. With all the new/old shows making a comeback, how about bringing back The Closer with Kyra Sedgwick, since they no longer have Captain Rayder. I really enjoyed that series, what do you think? — Carole
Matt Roush: Too soon. And very unlikely. When Kyra Sedgwick left The Closer after seven seasons, which then became Major Crimes for the next six, it seemed she had gone as far as she was willing to go with Brenda Leigh and was ready to move on. (Unfortunately, ABC's Ten Days in the Valley didn't quite work out.) Given that between the two series, more than 200 episodes were filmed, that's a pretty solid legacy. I loved her character and the show in general, and if she decided to come back to the role, I know I'd watch. But I wouldn't lobby for it. The show had a great, long run, and asking for more is a bit greedy.
The Password Is: Betty
Question: Regarding this week's Betty White special on PBS, I just wanted to say that, I, too, could watch Betty White play Password endlessly. You could see how much she and Allen Ludden loved each other. Looking forward to the special. — Linda
Matt Roush: I hope you enjoy it as much as I did. (It airs in most PBS markets Tuesday night.) With all of the game-shot reboots currently on display—I'm especially fond of The $100,000 Pyramid, which focuses more on gameplay than smutty innuendo—I'd love to see someone attempt a return to the classic Password, minus the bells and whistles of some of the more recent revivals. This aspect of Betty White's amazing career tends to get less attention, but as the special makes clear (I wouldn't want to face her at Scrabble), word games still mean a lot to her.
Question: Are you a fan of Younger? It's one of my favorite shows, and it's great to see it going from strength to strength each season, even if airing on TV Land clips its wings a little, in terms of exploring some of the more mature themes it touches on. So anyway, at this point the only key player still to find out about Liza's secret is Diana (Miriam Shor), and I think I have worked out the absolute best way for that "reveal" to happen. What if it turned out that Diana knew from Day One that Liza was 40, and as a woman in her 40s she just wanted to support her, give her a job at the company, keep her secret, nurture her growth, etc. Diana's arc over the past five years has been to go from a semi-antagonist to being a true friend. I just think it would be wonderful if it turned out she was never an antagonist, but just a woman trying to help out another woman while still doing her job in a man's world. What do you think? Wouldn't that be so much better than the reveal, her being shocked and betrayed, but ultimately forgiving her two episodes later, which we've already been through with Josh, Kelsey and Charles and don't need to see again? This show has become about a group of women supporting one another and I think it would just be a perfect way to express that. — Campbell
Matt Roush: I do enjoy Younger (bowing to the greatness of Sutton Foster), but as with so many shows nowadays, it's not always possible to keep up. I am familiar enough with the show to understand the question, and it seems to me that it would be out of character with who Diana was at the start of the series for her to have been that generous of spirit toward any woman of any age, given her myriad insecurities. I agree, though, that enduring another WTF-to-what the heck arc would be tiresome. So maybe it would be more appropriate if once Diana learns the truth, she just shrugs it off without going through the usual shock, hurt and acceptance routine. That might even be funny.
Doesn't Anyone Play Nice in Yellowstone?
Question: I've been hanging in there with Yellowstone, but there is simply not one nice character in the whole bunch. Every single one is, for lack of a better word, mean. Even the little Tate has become a mean brat. Everyone has so much emotional baggage it's mind-boggling. They even kill horses, bears and tourists! Besides my little brother who lives in Great Falls, and Rip in his hat and chaps, I don't think there is one thing I really want to see in Montana. How did all of these people make it in life with so much hate for each other and everyone else they seem to come in contact with? I was trying to imagine Beth in college and it really freaks my mind out. Of course, she was probably spending most of her days outside smoking or taking naked baths in fountains to really make nice with friends. The show is intriguing, but it really needs some balance and I hope we get it in Season 2. — Teresa
Matt Roush: The word you're looking for here is "overkill." When everyone's despicable and/or miserable, it can become too much, and writer/director Taylor Sheridan loaded the deck throughout Season 1 without giving us much of a reason to care if John Dutton (Kevin Costner) holds on to his ranch or not. As he put it in last week's penultimate episode, after beating up his whiny son Jamie (Wes Bentley) and crushing his political dreams, "I don't even know who I'm trying to save it for anymore." There does seem to be redeeming qualities in outcast/cowboy son Kayce (Luke Grimes), but that may be reaching.
Set Your DVRs!
Question: Is The Last Ship coming back this fall on TNT? — Charles
Matt Roush: I'm getting this question a lot lately, because the show traditionally has aired in the summer and many are worried they had someone missed it. They didn't. The fifth and final season will begin Sept. 9.
Question: I really love the show Vikings on History. When will the new season start? — F Farmer
Matt Roush: The fifth season resumes on Nov. 28, with the remaining 10 episodes. A sixth season is already in production. Shields up!
That's all for now. Thanks as always for reading, and remember that I can't do this without your participation, so please keep sending questions and comments about TV to [email protected] or shoot me a line on Twitter (@TVGMMattRoush), and you can also submit questions via the handy form below. Please include a first name in your question.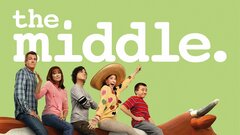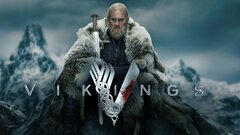 Vikings
where to stream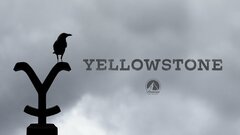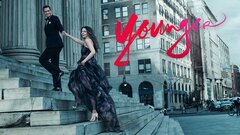 Younger
where to stream