'Younger' Star Sutton Foster on Season 5: Pantsuits, a Christmas Episode & Guest Stars — Oh My!
Pantsuits? Check. Christmas episode? Check. Some serious twists and turns? Check. Without a doubt, Younger's fifth season is going to be a big one for the TV Land series.
Liza's (Sutton Foster) lies have gotten deeper, but so have the character's relationships and how they interact with each other. As Liza returns from ex Josh's (Nico Tortorella) emotional Ireland nuptials, she'll have to face the next phase of her life — and her publishing company boss Charles (Peter Hermann), after sharing a steamy moment last season.
See Also
'Younger' is almost back! Here's what you need to know about Season 5.
TV Insider checked in with Foster for the full scoop on what's to come.
Where do we pick up with Liza in Season 5?
Sutton Foster: Ah, well we're almost done shooting the season and in true Younger fashion it has been pretty crazy. We pick up with her in Manhattan again after having watched Josh get married. At the end of Season 4, she basically realizes she's in love with Charles — but then she also has one final tryst with Josh. It's crazy. When does this ever happen in someone's life? But she really is heading into Season 5 ready to profess her feelings for Charles.
And we get to see that happen?
Yeah, you do. But how it unfolds is unexpected. Are they skipping in a field of daisies into happy ever after? Not quite. But it's interesting how the writers chose to unfold Charles and Liza's story. It's a rollercoaster of a season.
What's this season about? Where are we going to see your character go?
To be honest, a lot things change within the very first episode. The writers flipped the world again at the end of the premiere. We all gasped when we heard what they had in store.
I think this season, in a weird way, is about Liza being a grown up. It's about her owning her power and — it sounds so silly to say — acting her age. She's really taking responsibility for her actions and it's definitely a season where she's trying to be more real with everybody — but it's complicated.
Is there still a love triangle between her, Josh, and Charles?
I think the triangle has changed shape a bit. Liza will always have feelings for Josh, but this season it's more about Liza and Charles — but Josh still has his eyes on Liza. Although, I don't know how much Liza has her eyes on Josh.
Can you talk about the post-wedding situation at all?
A lot is discovered in Episode 2. I'll say that much.
Are we getting a Christmas episode this season? I noticed Liza wearing a Christmas light necklace in the trailer.
We are! We've always kind of filmed at ambiguous time, we joke that it's 'Younger time,' but this season takes place from like October through the spring. And it spans over the holidays, so we finally have a Christmas episode! Which was wild to shoot in April, by the way. We had to shoot this epic snowstorm when it was like 70 degrees out and the trees were starting to bud. The magic of television.
Are we getting an Empirical Press office holiday party?
Actually, the really the cool thing was that they decorated Empirical. All of the employees wore Christmas sweaters. They had a Christmas tree made out of books. It was really sweet and everybody was super happy on set that day.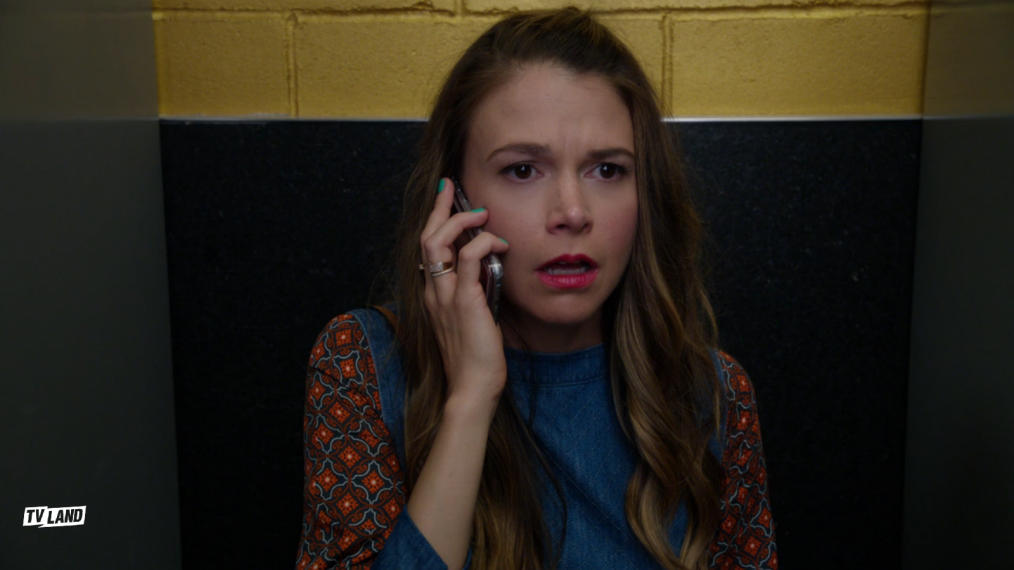 See Also
Liza has done a great job of keeping her real age a secret...despite a number of close calls.
Now that Liza is acting a little bit more her age, is she dressing older, too? Is there a conscious decision to move Liza towards more pantsuits maybe, like the silver one in the trailer?
Well, the pantsuit look is very specific for one moment. They wanted her to walk in with a power-suit on and be a badass. It's a very pivotal moment in the season. But what's interesting is, as more and more characters learn her secret and as the show progresses, it's melded into this gray area. I don't think she's trying that hard to pull off the millennial thing anymore, but she definitely dresses a bit more sophisticated this season, which I love. But yes, the pantsuit is her beginning to own her power.
What's the biggest obstacle that Liza's going to face this season?
Her biggest obstacle is balancing work, romance, and friendship.
Isn't it always?
Right? Isn't that the case for everybody? That's everyone's biggest struggle. But yeah, that really comes to a head this season.
And as we also already know, the infamous Season 2 fur bikini is back. What was your reaction when you found out?
Okay, first of all, I did not get enough notice! [Laughs] I feel like you're supposed to get at least a two month notice. I didn't find out until like, the week we shot it. But honestly, a lot of the fur bikini comes back because the first episode deals with #MeToo and Times Up and the fur bikini is involved with all of that. So, I am back in that fur bikini.
What else can you share about the #MeToo storyline?
Younger handles it in a really kind of amazing way. And with some humor and levity, if that's possible. I talked to Darren [Star, the show creator] a few months before we started shooting, while they were still working in the writers room, and I was like, 'okay, tell me something!' and he told me how they wanted to start the season and I was like, 'Woah! Okay!' It really shakes up the world in an exciting way. The premiere could've been a finale episode. It could've been a cliffhanger. To start a season this way is really brave and cool.
Are there any guest stars or returning stars you can talk about?
There's a love interest of Diana's [Miriam Shor] that's coming back, the plumber. We had a love interest of Maggie's [Debi Mazar] who comes back. It's cool because you have all these characters that are already established returning for more. Also, Laura Benanti [The Detour] plays a pretty pivotal role towards the end of the season. A real game-changer. And my ex-husband Christian Borle has a two-episode arc early on, that was really fun. He plays a freelance writer who Liza meets at a party. He's sort of a struggling writer, but they have a spark. There's a lot of fun faces that pop up. Oh, and Martha Plimpton [who played the blackmailing Cheryl Sussman] is coming back.
Anything else about the season that you can tease?
It's a must-watch. This season is my favorite. I think it's going to be incredibly satisfying for fans. There's a particular episode that I think fans have been looking for since Season 1. It definitely delivers — and then takes it away from you! It'll deliver for a brief moment of happiness.
Younger, Season 5 Premiere, Tuesday, June 5, 10/9c, TV Land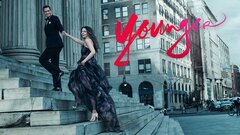 Younger
where to stream
Powered by