'Trial & Error' Star Kristin Chenoweth 'Ready' for 'Pushing Daisies' Revival
In this new age of rebooted and revived TV, the questions begs: What great show will return next?
Since the sudden Roseanne cancellation left a big gap in ABC's fall schedule, fans have been calling for a revival of Pushing Daisies which only ran for two seasons, from 2007 to 2009. Even series creator Bryan Fuller is on board.
NOT TO BE OPPORTUNISTIC, BUT IF YOU'RE ITCHING TO FILL THAT #ROSEANNE SLOT WITH ANOTHER FORMER @ABCNetwork SHOW… pic.twitter.com/UXYm5j6adx

— Bryan Fuller (@BryanFuller) May 29, 2018
At the 2018 ATX Festival, TV Insider was lucky enough to speak with Pushing Daisies star Kristin Chenoweth about if she'd be on board to reprise her role of Olive Snook.
"Yes, it's a beautiful flashback for me," she said on festival's red carpet in Austin, Texas. "Let's just say I'm ready to cut my hair again. Let's go!"
See Also
The network has a gaping void in its fall schedule now that the hit series has been canceled.
Meanwhile, you can find Chenoweth on NBC's upcoming Season 2 of Trial & Error: Lady, Killer, in which she plays Lavinia Peck-Foster, a woman accused of murdering her beloved husband.
"I got the great opportunity to put a lot of people that I admire into one role — Dolly Parton's in there. Maybe even a little Hannibal Lecter," Chenoweth said of the character.
"She's a little bit stuck. She's a little bit childlike, too," she added. "For me, this role taught me to accept people for where they are in their life. Not everyone is going to be where you think they should be."
Chenoweth called Lavinia a "career defining moment for me."
As for working with the ensemble cast which includes the likes of Nicholas D'Agosto, Steven Boyer, and Sherri Shepherd, she said, "It's the greatest gift to work with a group of people who just want to work and work together to make a great show. We are constantly making each other laugh but there's also a seriousness on set."
Trial & Error: Lady, Killer, Season 2 Premiere, Thursday, July 19, 9/8c, NBC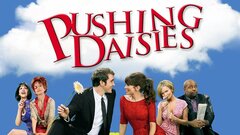 Powered by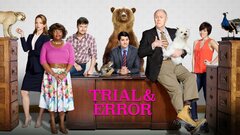 Powered by