Ask Matt: Love for the 'Middle' Finale, Boo to Cliffhangers, 'Gotham,' 'Last Man' Quandary
Welcome to the Q&A with TV critic (also known to some TV fans as their "TV therapist") Matt Roush, who'll address whatever you love, loathe, are confused or frustrated or thrilled by in today's vast TV landscape. One caution: This is a spoiler-free zone, so we won't be addressing upcoming storylines here unless it's already common knowledge. Please send your questions and comments to [email protected] (or use the form at the end of the column) and follow me on Twitter. Look for Ask Matt columns on most Tuesdays and Fridays.
Parting From The Middle Was Such Sweet Sorrow
Question: The Middle delivered what was instantly one of the best series finales ever. I haven't stopped crying yet, but it was all wonderful. It's going to be super weird not to have The Middle on the fall schedule, because watching it has become such a treasured habit, but I am so grateful for this show and this season and this episode, which really did almost everything right. The only teeny tiny nitpick that I have is we didn't see Cindy at all. [SPOILER ALERT] In the flash-forward, Sue and Sean are married, Axl and Lexie are married, and Brick has a wedding ring on his finger at the book signing. I can't imagine who else it could possibly be, but it still feels weird not to have her included at all in the final episode, given how longstanding that relationship has been. Otherwise, what a wonderful ending to a sensational series. If there was ever a bad episode of The Middle, I never saw it, and I saw them all. — Jake
Matt Roush: I obviously agree. And so do many others, including Carole, who wrote: "It was a perfect ending for The Middle. I am still both laughing/crying. Already hope that in a few years they may have a reunion. Please, Emmy committee, give Eden Sher a nomination. It would be a 'heck' of a send off." Wouldn't it, though. Jake makes a fair point about Cindy. In the book signing, it might have been a fun sight gag just to see a future Cindy with that weird hat standing off in the background or something. But I'm sure the writers had to draw the line somewhere, as they packed so much into that wonderful road-trip finale.
---
A Sue Spin-Off?
Question: Thank you for your tribute to The Middle! Like you, I wish The Middle would never end or wish they would at least do a few holiday episodes. It was the one show I ALWAYS look forward to every week because of the cast ensemble, the pureness and innocence of the characters, the everyday life challenges they faced, and they just had the ability to make me laugh every week and gave me a warm heart by the end of the episode. I don't understand how such an underrated show never got nominated for more Emmys and especially how Sue (Eden Sher) never got nominated for an Emmy. Can we hope for a spinoff of Sue and Sean as that has been a playful potential romance for years? — Steve
Matt Roush: We can always hope, but a spin-off seems unlikely. They did a nice job tying up that relationship in the flash-forward, but in an age of reboots, I'd never say never. And who wouldn't want more Sue Sue Heck in their life? I'm just grateful for the nine terrific seasons we got to spend with this memorable TV family.
---
More Shows Should Have Happy Season Endings
Question: What is it with the same-old same-old ending for season finales? NCIS: New Orleans had Pride shot at the end. When are shows going to do something more creative???? (Hasn't the age of "Who Shot J.R.?" gone by?) I also wanted to Cheer Blue Bloods, which DID have a terrific upbeat ending that was refreshing. More shows should follow their lead! — Donna
Matt Roush: Couldn't agree more. It's so tiresome to watch show after show putting characters in contrived peril between seasons. Now if the idea is to present an actual game-changer that will affect a series going forward, that's another story. While we're on the topic, I'd like to add Grey's Anatomy to the plus column, for choosing not to kill off either April or Arizona as those characters headed off to happy new (off-camera) futures.
---
Is There Life for Gotham After Fox?
Question: I know you're not the biggest Gotham fan, but I think it seems like the entire cast just has fun at work and it's one of my favorites. I was worried it would get canceled after Season 4. Then Fox announced an abbreviated Season 5 so I can't be too disappointed. However, then news came out about a CW crossover featuring Batwoman. Could this be a precursor to the CW showing interest in Gotham for future seasons? — Jeffrey
Matt Roush: It's not that I don't appreciate Gotham, which appeals to my Gothic sensibilities, it just fell off my playlist a while back, and there's never time to catch up anymore. I'm glad to know Fox will give the show a chance to wrap up its story, which the impression I got from the network Upfronts was that young Bruce would finally grow into his Batman identity at the end of the series, which makes a continuation on The CW or anywhere seem unlikely. Maybe Batwoman could get her own show? Stranger things have happened, and The CW seems to have a bottomless appetite for this genre.
---
A Tale of Two Last Men
Question: I know you've touched on this a little already (Fox shifting the type of comedy they air), but could you please discuss the cancellation of The Last Man on Earth and the pickup of Last Man Standing? I've tried and tried, but I just can't make sense of it. If it's like you said, the type of comedy Fox wants to shift to, what does that mean for the future of Family Guy and The Orville? Bob's Burgers? Standing is a forgettable show, and Last Man On Earth is memorable. It just seems like a step down in the quality of programming to me. I'm not sure what other network The Last Man on Earth is right for besides Fox, but might it have a chance of being picked up elsewhere? POP? Sundance? Amazon? I mean, come on, if a show as generic as Last Man Standing can be saved, surely one as gripping as The Last Man on Earth has a chance, right? I really need to know who the underground people are and what they mean for Phil and the gang.
Finally, a hypothetical question. As much as I love The Last Man on Earth, I've always felt like Tandy was the weakest character. Even though he was the main character, do you think the show could have survived without him and let Carol become the star? Update the title, a la James at 15/16, to The Last Woman on Earth with the "Wo" penciled in over the original title? — Mark
Matt Roush: The best way to look at this, keeping in mind that both series have loyal fan bases (albeit perhaps with not a lot of overlap), is that different shows fit different needs on a network's schedule, and it wasn't an either/or situation regarding these two Last Men. (And the other shows are likewise safe for now.) The real question is why Fox chose to drop Last Man on Earth from the Sunday lineup in favor of a new multi-camera sitcom starring Lil Rel Howery—and the answer may lie in the sought-after comedian's newfound fame after co-starring in Get Out. Reviving Tim Allen's Last Man Standing likely had little to do with Last Man on Earth's fate, as Standing will be airing as part of a new and very mainstream hour block of Friday night comedy. The most regrettable part of all of this is that Last Man on Earth fans were left hanging with the new plot development. As for your Last (Wo)Man on Earth notion, I like it—but given that the show was created by Will Forte, I doubt there was ever any real consideration to drop the main character.
---
Speechless Over a Sitcom's Relocation
Question: How worried are you about what will happen to Speechless now that ABC has exiled the show to Friday? I suspected it would move, but I was hoping ABC would schedule it on Tuesdays to benefit from some Roseanne afterglow, and I definitely did not think its move would be in deference to the dreadful American Housewife. Ugh. — JL
Matt Roush: Trying to stay positive here, but Fridays aren't necessarily a TV graveyard for family comedies, and if Fresh Off the Boat and Speechless can revive the old "TGIF" franchise with any degree of success, maybe this will be a blessing in disguise, since expectations generally aren't as high for shows airing on Friday. ABC is awash in family sitcoms, so it's also possible Speechless could be used a utility player to replace any new comedy that doesn't measure up.
---
Burning Off Lame-Duck Shows on New Nights
Question: What has happened with the fabulous show, Taken? It was listed in TV Guide Magazine but didn't tape on my screen. Was it just plain canceled? Hopefully not. — Patty
Matt Roush: NBC did cancel the series, but the second season will resume starting this weekend, with episodes airing on Saturdays (8/7c) for the remainder of the run.
Question: Why would ABC just pull Quantico three episodes into the third season, and not let the viewers who have watched it from the beginning see the whole season? We already know they canceled it. — Unsigned
Matt Roush: Good news (well, within reason). ABC pulled Quantico from Thursdays, but the show is returning this Friday in a new time slot (8/7c) for the remainder of its final season.
[EDITOR'S NOTE] That's all for now—and also for the next few weeks. I'll be away through mid-June, and the Ask Matt and other columns will resume upon my return. Thanks as always for reading, and remember that I can't do this without your participation, so please keep sending questions and comments about TV to [email protected] or shoot me a line on Twitter (@TVGMMattRoush), and you can also submit questions via the handy form below.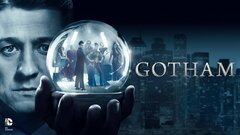 Gotham
where to stream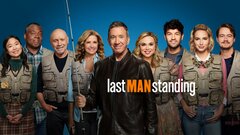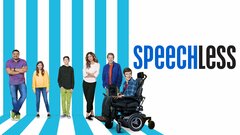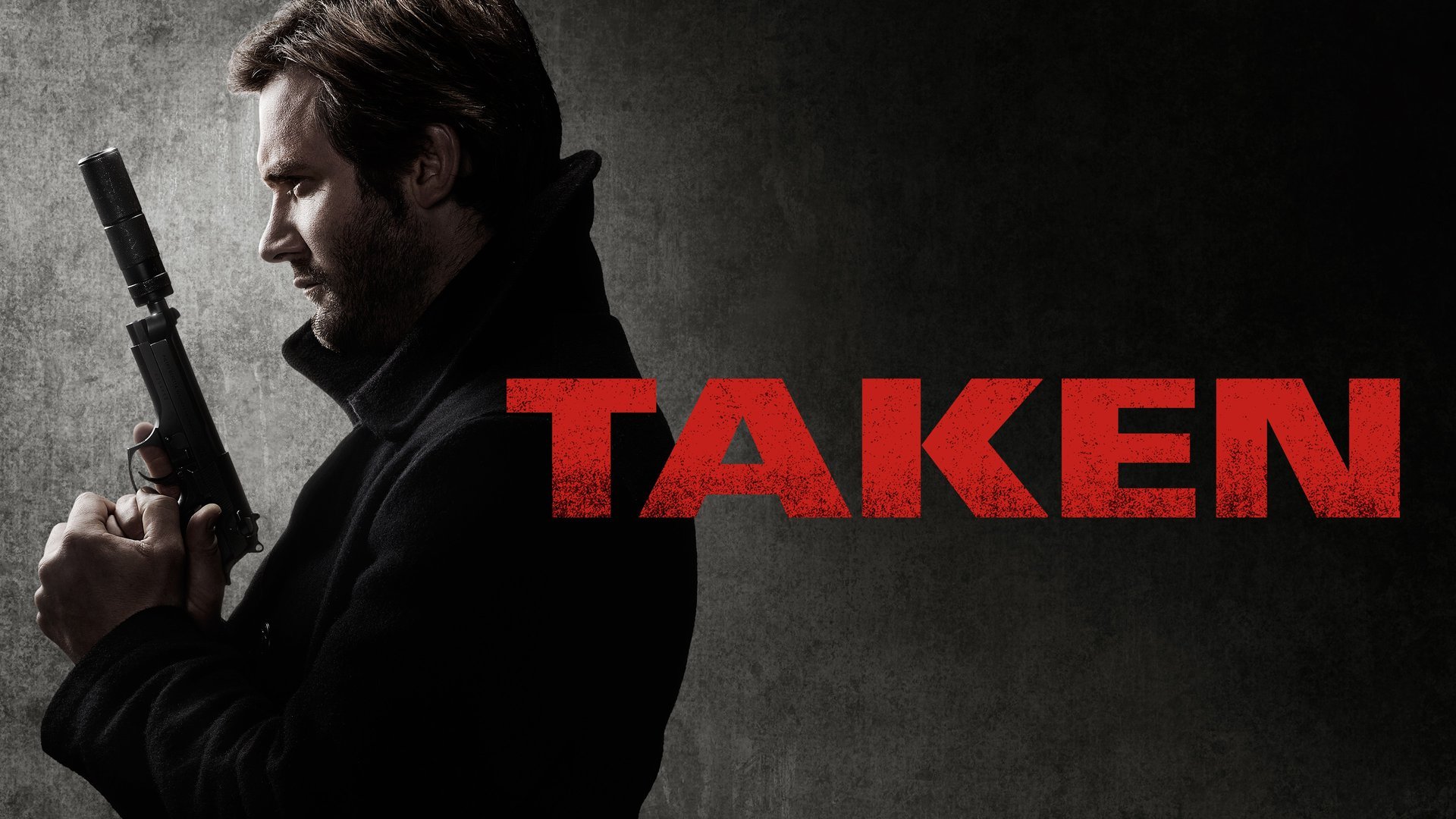 Taken
where to stream