'Blue Bloods' EP Kevin Wade Explains What That Big Finale Means for Season 9
[The following contains MAJOR spoilers for the Blue Bloods Season 8 finale, "My Aim is True."]
Well, the Reagan clan sure had some excitement during their last show of this Blue Bloods season!
The Season 8 finale, "My Aim is True," was full of highly emotional moments: A colleague of Erin's (Bridget Moynahan) died in her arms from a gunshot wound — farewell, Tamara Tunie! — Danny (Donnie Wahlberg) confessed how much he misses Linda (Amy Carlson) at her grave, and Jamie (Will Estes) and Eddie (Vanessa Ray) finally revealed their love for each other.
Executive producer Kevin Wade gave TV Insider the whys and wherefores for the game-changing episode.
That was a nicely done, emotional way to end the season.
Kevin Wade: Yeah, we were kind of aiming for the heart in a lot of the stories.
Right from the get-go, Danny expresses his vulnerability and loneliness to his late wife. Did you wait for a gorgeous snowy day to finally do that tribute to Linda?
[Laughs] That was the day we got. It wasn't written to open the show, but once we looked at what we had, we thought, 'Well this sets the tone and the mood … ' It was a happy accident.
Does his admission he misses a companion indicate an openness to start dating again next season?
We've talked about it. Part of me thinks that would be an expectation. I would certainly expect that one of the Reagan family members at some point would weigh in and say, 'Listen, not for nothing but you've still got two teenage boys, and they could really use a partner around the house.' It's certainly a conflict for him. It's not easy to be alone. But there's no immediate plan to introduce a second Mrs. Danny Reagan.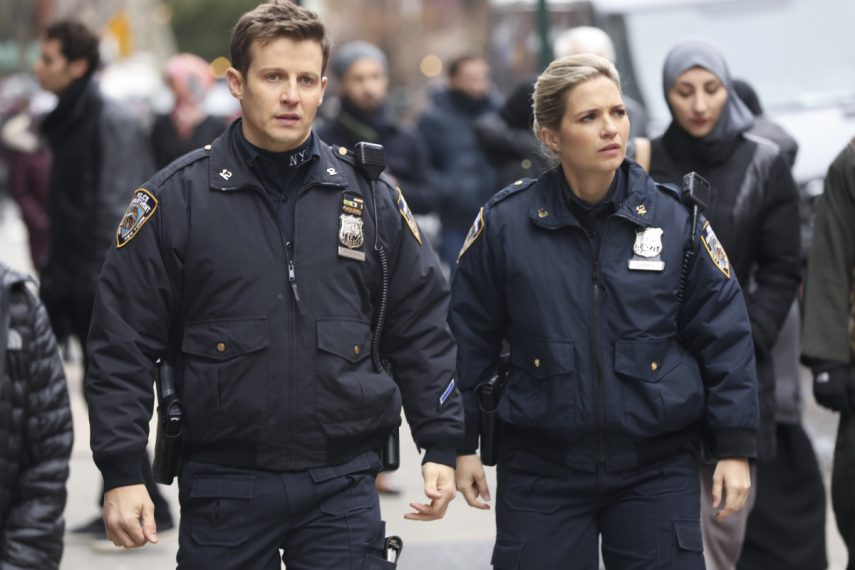 Jamie and Eddie are engaged! It's about time Eddie had a seat at the Reagan table. Are you going to give your fans a nice big wedding early next season? In the season premiere, maybe?
We're not rushing to marry them. We'll come back and start to tell stories of how they go about their jobs or as separated out on the job.
Didn't you establish that married partners on the force really don't have to split up? Despite what Frank (Tom Selleck) and Pop (Len Cariou) seem to think.
Right, there's nothing in the books that says they have to.
Could they still be partners if one becomes a sergeant? Weren't they talking about taking the test?
We'll find out in the first episode of Season 9 — if one or both of them took the sergeant's exam and what the results were.
Another door left open is the future of Erin and her former husband, Jack Boyle (Peter Hermann). That's what she was going to talk to her friend about before she was shot, wasn't it?
Right. They sort of drew closer together over the season. That storyline was written by Siobhan Burn O'Connor, who shepherded the ins and outs of that relationship over the years. We'll feel compelled to explore that in Season 9.
The main police storyline was about a group of wrongfully-convicted teens called the Central Park Six, similar to the real-life Central Park Five case. Was there any pushback about having one of the cleared suspects taking horrible revenge by shooting loved ones of those he believed sent him to prison?
No, not from the network nor the writers. A terrible injustice was done and money should certainly help heal the wounds. But what if there was one guy who had really put 'em off? So it was a real 'what if.' I didn't do any research on the Central Park Five, or what became of them after they won their civil suit. This was just a pure kind of 'what if.'
The press conference awarding the settlement money to the exonerated men gave Frank (Tom Selleck) on of his most personal and emotional speeches. He felt guilty enough he hadn't reached out to them because he figured they wouldn't want to hear from him. Is this a breakthrough for Frank?
That's a really good question. I think it was an attempt to show him as something he always has said he was, which is not political. And when he doesn't have the answer he can say, 'I don't have the answer. There was nothing I could say to these young men, what could I say?' So I thought it was a piece of character work where, sometimes to be good at your job, you have to admit that there's failure built in. It takes a brave and transparent character to be able to admit that. So I thought it was a very good scene for Tom, and a very strong performance by Tom.
Does Tom ever ask for a little more of that type of scene?
No, but he does ask that his stuff be three-dimensional and that he have an emotional part to play in the stories we have for him. I'm always aware of giving him less exposition and more of a character dilemma to play.
Speaking of semi-emotional arcs, are you happy to have Bebe Neuwirth back playing Kelly Peterson, Frank's sparring partner? Maybe she could be more than that next season?
We are very much hoping to have her back recurring as that character. So we're meeting the last couple of days talking about stories, and that's a big part of it. There is a mutual respect there and a little spice of mutual attraction, even though they often work from opposite sides of the table.
It's nice that, after all these years, you made Det. Baker (Abigail Hawke) part of Frank's inner circle. She has a seat with his two amigos, Garrett (Gregory Jbara) and Sid (Robert Clohessy).
Abby has stepped up as we've given her more over the years and the chemistry between the four of them is terrific. It's been really nice watch Abby along from just saying, 'so and so here to see you, Commissioner,' to having real input.
After the departure of Mayor Dutton — farewell Lorraine Bracco — do you have a new mayor picked out yet?
We may not have one. We've played three mayors over the course of the show, and we could have a mayor, but we could find ways around it.
Anything else you can tease about Season 9?
Not really except that I hope that the last two or three episodes of the year tee up some stuff with the audience. We've painted ourselves into some corners, and hopefully the audience is eager to see how our characters carry on with their personal and professional lives and the obstacles we're trying to push their way.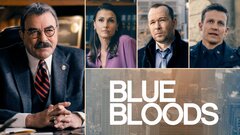 Powered by