Farewell to 'The Middle,' Read Along With PBS, 'Real Sports' Profiles a Puzzlemaster
A selective critical checklist of notable Tuesday TV:
The Middle (8:30/7:30c, ABC): Goodbyes are hard. After nine years, that's especially true. That's the message, and reality, of the underappreciated sitcom's hourlong final episode, an ode to separation anxiety as Frankie (Patricia Heaton) and Mike (Neil Flynn) pack up the family for one last raucous road trip to deliver Axl (Charlie McDermott) to his new job, and life, in Denver. "You have to appreciate the minutes before they run out," reflects Frankie, and as Brick (Atticus Shaffer) takes the middle backseat yet again between squabbling Axl and Sue (Eden Sher), who is rightly described by an admirer as "walking sunshine," fans will relish each minute. (Read my tribute to the series.)
Should you want to relive some of The Middle's best moments, Freeform complies with an afternoon marathon of favorite episodes selected by the cast, starting at 1 pm/noon CT.
Roseanne (8/7c, ABC): The Middle has always acknowledged its debt to Roseanne for its groundbreaking look at hard-knocks life in the Midwest, leavened by laughter. So it goes in the season finale of the triumphant comeback season, as Dan (John Goodman) hits the wall—quite literally—making tough choices to pay for Roseanne's (Roseanne Barr) much-needed knee surgery. And then a storm hits, flooding the basement and sending the Conners even further underwater. "Where you at?" Dan calls Roseanne to inform her of the latest emergency. "At the end of my rope. Where are you?" Hang in there, guys. Another season will be coming in the fall.
The Great American Read (8/7c, PBS, check local listings at pbs.org): Here's a novel idea: a TV show about books. Remember those? Meredith Vieira hosts an eight-part series, launching with a two-hour special, that travels the USA to profile 100 of the nation's favorite novels, with insights on the books, their authors and their most ardent fans. (Here's the list, if you want to see which of your favorites made the cut, and which you might want to tackle as a summer reading project.) Vote for your favorite at pbs.org/greatamericanread as the series continues, and the reveal of "America's Best-Loved Novel" will be announced on Oct. 23. (I'm thinking it's going to be hard to beat To Kill a Mockingbird. Just saying.)
Real Sports With Bryant Gumbel (10/9c, HBO): The Emmy winning sports newsmagazine looks at a very different sort of competition when Gumble visits Will Shortz, the venerated crossword editor of The New York Times who also presides over the addictive weekly Sunday puzzle on NPR's Weekend Edition. Shortz is profiled as he presides over the American Crossworld Puzzle Tournament, which he founded more than 40 years ago. Other segments include Jon Frankel's investigation into the NFL's concussion settlement and Bernard Goldberg's interview with former NBA star (now National Basketball League of Canada MVP) Royce White, whose struggles with mental health curtailed his pro career in the U.S.
Inside Tuesday TV: Tig Notaro is back on the stand-up stage in the Netflix special Tig Notaro: Happy to Be Here, filmed in Houston, and the title isn't even ironic this time… Following the 15th-season finale of CBS's NCIS (8/7c), in which Sloane (Maria Bello) goes after the man who kidnapped and tortured her in Afghanistan, a new season of the docu-series 48 Hours: NCIS (10/9c), featuring real-life NCIS cases, starting with the hunt for a serial rapist targeting military spouses in Jacksonville, N.C… To find out who wins this season of NBC's The Voice (9/8c), you'll have to run a gauntlet of celebrity performances including Jason Aldean, James Bay, Florence + the Machine, Dua Lipa and Season 13 winner Chloe Kohanski. The four finalists will also get to shine in collaborations with special guests.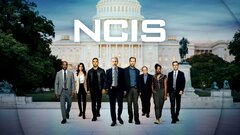 NCIS
where to stream