Expect a Bumpy Heck Family Road Trip on 'The Middle' Series Finale
The saddest thing about having a middle is there's also an end. But after nine seasons, at least this beloved sitcom about Orson, Indiana's cash-poor, hilarity-rich Heck clan is having a good one.
"Our finale is in very typical Middle fashion where there's a Heck family road trip," says Atticus Shaffer, who plays youngest son Brick.
That, of course, means lots of bumps in the road — in this particular case, an ill-advised stop for fresh peaches, a swarm of bees in the car, data overages on the family phone plan, a low-speed vehicle chase and a broken snow globe.
See Also
The cast gets nostalgic ahead of the sitcom coming to an end on May 22.
The series ender also includes a final outing to Orson's Frugal Hoosier cut-price grocery store (for free boxes), a declaration of love, one last song from Rev. Tim Tom (Paul Hipp) and mom Frankie (Patricia Heaton) coping with stress her usual way, by getting high on sugar. Yet rather than the usual can of frosting, she opts for off-brand Oreos.
"This season has been about letting go," Heaton says, "but for Frankie and husband Mike [Neil Flynn], the last episode is about them dealing with big changes in the family dynamic. In this way, Frankie isn't different from the pilot. She's always trying to be the best mom possible — and always failing."
To ease their own major life change (ending a show after so long is a big deal!), the cast and crew didn't rely on sugar. (Though they did eat barbecue.) Instead, many took home personal memorabilia.
For Flynn, it was Mike's plaid shirts. Charlie McDermott (oldest son Axl) grabbed his character's jacket. Shaffer wanted Brick's final costume. Co-creator DeAnn Heline took the huge polyurethane cow that was Orson's claim to fame. Eden Sher (middle kid Sue) prefers to keep her treasure secret.
And Heaton opted out. "Have you seen their junky, tattered house?" she says. "It should all stay there on set!"
The Middle, Series Finale, Tuesday, May 22, 8:30/7:30c, ABC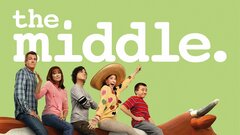 Powered by