Heads up 'NCIS' Fans: CBS Announces '48 Hours: NCIS' Narrated by Rocky Carroll
Good news, NCIS fans who also love their true-crime TV: CBS has announced 48 Hours: NCIS, a new, six-part offshoot of its popular newsmagazine 48 Hours that will be narrated by NCIS star Rocky Carroll.
The series, which airs Tuesdays beginning April 25, gives viewers unprecedented access to some of America's real Naval Criminal Investigative Service's toughest cases.
According to CBS, 48 Hours: NCIS will introduce viewers to real-life 'Agent Gibbs'—NCIS agents who have worked the investigations that inspired the network's top-rated NCIS franchise, revealing how they crack cases and hunt terrorists and killers using a combination of street smarts and technology.
From the looks of the CBS sneak peek below, the series is as exciting as its fictional counterpart.
"The range of the real-life NCIS missions is quite extraordinary," said senior executive producer Susan Zirinsky in the statement. "Those missions featured in 48 Hours: NCIS will be told by those who know the cases best—the agents and in their own words. Viewers will also experience the wide range of emotions the agents feel when working these cases. They told us that 'every crime is a tragedy. It involves parents, sisters, brothers, husbands—we work for them too. We feel it very personally.'"
See Also
Photos of scenes from NCIS's first 300 episodes.
America's Naval Criminal Investigative Service just celebrated its 50th anniversary. The agency, which is responsible for investigating felony crimes, preventing terrorism and protecting secrets for the Marine Corps and the Navy, operates from more than 140 locations around the world and aboard every aircraft carrier and big-deck amphibious assault ship at sea.
"For the first time, viewers will get to know these agents, who sometimes chase clues for a decade or more seeking justice. These are the cases they can't forget," Zirinsky said. "For them, the stakes couldn't be higher."
48 Hours: NCIS, Tuesdays beginning April 25, 10/9c, CBS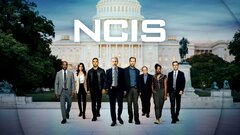 NCIS
where to stream
Powered by