Ask Matt: Who's to Blame When Left Hanging By Cancellation ('Lucifer,' 'Scorpion'), Woe Over 'Rise,' 'Expanse,' 'Designated Survivor'
Welcome to the Q&A with TV critic (also known to some TV fans as their "TV therapist") Matt Roush, who'll address whatever you love, loathe, are confused or frustrated or thrilled by in today's vast TV landscape. One caution: This is a spoiler-free zone, so we won't be addressing upcoming storylines here unless it's already common knowledge. Please send your questions and comments to [email protected] (or use the form at the end of the column) and follow me on Twitter. Look for Ask Matt columns on most Tuesdays and Fridays.
Blame Network or Show-runner When Left Hanging?
Question: After Fox canceled Lucifer, its creator (Joe Henderson) said on Twitter: "We created a season finale with a huge cliffhanger so that there was no way Fox could cancel us. Instead, we're going to frustrate the hell out of you fans. I'm so sorry for that." I don't even watch this show. Never have, it's not my speed. But how does that logic make any sense at all? It stuns me when TV creators seem to disregard the fact that TV is a business when they're deciding how to conclude a season for which renewal is not a foregone conclusion. Do they really actually think that they would get renewed "just" because of a cliffhanger, if the business side of a renewal doesn't make sense for the network? I'm struggling to remember even one incidence where a network has actually done a renewal for something they wanted to cancel just to wrap up a cliffhanger. — Jake
Matt Roush: First, a program note: You won't be surprised to learn that the main subject of this column is fallout from cancellations, and since sending Lucifer to TV purgatory has raised more of a fuss than most, let's start there. I have never been shy in stating that the primary responsibility for these situations falls on producers, who are in charge of the creative aspects, rather than the network, which tends more to business. The network each year has to make some tough calls, and when 9-1-1 in particular popped, at a time when Fox is leaning away from high-concept serialized genre dramas toward more mass-appeal procedurals including a recast Lethal Weapon, shows like Lucifer and the extremely low-rated Exorcist (a personal favorite) were vulnerable. There are times when a fan outcry is enough for a network to consider reviving a show that left us hanging—the first title that comes to mind is Jericho, if not last year's Timeless (which involved other business considerations)—but this seems a longer shot.
Question: With Scorpion's cancellation, I'm yet again irked by a network allowing a bubble show to air a cliffhanger finale. I can see why the show's producers might want to do this (both to presumably pressure the network to renew the show and to open possibilities for future seasons), but for the life of me, I cannot figure out why networks allow it. It seems like they have little to gain and everything to lose as it leaves their customers annoyed and damages their brand. Does the network really have so little power over what they choose to air? — Darren
Matt Roush: This is the flip side of the argument, and it's true that fans tend to paint the network as the villain for canceling the show in the first place. But in my experience, I've learned that memories are relatively short, and as much as we're annoyed and might say in anger that we'll never watch this or that network again for having allowed this to happen, by fall most people come back to see what's new. (Although in the bigger picture, there are many reasons for the diminished state of network TV, and this is one of them—even if Netflix and premiere cable networks aren't immune from dropping the ax on underperforming shows these days.)
I can't speak with enough authority about the relationship between a network's programming department and show-runners to speculate on whether they're warned against writing season-ending cliffhangers if there's a risk the show won't come back. It would make sense, but producers and network suits aren't always known to be on the same page, so there probably is a limit to this kind of dialogue. And my own gut would tell me if I were in this position that if I didn't earn an early renewal, especially on a renewal-happy network like CBS, I'd hedge my bets and plan for a satisfying season ender, instead of trying to force the situation, which often backfires.
---
Any Hope for (Fill in the Blank) Continuing?
Question: I am a complete total Lucifer fan since season 1, but even I have to admit that season 3 was clunky and even boring at times. My biggest problem was Tom Welling's character and story arc, which seemed convoluted and at times really confusing. After such a strong and enjoyable Season 2, with Tricia Helfer's character adding so much to the already successful first season, I was surprised that Season 3 was such a missed opportunity. Also, Tom Ellis and Lauren German's characters will-they, won't-they hook was mishandled as it seemed to drag on without any credible hurdles. In spite of all that, I was hopeful that Fox would realize the gem they had and renew it for a fourth season. In my opinion, it is unacceptable to have been broadcasting the ludicrous Gotham for four seasons and not giving Lucifer a chance. In any case, I would like to know your opinion about this casualty and if you reckon any other network may be interested in saving it. I understand this is produced by the Fox studio, so there is little to no chance, but still such a great concept should be given a chance. — David L
Matt Roush: I don't watch Lucifer regularly enough to have much of an opinion beyond stating the obvious generality that high-concept procedurals like these can be hard to sustain over the long haul. And if even a loyal fan such as yourself had serious issues about the third season, which might explain the ratings drop (the real culprit here), then Fox's business decision to favor a fifth and final season of Gotham over keeping Lucifer going is somewhat more understandable. Which leads to the inevitable question of whether anyone will come to its rescue, which is more rare of a situation than it would sometimes appear. To be precise, Lucifer is produced by Warner Bros., which also had to scramble to save Lethal Weapon, so unless corporate cousin The CW chooses to add this to its considerable roster of comics-inspired series—unlikely, given that the network also passed on NBC's Constantine a few seasons ago—I'm afraid last rites may be in order.
---
Rise Ending on a Sour Note
Question: I was very disappointed to learn that Rise (my favorite show of this past year) has been canceled. Any chance that it will be picked up by another network? And even if not, any chance that the cast's full production of Spring Awakening would be shown at some future date? — Blaine
Matt Roush: The standard response to this question is a no, and it's hard to imagine anyone else taking a swing on a show that didn't make it past its first season, and didn't make much noise while it was on. I had many problems with Rise—the main character in particular—even though this tends to be the sort of show I'd get behind. Beyond that, whatever we see of Spring Awakening in this week's finale is all we're likely to see. While Fox is planning to present a live version of Rent next January, Spring Awakening as a musical event would be a pretty tough sell—even on NBC, which initiated the renewed wave in live musicals on TV. I'm not sure there's even enough of a Rise cult to merit the sort of concert production that the Smash musical-within-a-musical Bombshell got after that show was canceled.
---
Could The Expanse Expand Beyond Syfy?
Question: I have been following you for many years; we have similar tastes in TV. First I'm going to go Sci-Fi, or SyFy as it is now. How in the name of the OPA they saw fit to cancel The Expanse is just beyond me. It is by far the best space sci-fi show in years (RIP Farscape, Babylon 5 and BSG). Rich universe, great characters (Shohreh Aghdashloo is bloody brilliant), and with novels to base it on, it was poised to be Syfy's Game of Thrones. From what I understand, most of the show's production costs were paid by Alcon, and the show is on Netflix everywhere else in the world. Think there may be a shot of the show being completely picked up by Netflix? Or any hope for the series? At least I can always fall back on the novels.
Which brings me to the next Q's. I love Hap & Leonard's adventures. Any word on the next book, Bad Chili, being adapted? And is there more Deutschland '83 still to come? Or Deutschland '86 I think it's going to be. I try to catch you every week on Twin Cities WCCO Radio. Cheers! — Bradley
Matt Roush: This cancellation surprised me as well, as The Expanse seemed an important part of Syfy re-establishing its space-opera credibility. I'm bullish this show could find an afterlife—on either Netflix, because of the global distribution model, or on Amazon Prime (depending on the deal), which currently has rights to the show in the U.S.
To your other questions, Hap & Leonard was unfortunately just canceled after three seasons, which is too bad, as I love these characters and the world they inhabit. And the '86 sequel to Deutschland is still expected to air on SundanceTV sometime this year, but it hasn't been scheduled yet.
---
Fox's Canceled Comedies
Question: I was sad to see that Fox is canceling The Mick and The Last Man on Earth. I don't watch a lot of shows religiously, but these were two that I did. Any chance that another network would pick them up? Will there be farewell seasons to wrap things up? Need to know what's going to happen to Sabrina and the new survivors revealed on the finale of Last Man. — Rick R
Matt Roush: I hate to be the bearer of bad news, but these were in-house productions from the Fox studio, so it's very unlikely anyone would swoop in to keep them going. And farewell seasons aren't really a thing, unless they're announced as such before a show is canceled.
---
The Autopsy on Designated Survivor
Question: Designated Survivor was appointment TV for us—I say was, because we never watched it again after the winter hiatus. Seeing that it didn't get renewed, what do you think was the primary cause of death? The long hiatus, the first lady's death, or the constant churn behind the scenes (I lost count of how many show-runners they had)? — Unsigned
Matt Roush: My own take on Designated Survivor was that soon after its gripping pilot episode, the show never really figured out what it wanted to be: a political procedural, a conspiracy thriller, a family drama. The elements didn't mesh easily—or worse, authentically—and I never felt the series truly lived up to its intriguing premise of an unlikely leader rebuilding a government after a horrific attack. ABC's decision to put the show on ice for so long didn't help, and killing the first lady seemed a needless tragedy and a desperate call for attention. So I'd think all of those elements, along with disappointing second-season ratings, led ABC to conclude there wasn't much growth potential here. I can't disagree.
---
Question: Why does Kiefer Sutherland whisper so much? It has become annoying. — H.M.
Matt Roush: On the bright side, you won't have to put it with it much longer. I always felt Kiefer Sutherland's quiet intensity worked well for Jack Bauer. For a commander in chief, maybe not so much. But this wasn't the worst of Designated Survivor's many problems.
That's all for now, but we'll pick up the conversation again soon. Thanks as always for reading, and remember that I can't do this without your participation, so please keep sending questions and comments about TV to [email protected] or shoot me a line on Twitter (@TVGMMattRoush), and you can also submit questions via the handy form below.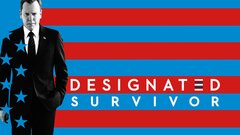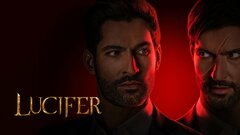 Lucifer
where to stream