'Outlander': The Stars Talk With Us to Tease Season 3 and More (VIDEO)
While we start the long wait for the final season of Game of Thrones, one of our other epic TV obsessions is back as Outlander returns for its third season September 10 on Starz.
Remember that Season 2 ended with a pregnant Claire (Caitriona Balfe) going back through the stones to Boston while love-of-her-life Jamie (Sam Heughan) was off to fight in the doomed Battle of Culloden. Season 3 picks up with Claire in Boston with her husband, Frank (Tobias Menzies). We'll see what happens to Jamie during the battle and whether he's still hopeful he'll see Claire (and his child) again.
During last month's San Diego Comic-Con, Balfe, Heughan, Menzies and Sophie Skelton (Brianna) stopped by the TV Insider suite to talk about their biggest challenges in the new season.
"I think this season, the challenges were to expand a greater timeline so there was a lot of life to kind of condense into different scenes, and a lot of experiences that weren't necessarily on camera but that you had to sort of fill in," Balfe said.
And how are Claire and Frank doing given everything that's transpired? "When we first see them, they're slightly hopeful," says Balfe. "Claire's obviously been in mourning. She feels that Jamie is essentially dead to her." Menzies added, "It's classic Claire and Frank territory. This imperfect love [and] trying to make the best of it."
Also, what do the Outlander stars snack on when they're watching TV? Watch this video for that answer and more!
https://www.youtube.com/watch?v=od0GiLF_AMY
Outlander Season 3 Premiere, September 10, 8/7c, Starz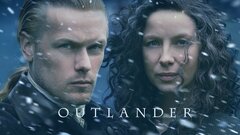 Powered by