The 'Outlander' Season 3 Teaser Trailer Has Arrived! (VIDEO)
Finally something to quell the Droutlander! Starz has released the first teaser for Outlander Season 3, and we can no longer contain our excitement! The next chapter of the drama premieres in September.
Picking up after Claire (Caitriona Balfe) travels through the stones to return to 1948, Season 3 follows Diana Gabaldon's third book in the series "Voyager." As Claire and Jamie (Sam Heughan) live out separate lives in their respective time periods, viewers will anxiously await their highly anticipated reunion with one big question: How much will have changed between them when they finally meet again?
See Also
Claire is without her soulmate...for now.
In the Season 3 teaser, we see Claire celebrating major milestones in daughter Brianna's (Sophie Skelton) life, including birthdays and graduation ceremonies. Frank (Tobias Menzies), who has agreed to secretly take in Jamie and Claire's offspring as his own, is there, too. We also get to see Jamie at the Battle of Culloden, where Claire assumes he dies, and his life afterward, which includes shooting Frenchmen and wandering around Scotland shouting for Claire. Who knows what's going on there, but we can't wait to find out!
Production is still ongoing for Season 3. The cast and crew are currently shooting in Cape Town, South Africa on Starz's old sets for recently wrapped drama series Black Sails.
Check out the teaser for Outlander Season 3 below.
Outlander, Season 3 premiere, September 2017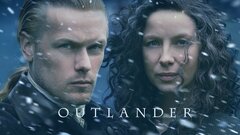 Powered by