'Outlander' First Look: Claire Tries to Build a Life Without Jamie (PHOTOS)
Outlander fans eager for a reunion of soulmates Claire (Caitriona Balfe) and Jamie (Sam Heughan) will get their wish—but they may have to wait awhile.
Claire's story in Season 3 of the Starz drama (premiering later this year) begins in 1950s Boston when the time-traveling nurse resumes her married life with Frank (Tobias Menzies, below left, with Balfe) while mourning her 18th-century Highlander husband. "At this point in Claire's life, Jamie's dead. She's trying to build a life after him, but once you've experienced a love so all-consuming, nothing can live up to it," Balfe says. "Claire decides to focus on her career and tries to slot Frank in. That leads to disappointment and resentment. It's a broken marriage."
See Also
Jewelry, candles and more Outlander-themed goodies.
A bright spot is baby Brianna, whom Frank has agreed to raise as his own, even though Jamie is the child's father. "Claire and Frank are coparenting," Balfe says. "So it's not miserable 24/7."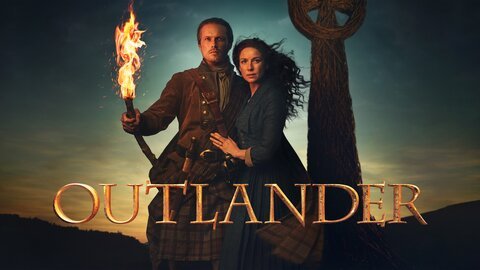 Powered by