Happy Birthday, Tobias Menzies: Here Are 6 of Frank Randall's Most Memorable 'Outlander' Moments
Happy Birthday, Tobias Menzies! The English actor (also known for playing Game of Thrones' Edmure Tully) turns 43 on March 7.
As Outlander's Frank Randall, Claire's (Caitriona Balfe) first husband, Menzies plays a historian with an MI6 past, who mourns the loss of his wife when she disappears while honeymooning together in Inverness. When Claire returns to him, he agrees to take her and Jamie's (Sam Heughan) daughter Brianna (played by Sophie Skelton, who also shares his March 7 birthday) as his own.
Menzies also plays Frank's wicked ancestor Black Jack, though we couldn't bring ourselves to compile his best moments.
Although most Outlander fans are #TeamJamie and not the biggest fans of Frank, even Diana Gabaldon, author of the Outlander book series, has defended Frank's honor, and so will we.
In honor of Menzies's birthday, here are our favorite Frank moments.
When he and Claire took a romantic drive through the countryside on their second honeymoon.
When he taught us the art of deception.
When he showed off his MI6 skills.
When he was adorably perplexed by Claire's return.
When he learned Claire was carrying Jamie's baby and smashed a shed to bits.
When he helped Claire start a new life in America with her baby.
We're excited to see more of Frank, despite his doomed marriage to Claire, in Season 3 later this year.
Outlander returns on Starz in September 2017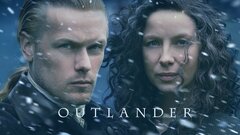 Powered by