Ask Matt: 'Dexter' Ending Was Not to Die For
Welcome to the Q&A with TV critic — also known to some TV fans as their "TV therapist" — Matt Roush, who'll try to address whatever you love, loathe, are confused or frustrated or thrilled by in today's vast TV landscape. (We know background music is too loud, but there's always closed-captioning.)
One caution: This is a spoiler-free zone, so we won't be addressing upcoming storylines here unless it's already common knowledge. Please send your questions and comments to [email protected] (or use the form at the end of the column) and follow me on Twitter (@TVGMMattRoush). Look for Ask Matt columns on many Tuesdays and Fridays.
Did Dexter Really Have to End That Way?
Question: (Spoiler Alert) Like many fans, I'm upset with Showtime's ending of the Dexter: New Blood reboot. Why bring this beloved character back only to kill him off? And at the hands of his son, no less. Don't they know Dexter fans watch the show to root for Dexter? His more-or-less accidental killing of the local cop may have gone a step too far in the finale, but not to the extent that we wanted to see this wonderfully portrayed anti-hero (Michael C. Hall) die. Does Showtime really think we want to come back and watch a show built around Harrison (Jack Alcott)? No thanks. — Ethan
Matt Roush: Once again, a reminder that no task on TV is more difficult or unrewarding than putting a long-running show to rest for good. I'm sure there's a quiet minority who see a moral justice in Dexter facing up to the damage he had done over the years through his vigilantism and knowing he would likely have continued poisoning Harrison's soul if they'd fled to California. But the contrived and rushed nature of the series finale — why not show an encounter between him and Battista from the original series, for one — and his unnecessary killing of Sgt. Logan (Alano Miller) seemed designed to inflame the ire of longtime fans, who would have been happy to keep cheering Dexter on in his murderous ways for years. The reality is that Michael C. Hall probably wouldn't have signed on for such a continuation, and from what I've read (including our interview with showrunner Clyde Phillips), New Blood was always intended as a close-ended final chapter for this character. (The same situation applies, with somewhat different outcomes, later this week with Showtime's Ray Donovan: The Movie.)
Regarding a Harrison-based spinoff, it wouldn't surprise me. Phillips said in his TV Insider interview that he'd "say yes in a heartbeat" should Showtime green-light such a project, given the popularity of the Dexter franchise. But the whole purpose of reviving Dexter at all was to appease fans of the original series who hated the first ending (and they weren't wrong), so doing anything else that would dilute the franchise seems a creative miscalculation from where I sit.
How Many Old Faces in the New Law & Order?
Question: About the Law & Order resuscitation: Given that half of the 20th-season cast (Alana de la Garza, Jeremy Sisto, S. Epatha Merkerson) are working on other Dick Wolf shows, do you think there is any chance we will see cameos from them on the new L&O, if only to bring their characters' stories up to date, or will that be too confusing with their current characters in the Wolf-verse? Also, if you know, will the show pick up where it left off, or will 10 years have passed in the show's timeline? — Rick C
Matt Roush: I've seen nothing to indicate that anyone beyond Anthony Anderson and Sam Waterston will be reprising their roles at this point. Especially for those who in the interim have established themselves as different characters on other shows, bringing them back might be more confusing than satisfying — although given Wolf's passion for crossovers, it might be interesting if the Law & Order and FBI crews eventually crossed paths (being on different networks might complicate such a nation). Regarding the new/old Law & Order's time frame, an article in TV Guide Magazine's new 2022 Preview issue out this week suggests time will have passed and that the detectives and prosecutors will be working very much in our own time.
And What About …
Question: Have you heard anything recently about Law & Order: Hate Crimes? Last week's SVU episode sure seemed like a back-door pilot. It would be great to see Donal Logue back in the Wolf-verse on a regular basis. — Neal
Matt Roush: With the franchise's energy currently devoted to getting the revival of Law & Order on its feet, it looks like this and other projected spinoffs are on the back-burner again, at least for now. The last I saw regarding Hate Crimes, and it has been a while, was that if it does go forward, it would most likely air on the Peacock streamer instead of NBC because of its more incendiary content. But until an official announcement is made, I won't hold my breath.
Jay Needs a Medium!
Question: As you have, we've been taken with Ghosts on CBS. The only aspect that gives us any concern is the idea that Sam always has to explain to Jay what the ghosts are saying or doing, which can get repetitive. Are there any plans for Jay to be able to interact with the ghosts? — RJ
Matt Roush: Not that I'm aware. (I'll be conducting a virtual group interview with the cast later this month for the SAG-Aftra Foundation, but I'm not sure this sort of information will be forthcoming, though I'll try to remember to ask Utkarsh Ambudkar, who plays Jay, how it feels to have to keep pretending not to see the ghosts and if that's ever likely to change.) I greatly enjoyed the episode where he bonded with some of the spirits over Dungeons & Dragons and hope to see that kind of interaction again. And Jay does seem to have become invested in these characters just through Sam's descriptions. It seems a bit soon, though, to alter the premise of the show, which is all about Sam's unique connection with these ghosts. The gag of Jay sometimes forgetting he's playing in front of an audience hasn't grown old yet, at least not to me.
In Defense of Yellowstone's Outcast Son
Question: I've been watching Yellowstone since the beginning and I've never understood how viewers buy into how Jamie (Wes Bentley) is painted the villain by reviewers, when I interpreted that he was the product of John's (Kevin Costner) intimidation to be ruthless for the family at all costs. Jamie grew up abiding even when Kayce (Luke Grimes) wanted to flee. And Jamie never understood why he never seemed to be the delight of John. He made the decision to have Beth's reproductive organs removed as a boy who operated out of fear of a father's disappointment. I didn't see him doing that to Beth purposely. He was abused. He operated like an abused child and that was the truth that Garrett (Will Patton) told him. Beth (Kelly Reilly) is deranged and can't understand tender people. But she's a favorite. She's awful. So how — no, why — do people view this family honorably? Probably because it's just how American ruthlessness is excused. Are we watching the same show? I thank you for making it plain that they're awful, but people watching romanticize this family as Good People. And those are the same people who hate social justice. — Unsigned
Matt Roush: I appreciate these thoughtful comments, but I think you may be mischaracterizing what it is that people enjoy about Yellowstone. This show is firmly in the anti-hero tradition, dramatizing bad and often outrageous behavior within a very broken family. I agree they're all just awful in their treatment of Jamie — except maybe Kayce, who's mostly disappointed in everyone — and Jamie's past indiscretions are clearly rooted in his toxic upbringing among the Duttons. Just because viewers are enjoying the drama doesn't mean they're celebrating this family as role models to be romanticized. If Beth's a fan favorite, it's because Kelly Reilly fully commits to her worst attributes, creating the sort of character we love to hate and maybe even hate to love. That's how shows like this work.
A New Feel-Good Brand
Question: I have really enjoyed GAC Family's Christmas movies. They reminded me of older Hallmark Christmas movies like A Christmas Visitor, A Grandpa for Christmas, etc. I know GAC Family started in September/October and was wondering how they are doing with their ratings. Should we be worried if the ratings are not good? How long before a new network will have good ratings? — Camille B
Matt Roush: I haven't seen much reporting on GAC Family's ratings since the rebranding except that like so much in the cable universe, the early numbers tend to fall below the radar. Which isn't necessarily a cause for concern. GAC Family is playing the long game here in a crowded industry, and I figure they'll just keep investing in this wholesome brand of entertainment, knowing from Hallmark's model that there's an audience for it, and eventually it's likely to breakthrough. How long that will take is anyone's guess.
And Finally …
Question: Why has there been no press regarding Hulu finally releasing all seasons of the multiple Best Drama-winning Picket Fences? Only the first season was ever released on DVD, so many of these episodes haven't been seen in 30 years. While the melodrama is sometimes a little heavy-handed, it's still a showcase on how to write a drama that weaved together a web of police/legal/medical/family storylines that never shied away from hot-button topics in a sensitive way to show the difference between right and wrong was often a shade of gray. Not to mention a multitude of award-winning performances. — Mark H
Matt Roush: We may have been late acknowledging it, but TV Guide Magazine did call attention to Picket Fences as a worthwhile binge in the most recent issue. It's hard enough keeping up with all of the new programming on streaming to always give the library content its due, and I know I only wish I had time to indulge a deep dive back into this quirky series. But I agree with your points. In its time, which it was often ahead of, Picket Fences (1992-96) was among my favorites, and I'm glad it's out there again to be rediscovered.
That's all for now. We can't do this without your participation, so please keep sending questions and comments about TV to [email protected] or shoot me a line on Twitter (@TVGMMattRoush), and you can also submit questions via the handy form below. (Please include a first name with your question.)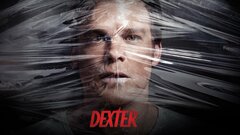 Dexter
where to stream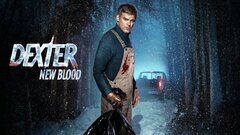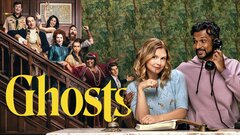 Ghosts
where to stream