Critic's Notebook: Swimming in CBS's Mostly White Mainstream
Leave it to Star Trek to point the way—albeit in the new frontier of streaming media.
At the end of a day in which CBS was savaged at the Television Critics Association press tour for its lack of diversity, producer Bryan Fuller came to the rescue Wednesday with tantalizing news about the new Star Trek: Discovery series that will air exclusively on CBS's All Access streaming series (after the premiere bows on CBS in January). Set 10 years before Capt. Kirk's legendary five-year mission, Discovery will feature a female lead—notably, not a captain—who hasn't yet been cast, so it's yet not known just how racially diverse she will be. But Fuller plans to make a statement about diversity "with every role in the show," including a gay character and many more aliens in the mix than usual.
Up to that point, the takeaway from CBS was more cautionary, with the message being: Do better. And while you're at it, make better shows.
The day started with an assault on the network's new lineup of fall series, all featuring white male leads. "We need to do better and we know it," said entertainment president Glenn Geller, falling back on that phrase repeatedly while announcing that nearly a dozen minority actors have been added to the ensemble casts of CBS's many, many procedurals—and perhaps we could also start a conversation about a lack of creative diversity?
RELATED: CBS Sets Fall Premiere Dates
While it's significant that celebrated trans actress Laverne Cox (Orange Is the New Black, The Rocky Horror Picture Show) is in the cast of the midseason legal drama Doubt, which Geller sees as "historic," she's still playing second (or possibly third) fiddle to series star Katherine Heigl. "Growing up, I did not see people like me on television," Cox asserted during the Doubt panel. "To be a black transgender woman in that position on CBS is really special."
Very true. And yet an executive saying "We need to do better" as a mea culpa doesn't earn CBS a passing grade when failing overall on such a culturally important issue.
To paraphrase the old Mrs. Lincoln joke: Other than that, how did you like the shows? Not very much. In almost every case this fall, CBS's new but oh-so-familiar programming feels like they're more about the deal than what's actually on screen. Geller was bullish on having signed recognizable talent: "There was a lot of competition this year for comedic actors, and we landed three remarkable TV stars: Kevin James, Matt LeBlanc and Joel McHale." Too bad the shows they're on are so stale.
RELATED: Critic's Notebook: Fox at TCA
On the drama side, it's all about mining the same-old procedural genres: "We have a mix of legal, crime, adventure and medical," Geller said, noting that each has "the potential to reach the broadest audience possible." And let's not forget the season's biggest trend: the reboot, with a new MacGyver airing on Fridays in the fall and a sequel to Training Day coming at midseason.
While it's possible these generous helpings of TV comfort food might actually bolster CBS's mainstream brand—James even referred to his series as a "meatloaf sandwich"—you can't help but wish they'd tried harder. The new sitcoms are an especially dreary lot, with James and LeBlanc performing wan Father Knows Least variations in groaningly retro family sitcoms that feel like 1980s rejects, with tellingly generic titles: Kevin Can Wait and Man With a Plan. (Somehow, the critics failed to ask LeBlanc to compare this trifle with Pucks, the painfully mediocre show-within-a-show on his Showtime satire Episodes.)
Weirdly, the most hostile panel presentation (outside of Geller's contentious executive session) was for CBS's one likable, though still hardly special, sitcom: The Great Indoors, starring Community's McHale as an outdoorsy journalist forced to supervise a staff of quirky millennials. The show's digs at millennial self-absorption in an "overly PC, coddled work environment" rankled some of the self-identifying millennials in the room, challenging the decidedly boomer-ish producers. (Executive producer Mike Gibbons says the idea for the show "came from me being made fun of by millennials," including a writers' assistant who once cringed when he tried to pay for a lunch delivery with cash, leaving him wondering: "When is 40 the new 80?")
RELATED: Critic's Notebook: ABC at TCA
CBS's fall dramas include the probably slam-dunk Bull, which presents Michael Weatherly in an NCIS hammock, with his new show nestled on Tuesdays between the mothership NCIS, which he just left this spring, and NCIS: New Orleans. The scheduling pretty much ensures tune-in for an otherwise formulaic legal drama based on the early career of Dr. Phil McGraw, back when he was a trial jury consultant with a gift for reading people.
The new medical show, Pure Genius, might earn some initial goodwill because of the track record of its executive producer, Jason Katims (Friday Night Lights, Parenthood). He uses words like "aspirational" and "wish fulfillment" to describe the series, set at a high-tech hospital funded by a Silicon Valley mogul who employs "the best of the best" to use cutting-edge and often experimental breakthroughs on high-risk cases. The stakes are high, but the tone is so antiseptic and maudlin you might need an injection to stay awake through it.
The "reimagined" MacGyver, airing on Fridays as a lead-in to the same producers' Hawaii Five-0 reboot, stars Lucas Till as a twentysomething version of the iconic do-gooder, this time aided on his missions by a team including a female hacker and CSI's George Eads as a former CIA agent. Critics haven't screened a pilot, because of extensive reshoots–including Till cropping his hair, a smart move—but the lack of enthusiasm for yet another retread was so palpable than when the producer asked the TCA audience to sing along to wish Till a happy birthday, you could hear crickets in the room.
There are moments when panels need to be reminded they're not at Comic-Con anymore—although you'd never have guessed it from the rush of enthusiasm for Fuller's Star Trek tease. Even 50 years into its run, Trek has a way of stimulating many a critic's imagination.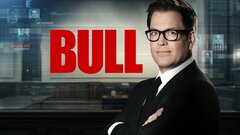 Bull
where to stream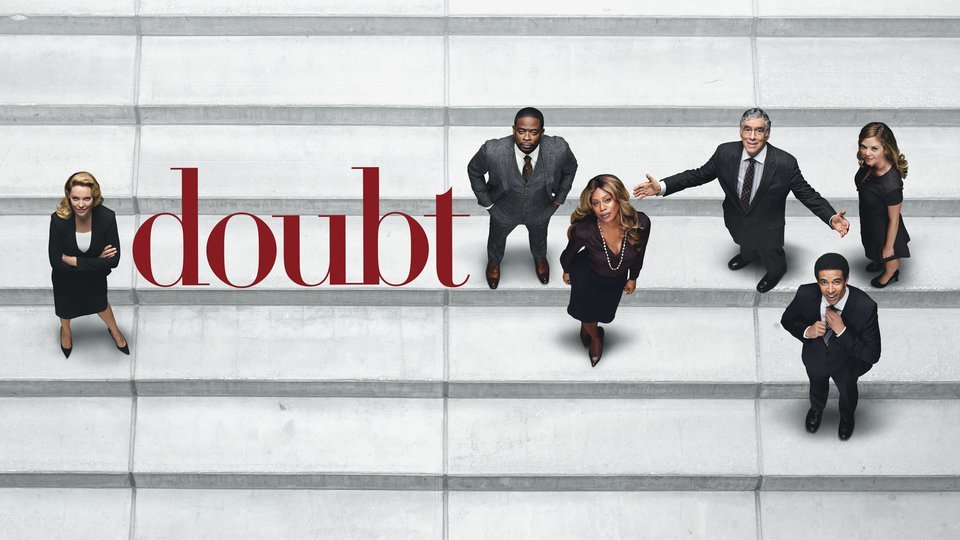 Doubt
where to stream