Critic's Notebook: Fox's Time Warp of Remakes and Reboots
Indulge a critic who's been sitting for two weeks of panels at the TCA press tour as he lapses into nostalgia for another time, singing along at a new soundtrack of familiar tunes from The Rocky Horror Picture Show, which Fox is reinventing for a contemporary audience in October.
The "Time Warp" was an obvious metaphor Monday during Fox's day of presentations, given that the network is leaning heavily this fall on familiar titles from the 1970s (Rocky Horror, The Exorcist) and the '80s, with a Lethal Weapon reboot earning the enviable time period on Wednesdays in front of Empire. At midseason, a new version of 24 (subtitled Legacy, with a new hero replacing Jack Bauer) and another round of Prison Break will premiere.
"We're in the midst of a turnaround at Fox," says chairman/CEO Dana Walden. "Our hope was that the well-known titles—if, and only if, well-executed—would lighten the load on our marketing team and enable some of the projects to enter the most competitive television marketplace ever with the advantage of viewer awareness." Breaking through the clutter of "peak TV" with pre-sold concepts might help Fox focus on the fall's more original, thus presumably riskier, premises: the Thursday night baseball drama Pitch and the animated/live-action hybrid Son of Zorn, which is joining the "Animation Domination" Sunday lineup.
RELATED: Fox Announces Fall Premiere Dates
"Reboots are not a guarantee of success, and we certainly know that as well as anyone," Walden understates, managing not to name-check last fall's flop Minority Report—and remember CBS's even worse Rush Hour? Execution is key, and Walden says she was especially skeptical of taking on a project like Lethal Weapon with such immediately recognizable characters. "But Lethal Weapon leapt over the bar," says Walden. "It delivered drama, humor and heart, and a level of action that's rarely seen on television."
Casting was critical. "The biggest challenge of the pilot was to erase memories of the original actors," says executive producer Matt Miller (Forever), who lucked out by landing comic actor Damon Wayans to reinvent Danny Glover's role of risk-averse detective Roger Murtaugh. As his reckless and borderline-suicidal partner Martin Riggs, immortalized by Mel Gibson, they found Rectify co-star Clayne Crawford (above, left, with Wayans) on his family farm in Alabama, affecting a Texas drawl "to distinguish him a little bit from the way Mel played the role," says Miller.
RELATED: Critic's Notebook: ABC at TCA
While the pilot has several wild action sequences, including a car chase that interrupts a Grand Prix auto race, producers keep stressing the emotional and bro-mantic bond between the lead actors, with Miller calling the Weapon remake a "grounded [Fox's favorite word this year] comedy/action/drama family show that is really about two guys that are broken for different reasons. And they kind of need each other to become whole again." Similarly, Crawford emphasizes the sadness that underlies Riggs' madness, with his tragic backstory playing out in a prologue before he meets his exasperated partner. "What Mel Gibson did was so incredible in '87 with that role, but I think that we as an audience kind of want things a little more grounded [see?] today in a little bit more truth," says Crawford. "For me, I had to find the heart of the piece… and not go so big with it."
Their chemistry is solid, as is the show, which feels like a good commercial fit on a network that could use an entertaining procedural to take over from Bones once it departs after its 12th and final season. "The secret sauce is heart," says Wayans. "People want that warm, fuzzy feeling, and I think that nostalgia brings that."
RELATED: Critic's Notebook: NBC at TCA
There's nothing warm and fuzzy about the graphically creepy reboot of The Exorcist, which will air in the same Friday night time slot that launched The X-Files all those years ago. Unlike Lethal Weapon, this show will tell an entirely new story with new characters—though there is a call-out to the events of the iconic 1973 movie (including its haunting "Tubular Bells" theme, which won't be heard often because the rights are so expensive).
"It's important to let everyone know that this is a continuation of an existing story," says creator Jeremy Slater, "hopefully in the same tone, in the same spirit, doing justice to the legacy of The Exorcist." The action in the reboot moves from Washington, D.C., to present-day Chicago, where a troubled mother (Geena Davis) turns to her local priest (a very appealing Alfonso Herrera) when she believes her college-age daughter has been possessed by demons. Ben Daniels plays the veteran exorcist, a soul-scarred priest called in to help.
Director Rupert Wyatt (Rise of the Planet of the Apes) says what made William Friedkin's original movie so terrifying was that "it felt plausible… So what we tried to do, although they're huge footsteps to follow in obviously, is go back and approach it really from a grounded [again!] sense, so that everything felt like it was happening in the moment." Slater elaborates: "People won't tune in week after week just for scares… for gore or just for shock value," promising character-driven "propulsive twists and turns."
Citing influences including Lost and Battlestar Galactica, Slater teases, "The basic idea is that this time around, evil has grander ambitions than just targeting one 8-year-old girl in Georgetown. Evil has a plan. It's actively working toward that."
And yet possibly the most eagerly awaited remake on Fox's slate is the October 20 Rocky Horror Picture Show, starring Orange Is the New Black's statuesque Laverne Cox as the flamboyant Frank-N-Furter, and as the narrator, Tim Curry (who played the role in the original film). Now confined to a wheelchair after a stroke, Curry still managed to slay the room with his deadpan answers to questions about the show's legacy: "There's not a lot I can do about it, really." (Unfortunately, Cox was unable to attend the Fox session, because of production conflicts.)
Broadway veteran Ben Vereen, who plays Dr. Scott (the role Curry originally pitched the producers to play), balks at hearing this version called a remake: "You cannot remake The Rocky Horror Picture Show. It is an iconic piece. But you can pay tribute and honor to it, and that's what I think that we've wanted to do and we've accomplished."
Fox made the first 27 minutes available for critics to screen, and it's a delight, with show-stopping turns by Cox, Tony winner Annaleigh Ashford (Columbia), Christina Milian (Magenta), Penny Dreadful's Reeve Carney (Riff Raff) and others. For executive producer/director/choreographer Kenny Ortega, the reason to revisit this material after four decades was to give this "triple-threat" cast "an opportunity to invade these wonderful characters and to bring them to life with a new vivacity and with some new imagination… It's like going back to Paris after 40 years."
Acknowledging the fandom that has grown around Rocky Horror over time, Fox's Rocky Horror frames the story with a midnight-movie audience chanting callbacks at the screen. "We wanted to celebrate the fans with this new departure," says Ortega. "It's an audience film," adds Lou Adler, who produced the stage show at Los Angeles's The Roxy in the 1970s. "Rocky Horror always had a mind of its own."
And yet not everything on Fox will conjure a sense of deja view this fall.
The network's most warmly received pilot, Pitch, is a well-timed and compelling drama about a female baseball prodigy (Kylie Bunbury, a true discovery) who's promoted to the major leagues. Series co-creator Dan Fogelman, also responsible for NBC's promising new tearjerker This Is Us, regards the show less as a sports drama than a "show about this young woman coming of age with the lens of the entire world watching her." Originally (and oddly) scheduled for midseason, Pitch was thrown onto the Thursday schedule (9/8c) when ABC delayed a new season of Scandal until January. "There was an opportunity for us," says Walden. "It's clearly going to be a show that's strong with female viewers"—think Friday Night Lights on and off the diamond—"and so the idea of putting it up against a juggernaut with female viewers like Scandal was not appealing to us."
Doesn't hurt that Fox carries post-season baseball through the World Series.
RELATED: Fox Bosses on the Future of The X-Files
And now for something completely different: Son of Zorn, a wacky half-animated/live-action comedy about a barbarian warrior (voiced by Jason Sudeikis) who moves to the suburbs to reconnect with his wife (Cheryl Hines, in the flesh) and nerdy son (Johnny Pemberton, ditto). "We never wanted to call him a cartoon," says co-creator Reed Agnew of the perpetually half-naked Zorn, drawn in very broad strokes. "When he walks into Applebee's with no shirt and he has a sword, no one is like, 'Whoa, it's a cartoon.' They're like, 'You need to put a shirt on. You are in Applebee's."
The incongruity of an animated character having fathered a live-action son led to a series of questions in which the panelists were asked which cartoon characters they fancied having sex with. Yes, it's that kind of show. We're clearly not in Disney Channel territory anymore.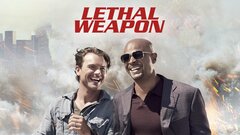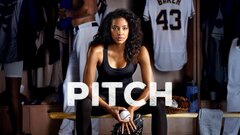 Pitch
where to stream