Tyler Perry's 'The Passion' Brings Southern Charm to the Story of Jesus
With a chilly mid-February breeze blowing across the Mississippi River, Jesus and all but one of his disciples are gathered beneath the Crescent City Connection bridge, across the water from downtown New Orleans. A campfire burns at the center of their circle as late-rush-hour traffic rumbles overhead. Onto the scene arrives Judas, a passenger in a New Orleans cop car. Jesus and Judas sing a duet to Imagine Dragons' soaring rocker "Demons," and the cops haul Jesus away.
In The Passion, airing on Palm Sunday (and based on a wildly popular live Dutch perennial), Jesus (Telenovela's Jencarlos Canela) will be garbed in a prisoner's orange jumpsuit, in a contemporary musical retelling of Christ's last hours on Earth. Previously filmed scenes shot around the Big Easy during a recent weeklong preproduction visit will combine with live action on a stage built in the city's riverfront Woldenberg Park. Throughout the two-hour event, a cast of several hundred—some recruited from local churches—will accompany a giant electric cross on a 1.5-mile journey from the Mercedes-Benz Superdome to the main stage, where superproducer and New Orleans native Tyler Perry will preside as host and narrator.
"When I first saw the Netherlands' version, I was blown away," Perry says. "I think America is going to be very inspired by it."
Riding the successful recent wave of live-TV tuners (The Wiz Live!, Grease: Live), Fox has packed The Passion with a cross-genre, multimedia cast topped by Canela, also a recording artist and star of multiple Spanish-language telenovelas, starring as the son of God. Chris Daughtry, a finalist on Season 5 of American Idol and frontman for the band he begat and gave his surname, will play Judas, while Bronx-born Latin pop star Prince Royce is the disciple Peter. The diverse cast also includes country-music vet Trisha Yearwood as Mary; Grammy winner Seal as Pontius Pilate; and social-media sensation Gabriel Conte, contemporary Christian performer Michael W. Smith and Good Luck Charlie's Shane Harper as disciples.
RELATED: The Wiz Live! and the TV Musical Power Trend
A contemporary song list was selected that fit the subject matter, including Yearwood's take on Whitney Houston's R&B-flavored "My Love Is Your Love" and Royce crooning Hoobastank's anthemic rock ballad "The Reason." "I absolutely think that this is going to redefine how live projects like this are done," Perry says. "Y
ou can't really call it a musical because it's more about music being inside the greatest story ever told. [The music's] going to speak life into a lot of situations."
Canela, who embraced New Orleans culture by sampling his first-ever boiled crawfish during preproduction, says he was watching cable news when first pitched the project. "They were talking about a bunch of horrific stuff," he recounts. "[The Passion] was such a huge contrast from what I was seeing. I took it as a sign. God is at the center of my life, and it felt like something I had to say yes to."
Daughtry grew up with the story of the Passion as part of his family's spiritual life, though he's never quite seen himself as the specific betrayal poster boy he's playing in the show. "I do think it's fun to play the bad guy," says the musician.
During the live telecast, an orchestra and choir on the main stage will sync to the singers performing in prerecorded scenes. The Last Supper sequence was filmed in Audubon Park, more than five miles upriver. "It's all going to play as [a single] live experience," says Mark Bracco of Dick Clark Productions, which is coproducing for Fox with Eye2Eye Media, the Dutch company behind the original version. "Certainly, we're hoping it won't be [in] a downpour."
If so, it would be in character for New Orleans (the city ranks third in the nation for average annual rainfall), but whether or not the show becomes an unintended homage to Singin' in the Rain, Fox has cast New Orleans—now over a decade removed from Hurricane Katrina—as its star.
"There is no better place for this type of story: the story of redemption, rebuilding, resurrection," Perry says. "To be in my hometown means so many things, but I hope that the healing that resonated through the city after Katrina, and bringing The Passion there, will be a healing that spreads throughout the country."
https://www.youtube.com/watch?v=He7DYaCRObw
The Passion, Sunday, March 20, 8/7c, Fox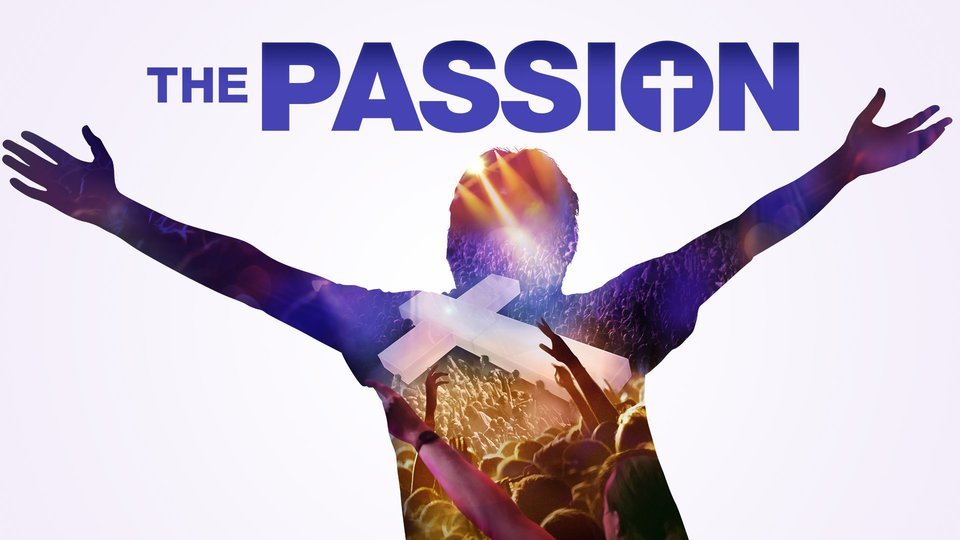 Powered by