'The Wiz Live!' Continues the Power Trend of TV Musicals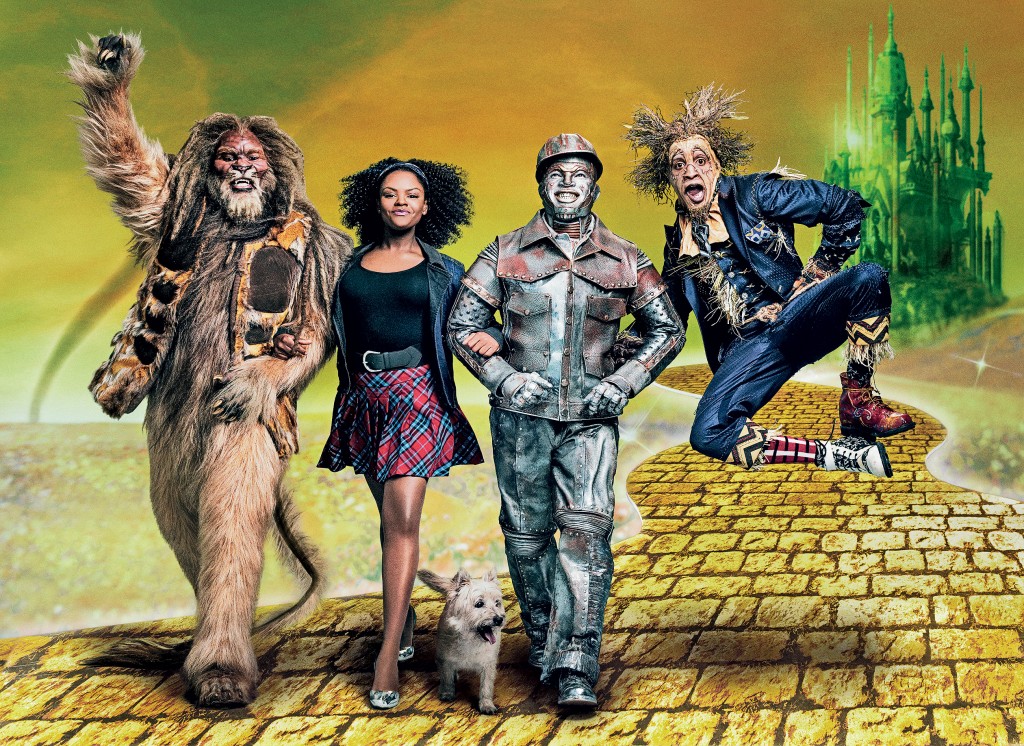 Appointment television's grave was already being dug. DVR and streaming services had their shovels in hand, and there didn't appear to be a damn thing broadcasters could do about it.
But then in 2013, NBC let Jesus—OK, Carrie Underwood—take the wheel. The network bet big on a live version of Rodgers and Hammerstein's The Sound of Music starring the country crooner, and it paid off: A whopping 18.6 million viewers tuned in to watch Underwood belt her way through the Austrian hills in real time. Having cracked the code to successful event programming, NBC quickly green-lighted a follow-up—Peter Pan Live!—which aired one year later. Now, their latest endeavor, The Wiz Live!, is deep into rehearsals, and the live-event trend has exploded, with at least one network competitor taking note: On January 31, 2016, Fox will debut Grease: Live, led by Dancing With the Stars' Julianne Hough as Sandy and Graceland's Aaron Tveit as Danny. (The network is also working on a reboot of the cult classic The Rocky Horror Picture Show, starring Orange Is the New Black's Laverne Cox.)
"Imitation is the sincerest form of flattery," says Neil Meron, who has produced all three NBC shows with his producing partner, Craig Zadan. "The more the merrier, because it means that we've impacted."
RELATED: Why Empire Is the Most Powerful Show of the Moment
And now they've paved a path directly to the yellow brick road for their biggest live musical to date. The Wiz, a retooling of L. Frank Baum's classic children's novel The Wonderful Wizard of Oz featuring an all-black cast, eased onto Broadway in 1975, racking up seven Tony Awards, including one for Best Musical. The show was a massive hit and spawned a big-budget (but critically panned) 1978 film version starring Diana Ross, Michael Jackson and Richard Pryor.
"Compared to Peter Pan and The Sound of Music, this production of The Wiz dwarfs them in terms of what we have to achieve in only eight weeks of rehearsal," says Meron. "It has more scenes, more characters, more stars—there are so many moving parts."
On a late-October afternoon at Manhattan's Baryshnikov Arts Center, one of those rehearsals is underway. On hand are the musical's core four—R&B hitmaker Ne-Yo, who's playing the Tin Man; In Living Color vet David Alan Grier as the Cowardly Lion; Hairspray's Elijah Kelley as the Scarecrow; and Shanice Williams, a 19-year-old newcomer who landed the coveted role of Dorothy from an open casting call. Along with a slew of ensemble dancers and acrobats, they're blocking a scene in which the four friends are attacked by evil, bearlike Kalidahs, who attempt to snatch Dorothy's silver slippers for the Wicked Witch of the West (played by Mary J. Blige). Just before an epic fight scene erupts, director Kenny Leon (A Raisin in the Sun) pulls Grier aside for some direction.
"You're going to turn into a cowering fur ball," he tells him. A Kalidah then jumps on his back, and Grier spins, falls to the ground, rolls over and…
"Meow," says Grier, splayed on the floor, pawing at the air.
They try it again, as Leon and choreographer Fatima Robinson (Dreamgirls) give notes. After several goes, they're satisfied, and it's on to perfecting the next bit—a complicated sequence that will last no more than a nanosecond on screen. Rising to his feet, Grier asks no one in particular, "May I have 14 Advil, please?"
This attention to detail is what could take The Wiz Live! to the next level. Indeed, everything about the show is bigger, starting with a Cirque du Soleil partnership that will turn moments like the famous tornado scene and the Emerald City ballet into acrobatic showstoppers. The witches will also do some flying, and the title character will be shrouded in pyrotechnics, but Meron is most nervous about the LED screen that will bring scenic elements to life. "If somebody trips and knocks out a plug [while we are live], well, there you go," he says.
RELATED: 20 Powerful Hollywood Stars Who Do More Than Just Act
And we haven't even mentioned the stacked, awards-laden supporting cast: Blige as the wicked witch Evillene, Queen Latifah as the Wiz, rapper Common as the Emerald City's gatekeeper, two-time Emmy winner Uzo Aduba as Glinda the Good Witch of the South and Glee's Amber Riley as Addaperle, the Good Witch of the North. And even Stephanie Mills, who played Dorothy in the original Broadway production, will make her return to the material, this time as Auntie Em. That's a lot of star wattage—just ask fresh face Williams, whose biggest credit thus far is her church choir.
"We were in the middle of a scene and Elijah was like, 'We're following you.' And I was like, 'What? What are you talking about?'" says Williams on a break. "But he was explaining to me, 'You have this role, and you have to lead us.' So just stepping into that when there are people who have been doing this for so much longer than you, you have to say to yourself, 'I have to lead this.' It's crazy, and it takes a lot of focus, a lot of practice and a lot of determination."
She's not the only one feeling the heat. Looming large this year is the question of ratings. With 9.2 million same-day viewers, Peter Pan Live! was ultimately a success, but the sharp 51 percent decline from The Sound of Music's numbers was cause for concern. Will The Wiz continue that slide, or can it find a way to keep this live-event momentum going in a marketplace that's more fractured than ever before? Unlike many creators, Meron doesn't pretend to be blasé about the outcome. "We're concerned with the ratings because if we're successful, we get to do it again," he says. "We'd like to continue to do it, so yeah, ratings are very meaningful to us."
The show couldn't be timelier. In a year in which institutional racism has continued to rock America, The Wiz feels more relevant than ever. "I was talking to a friend of mine," says Grier, "and she was saying that for so many young black women, this was the first time that they had gone to Broadway and seen and identified with a little girl of color. And they're going, 'Oh wow, I belong.'"
In addition to that responsibility, the cast is feeling the pressure of live TV. "There is no, 'Let me do that over.' There is no 'Better luck next time.' There is no next time. It's do or die, right then and there," says Ne-Yo. "This is historic. We're bringing this classic story to a generation who has no idea [what it is]. My kids don't know The Wiz, but they see daddy in a Tin Man costume and they go [mimics a jaw drop]. It's our responsibility to bring this story to this new generation the right way."
The Wiz Live! Thursday, Dec. 3, 8/7c, NBC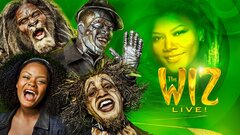 Powered by