Tyler Perry: 'The Passion' Is for Everybody, Including Non-Christian Viewers
Perry says his mission with Sunday's live Fox broadcast depicting the last hours of Jesus Christ's life is: "Anything that makes people feel good and lifted must be good." As for whether non-Christians should watch, he says, "I know that the intention of everyone involved is to be inclusive. It is a story about love and compassion and forgiveness." PLUS: Jencarlo Canela talks playing Christ.
Mother Jones says the show was canceled after presenting the cable network with "evidence of animal welfare violations dating back nearly 20 years."
Exec producer Martha De Laurentiis writes in an op-ed for The Hill that the rampant stealing of her show led to its demise. "When NBC decided not to renew Hannibal for a fourth season … it wasn't much of a leap to connect its fate with the fact that the show was ranked as the fifth-most illegally downloaded show in 2013," she explains.
That's three big-name additions to the racially charged event series, with Hunt playing the first female governor of North Carolina, Moyer a law enforcement official and Dreyfuss as a real estate mogul who owns a private prison. PLUS: Lethal Weapon casts Johnnie Cochran's People v. O.J. wife Keesha Sharp, Grey's Anatomy vet Lauren Stamile joins Chicago Fire, Vine star Logan Paul joins Freeform's Stitchers, and Emily Browning has been cast on American Gods.
The Daily Show vet will play Uncle Monty on the Netflix Lemony Snicket adaptation, while also playing a special agent on Mr. Robot.
Hammond says he's been working with an acting coach to refine his Donald now that he's closing in on the Republican nomination. "He has eight new hand gestures, which we've been studying," he says. "I think we've done five new ones. We haven't done all eight. We named them."
Kerry Washington's famous character has never explicitly identified her political affiliation. Yet Olivia's personal values seem to contradict the work she does on a Republican campaign.
According to the NY Daily News, the Mariah's stylist hasn't formally signed her E! contract and is asking for his face to be blurred out from the already-shot footage.
The Late Show producer/writer, who occasionally appears on the show from the side of the stage with a headset on, has provided an important female perspective to the male-dominated Late Show.
Says Russell, who celebrates turning 40 on Wednesday: "When I think of turning 40, I really think of being at the top of my game — looking great and being reckless and carefree and dancing with my girlfriends. And instead I'll be barely digesting my dinner, about to deliver a baby. It's not going to be that idealistic moment of being a woman, like, 'This is where I am before it starts to turn.' But maybe when I'm 41?"
The documentary web series offers a VR look at The Bluebird Cafe.
Kevin turned 13 and celebrated his bar mitzvah on March 18, 1969 on the ABC comedy, which makes him 60 today. Meanwhile, Kevin Arnold's real-life counterpart, Fred Savage, turns 40 on July 9.
With Sunday's season finale containing a graduation, next season will see the newly minted agents in the field.
The '80s sitcom began using the Chicago mansion in its second season.
Discovery is honoring John Schnabel with a two-hour special featuring him and his son.
More isn't more with the additions of Punisher and Elektra, says Alan Sepinwall, adding that there are "too many characters and subplots, and too many scenes that run on and on for no particular reason — on top of the unmistakable blandness of the guy in the red(ish) costume, for Daredevil to feel as satisfying so far this season." PLUS: Season 2 is straight-up disappointment, the first half of the season is underwhelming, Daredevil is somehow better than before, Daredevil is the worst modern superhero storytelling, the new showrunners talk Season 2, and Jon Bernthal hopes The Punisher sends an anti-gun message.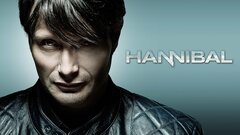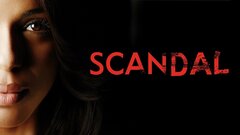 Scandal
where to stream