First Look: Regina Reunites With Her Mother on 'Once Upon a Time' (PHOTO)
Be still our hearts! The Queen of them is back.
For Once Upon a Time's midseason return (and 100th episode), the series dives into the purgatory-esque Underworld, where familiar faces from the heroes' pasts will reemerge. That means Regina (Lana Parrilla) will see her mother Cora (Barbara Hershey) for the first time since her death in Season 2 at the hands of Snow White (Ginnifer Goodwin). Although their relationship has been contentious, to say the least, things will be different now following Cora's final words to Regina, "You would've been enough."
RELATED: Why Once Upon a Time Has a 'Long, Bright Future' Ahead
"It's a happy reunion for these two women," Parilla tells TV Insider. "[But] even though Regina's not surprised to see her mother in the Underworld, it saddens her as she would've loved nothing more than for her mother to be in a better place."
See how it goes down when Once Upon a Time returns Sunday, March 6 at 8/7c on ABC.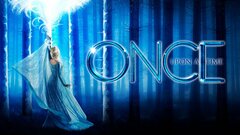 Powered by