'Once Upon a Time' Has a 'Long, Bright Future' Ahead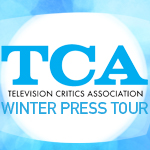 Once Upon a Time has faced a bit of recent struggles in the ratings, but the series has one important fan in its corner: ABC Entertainment Group president, Paul Lee.
"[Showrunners Adam Horowitz and Edward Kitsis] are so inventive…we had a great start to last season," Lee said after his Television Critics Association executive session.
Lee is also hot for Hades. When the show returns for the second half of Season 5, the series will explore the underworld in light of Hook's (Colin O'Donoghue) death. "It gives us a chance to bring back, of course, so many of the people that we've lost," Lee teased.
And with the series hitting the 100th episode milestone this spring, Lee doesn't anticipate the series ending anytime soon: "I think Once Upon a Time has a long, bright future."
Once Upon a Time returns Sunday, March 6 at 8/7c on ABC.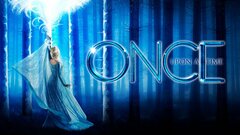 Powered by