All the Similarities Between Lifetime's 'You' and Showtime's 'The Affair'
If Lifetime's series, You, doesn't make you update all your social media passwords and check your locks, I suggest you do it now.
The series is based on Caroline Kepnes best-selling novel, and follows Joe Goldberg (Penn Badgley), a bookstore manager, who begins to stalk and subsequently date Beck (Elizabeth Lail), a grad student in New York City.
See Also
Plus, EP Sera Gamble talks about the show's timely theme.
So far, the audience has only heard Joe's perspective as his voice narrates scenes. His inner-monologue describes what he's thinking and feeling as he watches Beck from her apartment window, logs in to her phone, follows her when she goes out with friends, and most recently "bumps into her" during a Charles Dickens festival outside the city.
The voiceover is equal parts creepy, fascinating, and reminiscent of Badgley's former series, Gossip Girl.
But in Sunday's most recent episode, the viewer finally heard Beck's perspective. After a rendezvous in bed, which lasts about eight seconds, Beck's voice begins to explain how she's feeling — the doubt, the uncertainty, the regret — while Joe lays beside her.
The change-up lasts about 10 minutes and then we hear from Joe again as the scene starts over again from the same point in time. The episode continues to highlight both characters' thoughts and interpretation of events, which was vaguely inspired by another TV series, The Affair.
See Also
This comes after Ruth Wilson announced her exit from the series over the summer.
The difference is that The Affair tells the same story/plot but from vastly contrasting perspectives, so much so the show's characters' clothes, interior decor, and answers are completely off — much like how in real life, memories of the same event or conversation can be sketchy and one has to fill in the rest.
I couldn't help but notice the similar story-telling device used in both shows; and how the series' also focus on complicated relationships and how simple moments can be misinterpreted by the individuals involved.
See Also
The season ended with a funeral and a pregnancy.
Later on, Joe learns he's not the only one keeping a major part of his life a secret. Beck's dead daddy is actually very much alive, living in Vermont with his second wife, step-children, and a baby on the way.
But the part about him overdosing, surviving, then disappearing on Beck, her mother, and brother, was actually true, and still remains the biggest obstacle in their relationship.
It'd be interesting to hear the rest of the series told from both their perspectives because as of now, Beck has no idea who Joe truly is and what he's capable of (murder!). When she starts to realize her new beau's behavior isn't so innocent, being privy to the shock and fear in real time would be something other shows don't provide.
You, Sundays, 10/9c, Lifetime
The Affair, Final Season, 2019, Showtime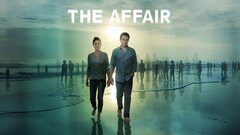 Powered by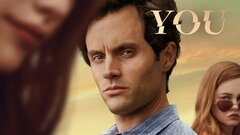 You
where to stream
Powered by