Chrissy Metz on Going Animated for 'Kung Fu Panda' and Kate & Toby's 'This Is Us' Future
Actress and best-selling author Chrissy Metz can add a new title to her resume — voice actress. The This Is Us star is featured in Prime Video Kids' new DreamWorks TV series, Kung Fu Panda:The Paws of Destiny, out November 16.
Taking on the role of Mei Mei, Metz gives the beloved character her own flair while staying true to franchise's roots. That's evident in the clip below, where Mei Mei is caught partaking in some beauty rituals.
TV Insider spoke with Metz about the exciting new gig, what inspired her to take on the role, her career bucket list, and of course, some This Is Us Season 3 teasers.
How does it feel to be part of the Kung Fu Panda franchise?
Chrissy Metz: It's so exciting. I've always wanted to be an animated character and to play, of course, such an adorable one like Mei Mei. I can relate to her because she's an actress and it's just been so much fun. It's really cool to be doing something that you never thought would actually ever happen. I've been such a fan of animated movies and television shows for my entire life.
Voice work is a departure from your dramatic side on network TV. Why did it appeal to you here?
I think with any actor, you sort of want to have a box of all sorts of tools that you hopefully get to use. Comedy is something I thought I was going to really sort of take off with, and it was the opposite, where I'm doing the dramatic stuff first. [Kung Fu Panda: The Paws of Destiny]'s obviously very different from the feature film [Breakthrough] that I just starred in that's coming out in April or something really dramatic like This Is Us.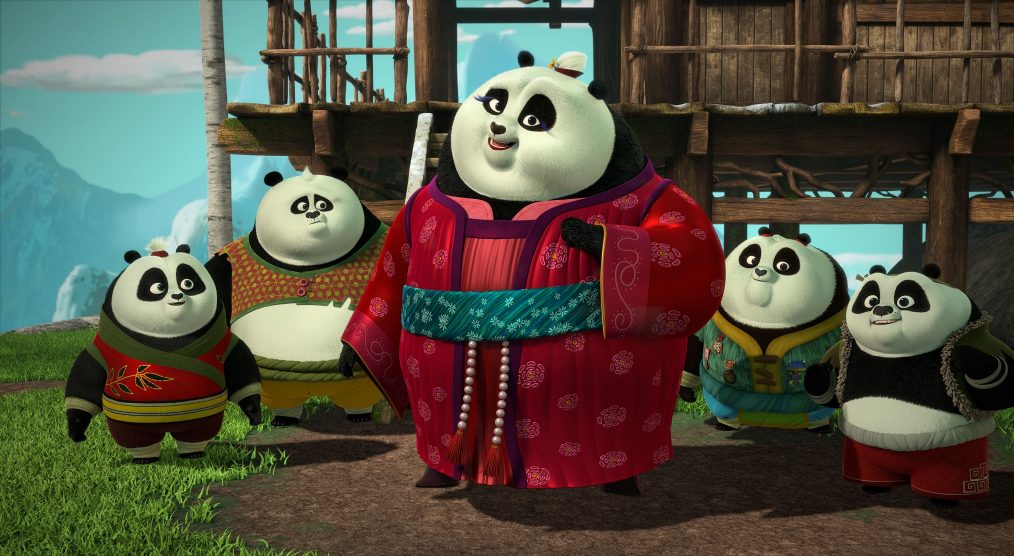 As an actor you want to do everything – whether it's a challenge or [something] you feel like you would excel at it, it's something that you have to sort of dive into. It's [also] really nice because, as they say, you can work in your pajamas. But that's the cherry on top.
Working in your pajamas? Sounds like a dream job!
Oh, are you kidding? [Laughs] Yeah, for sure.
Did taking this role have anything to do with your past teaching children?
Yeah, it's always at the back of my mind. I know how instrumental the programming that children watch can be in their lives, whether it's a book that's turned into a series or movie. Being a preschool teacher, I realized that you can teach through the excitement of an animated character.
With this particular series, it's really about believing in yourself and showing up for yourself — all of the things that I believe in as a person, that I think are so instrumental to [begin imparting] on children as early as they can understand. With this in particular, I think the through lines are so special that I was like, 'Oh my gosh, that's even better that there's actually a message behind a really entertaining, beautifully done series.'
See Also
Plus, the sexy German thriller 'Beat.'
Mei Mei is undoubtedly confident; did you feel a kinship with her?
I would like to think that all of us have an alter ego when the insecurity or the doubt kind of comes into mind, you access that alter ego. I feel like Mei Mei is sort of my alter ego in a sense that, if I wasn't so bogged down with peoples' opinions or thoughts about me, I'd probably be [her] for sure. She's just unabashedly who she is and half of me feels that way – very confident and full of self-love and just accepting for who I am because we're all perfectly made. But she really believes that and I don't think there's really any doubt in her mind.
She inspired me, which is kind of funny because typically the actor will inspire the character. But yeah, she's definitely helped me to access that differently and maybe more quickly.
You've done so much this year, with the release of your book, This Is Me, your television roles, and film projects. What's next on your career bucket list?
Oh goodness, I'd love to produce a film. I'm sort of in the works with a dear friend of mine that wrote this really fantastic script – we're just trying to get some funding for it, and we're definitely on our way and attaching names. So, producing and eventually having my own production company.
And then I'm doing some personal music in between time that I can find. Any creative person, I think, just wants to create, so whether I'm helping somebody else do it or I'm a part of it — whether it's music, TV, or film — it's definitely something that I want to pursue.
Kate's finally pregnant on This Is Us. Did you speak to any other women who have dealt with infertility and pregnancy to prepare? Why is this storyline so important?
The storyline is so important because, just like with the miscarriage event in Kate and Toby's life, it's stuff that we don't talk about — particularly women because I think there's so much shame around it that you feel broken or you feel less of a woman because you can't have a child naturally.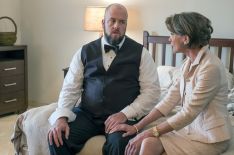 See Also
Plus, she shares what it was like starring alongside frequent co-star Dan Lauria again.
What people don't know is that there are so many women who are dealing with this and we don't see that.What has been so wonderful and I think consistent with the show is that the writers continue to write about things we don't know how to talk about in life.
When you speak your truth, that brings people closer together and that's what the miscarriage and this IVF [storyline] have done. I've received so many floods of messages [saying], 'Oh my goodness, this is my life, you're telling my story.' Everybody wants to be able to relate to a character or see themselves through a character, or hopefully have empathy for a particular character. I think that's what Kate and Toby are doing so beautifully because it's written so well.
The Thanksgiving episode is coming up. How does this one compare to those from past seasons?
In true This Is Us fashion, when the family gets together, there are things that we have yet to learn about people. You're sort of spending a concentrated time together, and it can always be challenging in that regard. But it will not disappoint, and what we get to find out about one of the characters is so important that I'm really excited — not only for the actor but for the show and this particular character.
What else can you tease us about Kate in the second half of this season? You said recently that she and Toby are going to have a "unconventional parenting situation" — can we assume that means there will be relationship trouble ahead?
Anytime two people are handling life together — coexisting — and then throwing in a new first-time pregnancy that's been pretty difficult, things aren't going to be perfect. But I think what is really great about Kate and Toby is they support each other completely, no matter what situation they're going through. While it's really exciting, there's still a lot of life to still weed through.
Kung Fu Panda: The Paws of Destiny, Streaming Now, Prime Video
This Is Us, Tuesdays, 9/8c, NBC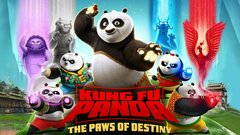 Powered by
Powered by