'Dancing With the Stars': Milo Manheim on Juggling High School & the Run for the Mirrorball Trophy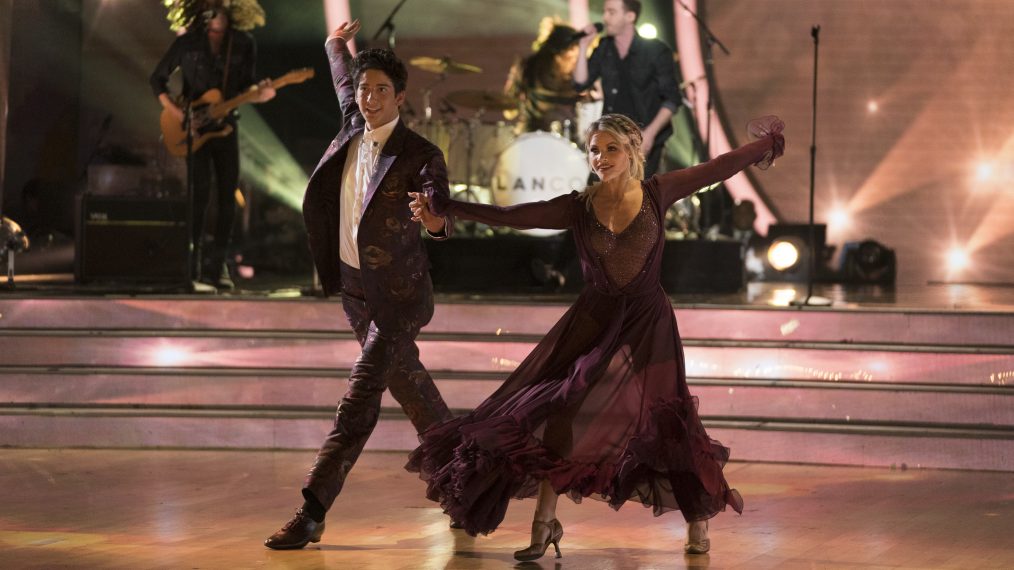 When Milo Manheim joined Season 27 of Dancing with the Stars, the budding actor hoped to make it to Week 5 or 6. Now, the Disney Channel star is preparing for the semifinals with the Mirrorball trophy in his sights.
"I never thought I would make it this far. The fact I did, I feel like I've won already," Manheim said. "I feel like I've grown so much as a person on this show. Being around these amazing people I feel like I learned something from each and every one of them. At the beginning I wasn't as driven as I am now. The closer I get to the end the closer I want to win it. It sounds cheesy, but it has been the greatest experience of my entire life."
Manheim credits his dancing pro Witney Carson for her strong work ethic. It has motivated him to keep moving forward. Validation came during "Halloween Night" as the couple received a perfect score for their viral contemporary dance.
"We recently decided to go over our first dance just for fun and to just retry the cha-cha, and I picked it up immediately," he said. "It's crazy how I really haven't noticed how I've improved as a dancer…I might not notice how much better I've gotten the last couple of weeks, but Witney sure notices. She tells me it's very apparent and shows."
Manheim found he and Carson clicked from the first day. For him, she is more than a dance partner but a lifelong friend and sister.
"I don't think there is anyone in the world that makes me laugh as much as her. It's funny because going to rehearsal can be really hard on your body, but I look forward to it every day because I get to see her," he said. "We really are family. I've met her family. I'm going to go visit her family in Utah. She is such an amazing person."
Carson inspired a song Manheim wrote and played in celebration of "Country Night." Social media was abuzz. He did such a good job his friends at school questioned if he really penned it.
"It was all me," Manheim said, setting the record straight. "I did it in my bed. I had my guitar. I was just sitting there thinking of country lyrics…It literally took me 20 minutes. I sat down and thought of a little cord progression. I wrote down all the country things I could think of and topics I wanted in the song like winning the Mirrorball and how Witney is from Utah and I'm from L.A., Venice. I just wrote it down, made it rhyme and into a song."
After DWTS, the question is if Manheim expects to parlay the positive response into a music career?
"I don't know. I was really just swept into this industry really quick," he said. "I haven't really had time to think about it. I've only been doing this for like a year-and-a-half. I'm still trying to figure out what I want to do acting wise before I figure out what I want to do for a music career or anything else."
Manheim, who has the Disney Channel original movie Zombies and a guest role on American Housewife under his belt, is essentially following in the family business. His mother is noted actress Camryn Manheim. The Practice and Ghost Whisperer actress regularly be seen in the Dancing ballroom beaming with pride watching her son.
"I am so lucky to have my mom. Number one because she is the most supportive mom in the world," Manheim said. "She is in the audience and has my back no matter what. Also, she does know how this business works. I can go to her if I have questions or if something doesn't feel right."
In many ways, Manheim finds his mom realized he wanted to become an actor before he even knew. She witnessed the joy on his face while performing in school musicals.
"That was my true passion. I think she observed. Then I told her I wanted to be an actor, and I don't think it came much of a surprise to her," he said. "She is an actress too and understands why someone could love it so much. She saw that in me. I know she didn't think I was doing it for the fame or anything like that. She knew I was doing it because I truly loved it."
And right now, the performer loves DWTS. It's why he doesn't want to go home, hoping to win over audiences by letting his personality shine through more. Advice Manheim has kept in mind is not letting what the judges say to heart. Taking it in as constructive criticism and remembering they genuinely want him and others to improve. And up next for Manheim is "Judge's Choice" and Argentine tango.
"The Argentine tango is a very serious, fiery dance," he said. "It has definitely been a challenge. Not because of the form but because of the intensity. It's really hard to think about your steps while you're trying to take on this character. It's really an intense dance that requires a lot of focus."
Outside of going over routines and show days, the high school senior's days are also jam-packed with classes. The teen's juggling act would seem overwhelming to most, but somehow, he manages.
"I go to school and work my mind. Then I go to rehearsal to work my body," Manheim said. "By the end of the day when I get home, I'm fried. I have to rest and have some alone time and try to get some energy back for the next day. I start early and end late."
Through it all Manheim has his eye on the prize.  The 17-year-old feels the added pressure knowing he is the youngest of the season and could make history as the youngest male to win.
"I get nervous about it," he said. "When I first started, I was very intimidated being the youngest person. Not being able to jump into a conversation right away. I thought people were looking at me like the little kid, but now that I made it this far. They realize my age is not going to hold me back. I'm just as strong as a competitor as anyone else."
Dancing with the Stars, Mondays, 8/7c, ABC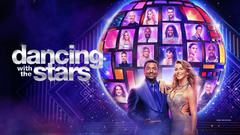 Powered by