Romantic Obsession in 'You' Finale and HBO's Comic 'Sally4Ever,' People's Choice on E!
A critical checklist of notable weekend TV:
You (Sunday, 10/9c, Lifetime): What happens once you realize your Prince Charming is actually a modern-day Bluebeard, a psychotically obsessed stalker? Beck (Elizabeth Lail), the object and unwitting subject of Joe's (Penn Badgley) affections, finally sees into Joe's (Penn Badgley) dark side in the gripping season finale of the addictively twisted thriller, reminiscent of early Dexter in its cunning refusal to soften the madness of it all.
Sally4Ever (Sunday, 10:30/9:30c, HBO): Funnier but no less toxic, this bizarre British comedy is created by Julia Davis, a brazen auteur who also writes and directs every episode of her raw and raunchy study of obsessive lust and its consequences. Davis also created the original British version of Camping, which clearly lost something in translation in HBO's unbearable U.S. version. Sally at least has the courage of its crass convictions, as punk boho artiste Emma (Davis) seduces terminally mousy Sally (Catherine Shepherd), rescuing her from a loveless engagement to the grotesquely sad-sack David (a game Alex Macqueen, whose tearful proposal is appallingly hilarious). The downside to this sort of extreme comedy is there's really no one to identify or empathize with. Just go along for the crazy ride.
The E! People's Choice Awards (Sunday, 9/8c, E!, Bravo, Syfy, Universo, USA): The awards show where fans pick the winners — many of which never get on the Emmy or Oscar radar — moves to cable for the first time since its inception in 1975. The show will air across all of the NBCUniversal entertainment platforms, and includes several firsts: Melissa McCarthy receiving "The People's Icon" award, with Victoria Beckham named "Fashion Icon," and John Legend presenting civil rights icon Bryan Stevenson the "People's Champion" award. Performers at Santa Monica's Barker Hanger include Rita Ora and opening act Nicki Minaj.
Outlander (Sunday, 8/7c, Starz): The formidable Irish actress Maria Doyle Kennedy (The Tudors, Orphan Black) makes her presence known as one of the more memorable characters created for the saga's colonial period: Aunt Jocasta, whom Claire (Caitriona Balfe) and Jamie (Sam Heughan) visit at her River Run plantation in North Carolina. Doesn't take long before Jocasta clashes with Claire over views on slavery, and both strong-willed women acknowledge, if not always appreciate, the other's spirit.
Ho-Ho-Holiday Movies: They just keep on coming. Especially on Hallmark, where the "Countdown to Christmas" continues with It's Christmas, Eve (Saturday, 8/7c), starring LeAnn Rimes as a cost-cutting school superintendent who intends to cut the budget of a handsome music teacher (UnReal's Tyler Hynes). You'll never guess what happens next.
On Sunday, a two-fer, with Hallmark's Christmas in Love (8/7c) starring Daniel Lissing (late of When Calls the Heart) as a CEO who crosses paths with a baker (Brooke D'Orsay), while Hallmark Movies & Mysteries' A Veteran's Christmas (9/8c) stars Eloise Mumford as a military vet who adjusts to small-town life after two tours of duty with the help of a local judge (Sean Faris).
UPtv chimes in with a Chandler Christmas Getaway (Sunday, 7/6c), starring Malinda Williams, Victoria Rowell and GregAlan Williams as family members who escape a balmy Christmas season to a cabin where long-simmering feuds threaten to disrupt the holiday festivities.
Inside Weekend TV: Liev Schreiber is the first-time guest host on NBC's Saturday Night Live (11:30/10:30c), where he'll presumably smile more than he does on the dour current season of Showtime's Ray Donovan (Sundays, 9/8c). Lil Wayne is the musical guest… Former first lady Michelle Obama takes Good Morning America's Robin Roberts on a visit back to her childhood Chicago home to discuss her new memoir in ABC's special edition of 20/20, Becoming Michelle: A First Lady's Journey with Robin Roberts (Sunday, 9/8c)… CNN airs the last original episode of Anthony Bourdain Parts Unknown (Sunday, 9/8c), in which the late host takes a personal journey through the ever-changing Lower East Side of New York City… Also ending its run: TNT's The Last Ship (Sunday, 9/8c), with Navy Admiral Tom Chandler's (Eric Dane) last mission pitting him and the crew of the USS Nathan James against an unstable Latin American dictator (Maurice Compte)… Over the next two Sundays, National Geographic Channel provides a broad historical overview Inside North Korea's Dynasty (Sunday, 9/8c). It begins with a look at the rise of Kim Il Sung from unknown guerilla fighter to Supreme Leader who initiates the Korean War, and the reign of his son, Kim Jong Il, who fancied himself a Bond villain in his rise to power… Turner Classic Movies acknowledges Veterans Day by inviting military vets as guest-programmers and hosts of their favorite movies, with highlights including 1961's rousing The Guns of Navarone (5:15 pm/4:14c) and 1962's D-Day epic The Longest Day (8/7c).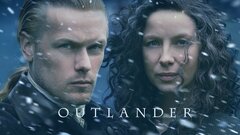 Powered by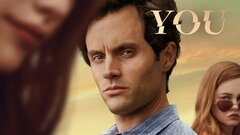 You
where to stream
Powered by